Big isn't necessarily better, but a small house filled with clutter may have you begging for a decorating solution or a bigger house. When space is at a premium, decor and design techniques can make a small house feel larger. A light, neutral or monochromatic scheme creates the perception of a larger space, especially when floors, ceilings and walls match.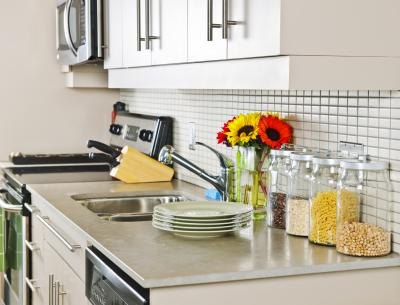 (Elenathewise/iStock/Getty Images)
Adopt a minimalist decor scheme and get rid of clutter. Organize the space so that everything has a place -- and is put back after each use. A minimalist scheme works for contemporary or modern homes with a color palette of blacks, whites and neutrals with metallic touches. Bring color to the space with artwork or decor.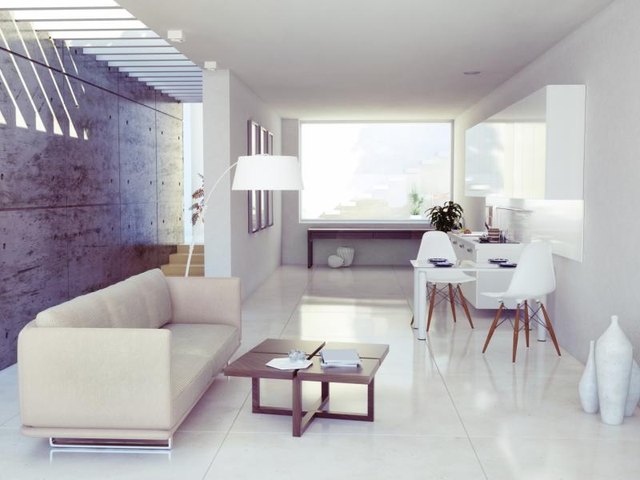 vicnt/iStock/Getty Images
Avoid painting with dark colors. Instead, choose a light palette in whites, neutrals or light pastels on the walls and ceilings to expand the space. Carry the palette through with the same color window treatments, furnishings, light fixtures and carpets, rugs or floor finishes. Darks can draw in and enclose the space, while lighter hues create a more spacious feeling. Let artwork, shelf decor, throws and pillows bring bold splashes of color to the home.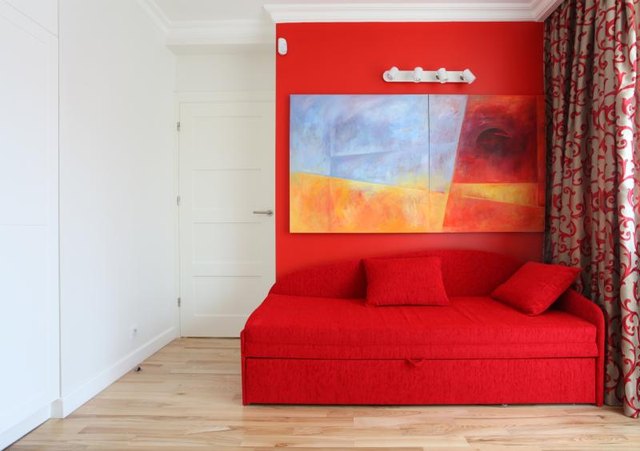 KatarzynaBialasiewicz/iStock/Getty Images
In a small house, cluttering up the floor space with extra furnishings makes the area feel cramped. To avoid a house full of furniture, opt for pieces that have more than one purpose. An ottoman in the living room becomes hidden storage or doubles as a coffee table with the cushion removed. Woven baskets tucked under the bed offer extra storage space, and built-in window or wall seating adds extra places to sit, reducing the need for chairs while providing a place for clothes and linens.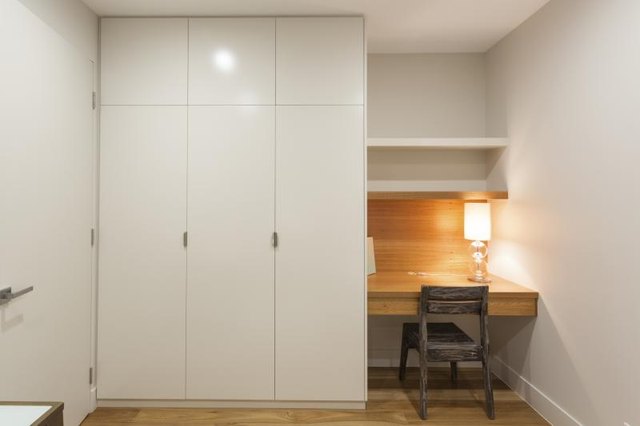 zstockphotos/iStock/Getty Images
Create the feeling of a larger kitchen or dining when you have a patio at the same level as the room to which it's attached. Line up deck planks with interior hardwood floors to create the illusion of an expanded room. If the patio is concrete, paint it to match the carpet or floor colors for a unified look. When looking through the clear glass or sliding doors, the eye is tricked into seeing a bigger space.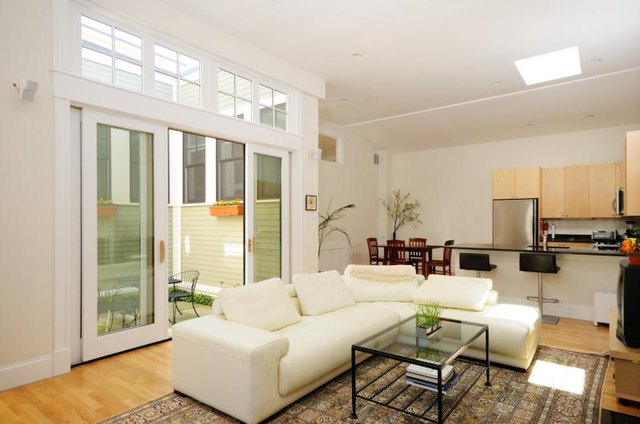 Jorge Salcedo/iStock/Getty Images
Vertical wall space becomes a place to create attractive organization and storage when done from a decorating perspective. Mount vertical wall shelves to studs and add decorative containers for storage. Hang a pot rack in the kitchen to free up valuable kitchen real estate or build floor-to-ceiling open shelving to hold kitchenware that doubles as a decorative display in a kitchen with little-to-no cabinetry.
ULTRA F/Photodisc/Getty Images
The space beneath a staircase becomes found real estate when you build in a small office beneath it. Add 18-inch-wide shelving to hold the laptop and printer, or add a small desk and a short file cabinet. If the staircase is in open view, turn the space beneath it into cubbies for books, magazines and decor or places for kids to put their toys.
wasan gredpree/iStock/Getty Images
Promoted By Zergnet