Generally speaking, light blue is such a delicate and pretty color that it usually goes best with other delicate, pretty colors. When trying to pick hues that go well with light blue, keep in mind that you're looking for something on the cool side of the color wheel, such as other blues, purple or green, or a neutral that won't compete with your shade of blue.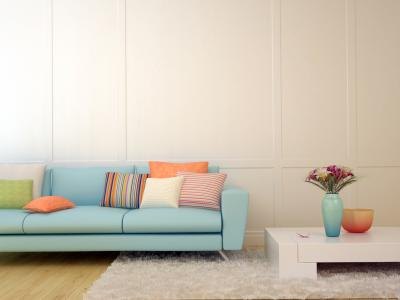 (JZhuk/iStock/Getty Images)
White is generally seen as the all-purpose neutral. White goes with everything and nothing at the same time. White walls can dominate a room if not used in the right context. However, when placed against light blue, white can emphasize the fragile, powdery, airy quality that light blue conveys. Alternatively, cream also accentuates the airy side of light blue, without the harshness of white.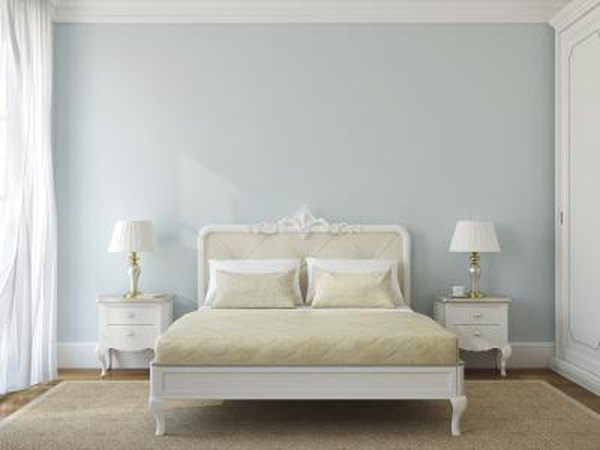 poligonchik/iStock/Getty Images
Green and blue are analogous colors--meaning these two colors appear side by side on the color wheel. Blue and green are usually associated with the ocean, the sea and water in general. As a result of these two affiliations, these two colors may be used in pairs, particularly in the case of light blue, which has the effect of being underwhelming, and can be drawn out by other cool colors.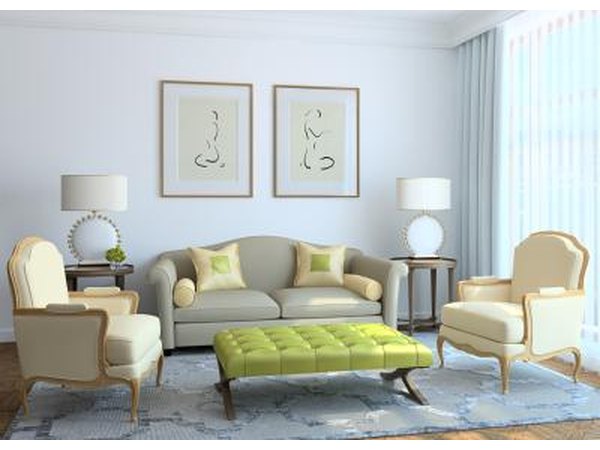 poligonchik/iStock/Getty Images
Beige is an earthy color that grounds most other colors around it. Beige doesn't exactly match light blue, but it won't compete with light blue either. If you choose a beige, it needs to be a cool beige, more gray than brown.
poligonchik/iStock/Getty Images
Medium-toned blues (rather than navy) preserve the pretty sweetness of light blue without washing it out or dominating it. It is important that the medium-toned blue is not a different type of blue, meaning not greener or more violet than your light blue. Instead, it should be the same hue of blue, but in a darker shade.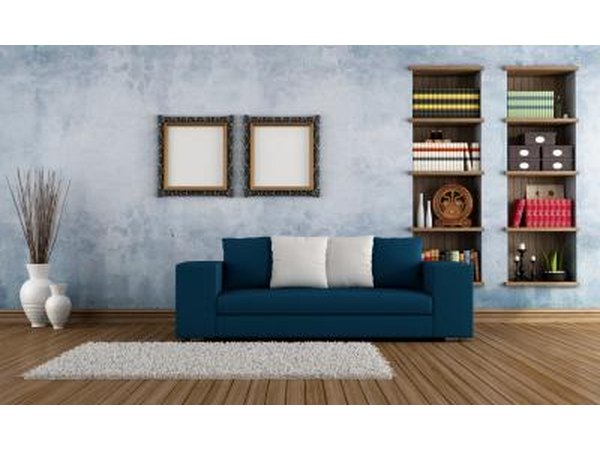 de santis paolo/iStock/Getty Images
Promoted By Zergnet