When celebrating a 30th birthday in the Big Apple, the party ideas are limitless. The city affords bash-throwers many options for all tastes and budgets. Whether the birthday boy or girl wishes to spend a day in a relaxed environment or a nostalgic one, or perhaps dance or sing the night away, it can all be done within New York City.
(bougies image by Cédric Boismain from Fotolia.com)
Charter a private ship, or just buy a bunch of cruise tickets for a relaxing birthday celebration on the Hudson. Groups of six to 144 can be accommodated on one of the ships in the fleet of Manhattan Sail. With over 30 years of experience in New York Harbor, the company says it will provide a safe and unforgettable experience.
Depending upon the party's style and time of day, bar and catering options are available. Manhattan by Sail can serve a casual buffet lunch, cocktails, brunch, breakfast, a formal four-course dinner, or party platters. Beer, wine, and top-shelf liquor can also be served. Manhattan Sail can also theme the party with decorated tables.
Manhattan by Sail 225 Broadway Suite 3407 New York, NY 10007 212-619-0885 manhattanbysail.com
New York City image by paolobenne from Fotolia.com
Carnival, a Manhattan night spot, mixes a little Coney Island with a classic carnival and a touch of night club. Located downtown near the Village and NYU, Carnival provides a nostalgic venue for a 30th birthday party. Step inside the mouth of a fun-house clown and into the world of contortionists, jugglers, stilt walkers, sword swallowers and more. Boardwalk-style games and decor help create a club experience that is anything but traditional. Tables can be reserved, as well as private party rooms for groups over five. When guests need nourishment after dancing the night away, they can dine on a non-diet-friendly items such as cotton candy, popcorn, mozzarella sticks, chicken tenders, nachos, pizza, and burgers.
Carnival 110 University Place New York City, NY 10001 212-255-8188 carnivalnyc.com
popcorn image by Ewe Degiampietro from Fotolia.com
Radio Star Karaoke offers nine different private rooms depending upon the size of the 30th birthday party. The guest of honor and guests can sing the night away to new songs and oldies. Designed to look like a vintage radio station, Radio Star Karaoke offers guests a choice of menu items such as buffalo shrimp, chicken nuggets, French fries, spring rolls, fruit tray, squid bokeum, and more. Beer, wine, liquor, sake, and cocktails are also available.
Radio Star Karaoke 3 West 35Th Street New York, NY 10001 radiostarus.com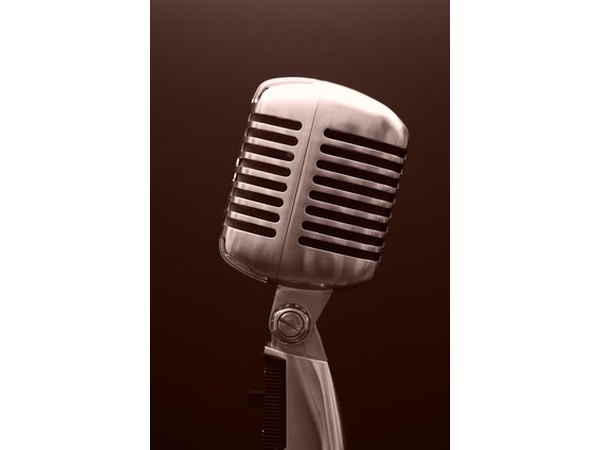 on the air tonight image by iMAGINE from Fotolia.com
A descent into Alibi will take guests into a intriguing lounge that is plush and dimly lit. Velvet curtains, exposed brick walls, and elegant decor can serve as a backdrop for a 30th birthday shindig. Alibi is willing to accommodate parties during hours when the lounge is open, or make their facilities available for rent during closed hours as well. They welcome working with off-site catering if requested. Alibi also offers a bull bar with wines, champagnes, and premium liquor. Party packages include cake for the birthday boy or girl.
Alibi Bar and Lounge 116 Macdougal Street New York, NY 10012 212-254-9996 alibinyc.com
DJ at work image by Barlev from Fotolia.com
Promoted By Zergnet