Whether you have been dating for three months or three years, celebrating your boyfriend's birthday together can be an important milestone in your relationship. You can make this occasion more special by creating a homemade cake for your boyfriend using simple baking procedures and easy decorating tips. Give your boyfriend a birthday to remember with a special birthday cake.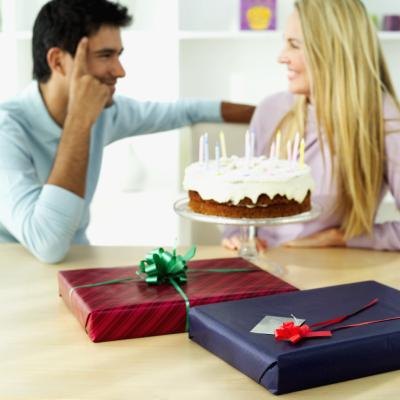 (George Doyle/Stockbyte/Getty Images)
Homemade cakes are a great way to express your love for a significant other. Baking supply manufacturers produce a vast array of cake pans in different shapes and sizes for creative home baking. For your boyfriend's birthday cake, consider using a baking pan shaped like a heart for an even more romantic gesture. Instead of red or pink icing, which can appear too feminine for a guy's cake, use chocolate cake batter paired with chocolate icing for a romantic look. Top off the birthday cake with sliced strawberries for freshness, a bright pop of color and depth of flavor.
Whether your boyfriend loves video games, sports or superheroes, a few simple cake decorating tips can help you create a themed birthday cake based on one of his favorite things. Use a decorating bag or sealed plastic bag to pipe icing onto cakes. After you have spread out one layer of icing onto the cake, decorate the top of the cake with an image that represents something your boyfriend likes. For example, if your boyfriend enjoys soccer, pipe black icing onto a round white cake to imitate the shape and look of a soccer ball.
Mark Mainz/Getty Images Entertainment/Getty Images
As opposed to store-brought or bakery cakes, a homemade birthday cake allows room for creative thinking. Instead of making one large cake, consider baking cupcakes or miniature cakes to arrange on a platter for your boyfriend's birthday celebration. Cupcake decorations may include colored icing, sprinkles, candy or even fruit. Make your own colors of icing by mixing different colors from food dyes together and blending them with white or cream cans of icing.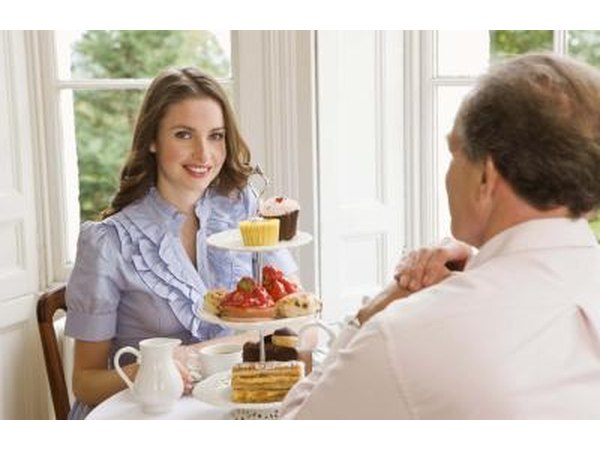 Jupiterimages/Polka Dot/Getty Images
Promoted By Zergnet