Contrary to common misconception, using antiaging products are not something for women in their 40s, 50s, and 60s. The key to a successful antiaging regimen is to begin before the signs of aging appear. Despite the claims of more youthful looking skin, antiaging products are expensive. Using products from your own home is a cost-effective solution to reversing and preventing the signs of aging.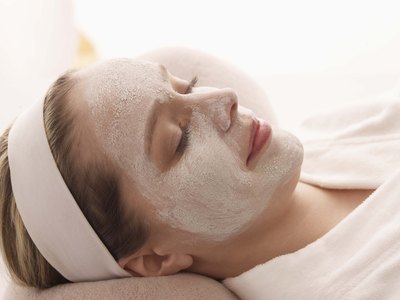 Milk and Honey Facial Mask
Milk and honey are two natural products known for their antiaging capabilities when combined. Honey has antioxidants, which are vital for increasing elasticity, and milk moisturizes skin for increased elasticity. To make a milk and honey facial mask, combine 2 tbsp. of honey and 2 tbsp. of goat's milk in a bowl. Using a spoon, mix the ingredients together thoroughly. Using a large foundation brush, apply the solution to the face and neck. Let the mask marinate on the skin for at least 10 minutes. Rinse well with warm water and pat dry.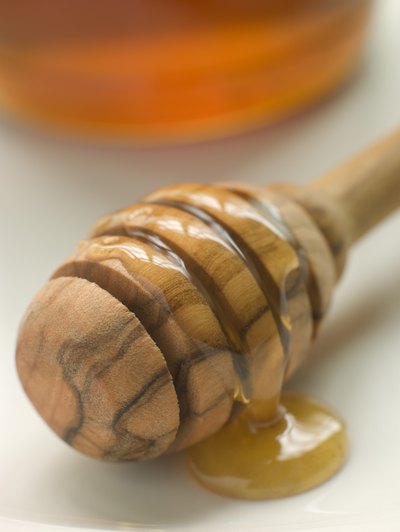 Peach Facial Mask
The peach facial mask reverses the signs of aging by providing a tightening effect on the skin. Use one peeled peach and one egg white. Mash the peach and egg white in a bowl. Be sure to remove the peach's center from the peach. The texture should be fine and free of any large chunks. Use a clean foundation brush to apply the mask to the face and neck. One the mask is applied, allow it to cure on the skin for at least 30 minutes. Rinse well with warm water and pat dry.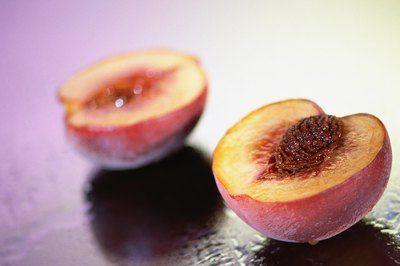 Potato Facial Mask
Potatoes are not only good to eat, but they are also beneficial to add to any skin regimen including those with aging skin. Potatoes contain vial antioxidants that tighten the skin, reduce large pores and fade blemishes. To make the mask, begin with one large peeled potato. Opt to puree the potato in a blender or squeeze the potato to release potato juice. Soak gauze in the pureed potato or potato juice until the entire gauze is saturated. Apply the soaked gauze to the face for at least 30 minutes. You can either rinse off any remaining juice or leave the solution on the face until your next face wash.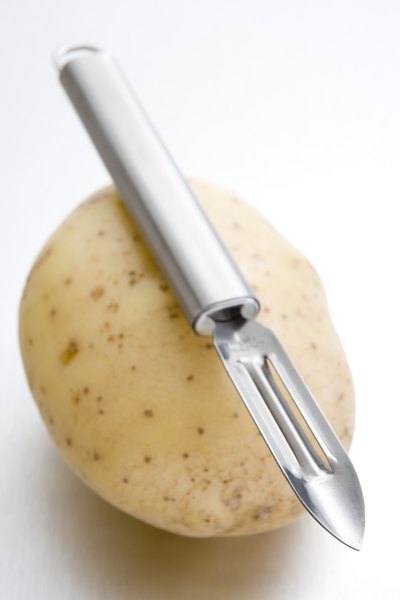 Miracle Whip
Although there is no scientific evidence that proves Miracle Whip's validity as a beauty aid, women swear by it as part of their normal beauty regimen. Nonetheless, Miracle Whip is an excellent exfoliator which is vital in antiaging treatments. Exfoliation removes dead skin cells so that the skin can rejuvenate new skin cells. Using a spatula or clean foundation brush, take a small amount of Miracle Whip and apply directly to the skin. Let the Miracle Whip cure on the skin for at least 10 minutes. Wash off with warm water. The dead skin will roll off once the Miracle Whip is washed off. Pat dry with a clean cloth.