You might be tempted to paint a mudroom mud-brown for practicality, but why, when numerous appropriate colors await your brush under pried lids? Although you can't go wrong with the right brown, you have other smart shade -- and pattern -- options. Even white can have a place in this dirt-summoning space. Be warned, though: In the mudroom, paint quality counts as much as color.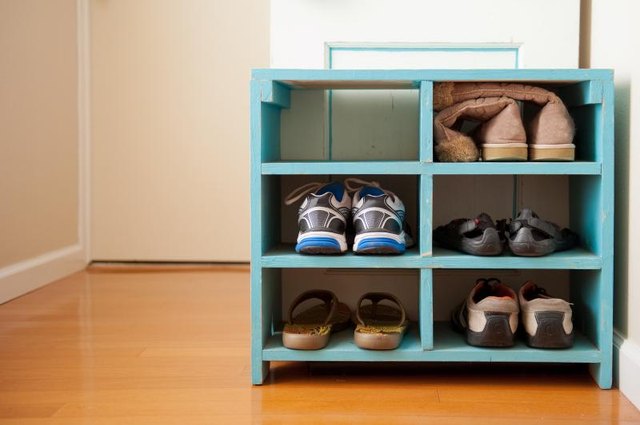 (Caleb Fleming/iStock/Getty Images)
Like all mudroom finishes and furnishings, use quality paint that'll stand up to flung shoes and backpacks as well as any wet pets squeezing past as you clamber in after a rainy-day walk. Durable, washable eggshell, satin or flat paint is your go-to, instead of anything glossier that exaggerates or magnifies nicks and scrapes.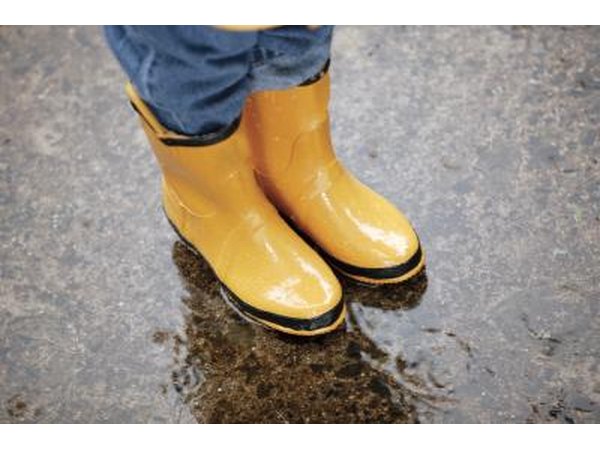 Comstock/Stockbyte/Getty Images
Likely, your mudroom neighbors the kitchen, but, regardless of proximity, borrow the nearest room's wall color as a decor diving board for visual consistency. You don't have to -- and probably shouldn't -- copy the hue exactly. Instead, go for a slightly warmer shade than what's on the next room's walls to summon welcoming energy. If the adjoining room flaunts summery yellow walls, for example, wrap autumn-yellow paint with an orange glow around the space where you set damp, upturned boots on drying racks, toss cold gloves in open-weave hanging baskets to air, or hang pool towels on hooks.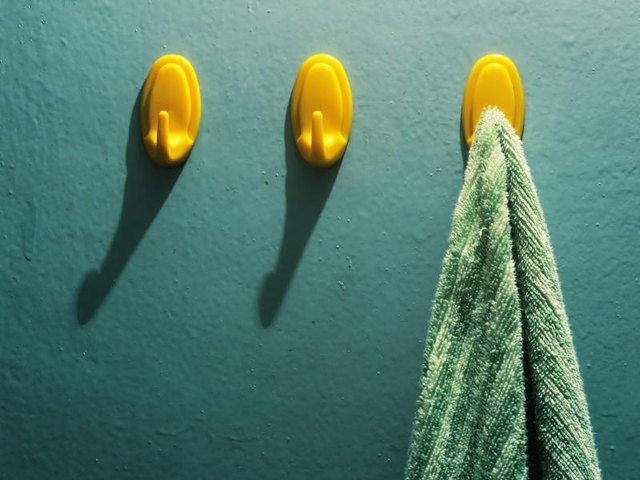 Mikhail Dudarev/Hemera/Getty Images
A gray mudroom is about as sullen as a canceled beach trip due to rain, unless warm bronze peeks through the pigmentation like welcome bits of sunshine breaking apart heavy clouds. Besides warm gray-brown, an appropriate pale gray is greige: a gray-beige mix, as is clean, silvery gray that nearly sparkles. A sea-and-sun-beaten, reclaimed-wharf-wood feature wall blends with gray-painted walls, while adding texture and a durable place to mount jumbo hooks for the big stuff, such as sporting gear. White finishes -- wide, wall-saving baseboard trim; wainscoting, reaching chair-rail or plate-rail height; and a versatile closet system and bench -- elevate gray walls, offering pristine contrast.
KatarzynaBialasiewicz/iStock/Getty Images
If you don't know where to start, the answer might be underfoot. For instance, pale-neutral walls, such as gray, tan or cream, tie in well with slate, hand-scraped hickory hardwood or many other dark, dirt-friendly, nonslip floors. Accessorize with bins, hampers, bench cushions and art in fiery orange or red for visual invigoration, or in cool turquoise for a coastal nod -- especially if the mudroom doubles as a laundry room since cool, watery blue-green also says "soap-bubble fresh." Against dark walls and mid-tone flooring, use white accessories for standout contrast.
Doug Bennett/iStock/Getty Images
One paint technique or another can help disguise dirty mudroom walls until cleaning day. Shoo visions of badly sponge-painted walls, and, instead, contemplate faux suede for playfulness or faux marble for richness. Alternatively, think outside the paint can and use stencils for an allover wallpaper look. Or, go bold with an artsy mural, using your own freehand talent or by tracing projected shadows. Don't forget the "canvas" overhead: Continue trees, sky or stripes up onto the fifth wall to stretch a small space into one that seems endless.
DAJ/amana images/Getty Images
Promoted By Zergnet