The hearth in front of the fireplace must be made with a noncombustible material to protect the area from igniting. For a cohesive design, use the same material for the hearth as you do on the surround. Whether you want a rustic fireplace and hearth or something more modern, there are multiple stones to choose from in colors that range from light to dark to create the look you want.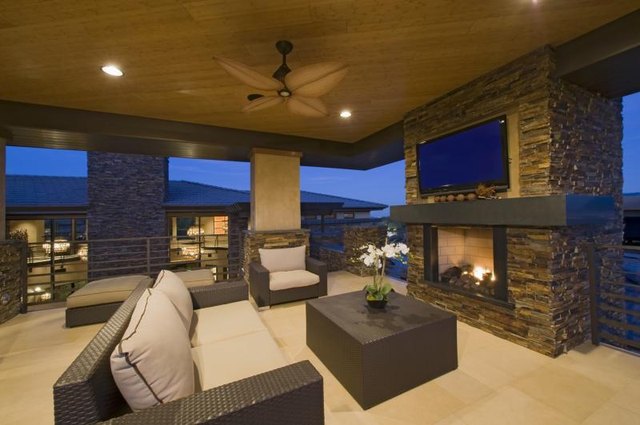 (moodboard/moodboard/Getty Images)
Soapstone gets its name from its finished surface, which feels like a bar of dry soap. With its soft, smooth appearance, soapstone was originally formed in ancient ocean rifts after being exposed to tremendous heat and pressure when the tectonic plates moved and mountains were formed. Because of how it was made, the stone gives you a perfect noncombustible choice to surround the fireplace and outfit the hearth. You can find two types of quarried grades of soapstone: artist and architectural. For a fireplace hearth and surround, choose architecturally graded soapstone. The stone ranges in colors from light gray to black with hints of blue or green, along with shading and veining.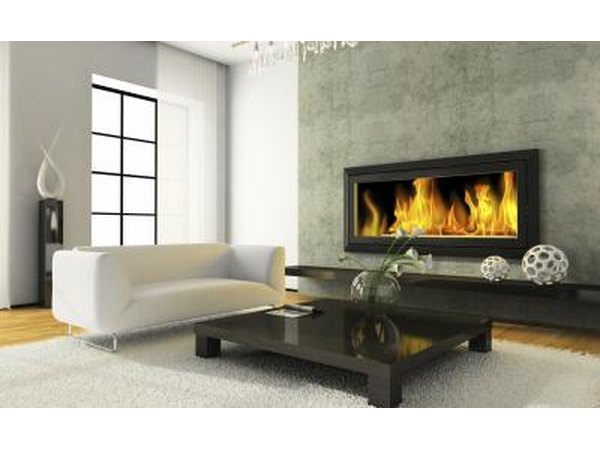 hemul75/iStock/Getty Images
As a dense metamorphic rock that is also acid-resistant, slate was used in many thousand-year old castles for the fireplace surround and hearth. Natural slate colors include gray, green, red, purple and black. Imported slate may include hints of gold or copper veining, and cut tiles may appear mottled with a mixture of some or all of these colors. You can choose from solid pieces for the hearth, or cut and milled tiles with smooth or rough finishes. Slate works equally well in a rustic or luxurious environment. Natural weathering characteristics can give this stone warm, earth-tone colors and hues.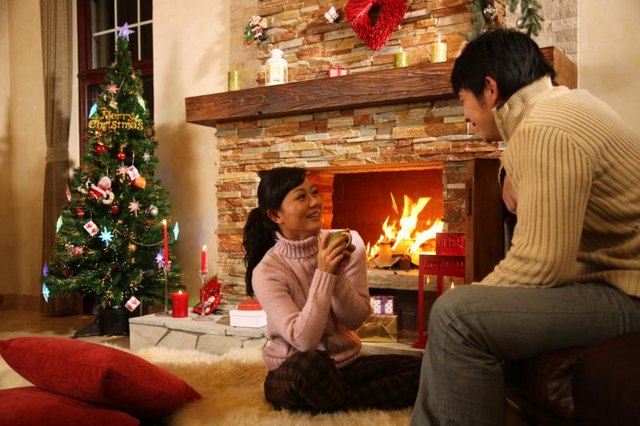 View Stock/View Stock/Getty Images
In a log cabin or rustic country home, fieldstone or river rock bring the feel of nature indoors on a fireplace surround and hearth. This type of fireplace hearth and surround generally requires the skills of an expert mason, preferably one experienced in fitting stones together to create the distinctive custom look. Fieldstone and river rock must not be porous or permeable, as this can cause the rock to retain moisture deep inside, making it unsuitable for fireplace use. Rocks that hold moisture can explode or crack when heated.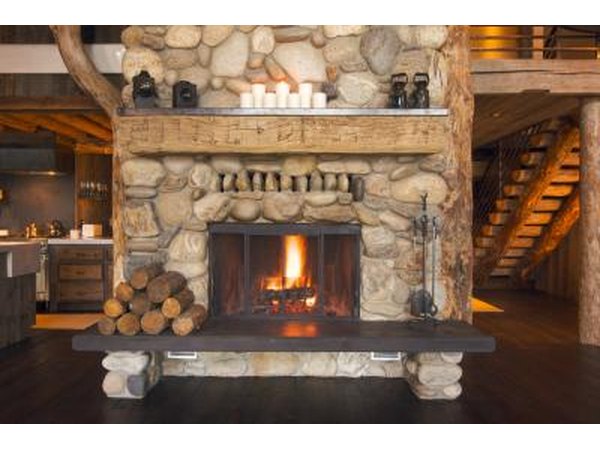 Andy Dean/Hemera/Getty Images
To give a modern look to a fireplace hearth and surround, you may want cut and polished tiles of marble or granite. Either of these naturally occurring stones are suitable, and come in a variety of colors and looks to fit any decor scheme. Marble and granite can be white, gray, rose-colored, green, brown, black, blue or a mixture of any of these with veining and splotches of color. You can also get granite in large slabs and have it cut to fit your hearth as one piece for a custom look.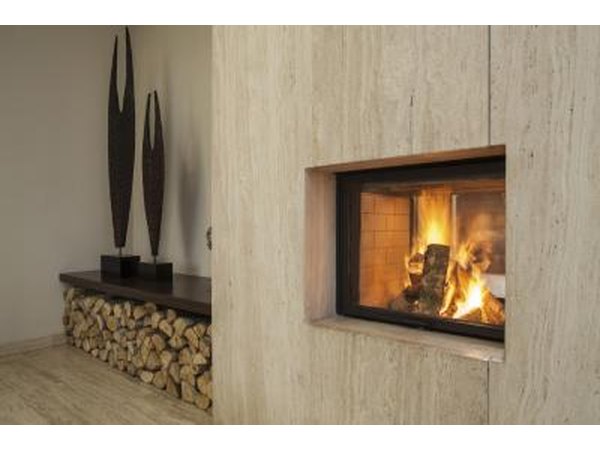 KatarzynaBialasiewicz/iStock/Getty Images
Promoted By Zergnet