Decorating with a rich shade of navy blue adds a soothing air of stability to your home decor. The depth of color in navy blue paint and furnishings anchors a space, whether you use it on the wall or on the floor. Navy blue calms a room with sophisticated elegance, summertime freshness or shabby chic style, depending on the other color choices you make for the space.
(de santis paolo/iStock/Getty Images)
Navy blue walls offer a striking contrast to white furniture, creating a nautical, shabby chic or traditional-style room. A navy blue and white combination is suitable for a bathroom, bedroom or living space. In a bathroom, accent navy blue walls with a white vanity, white shower curtain and white sea-themed accessories to decorate in a nautical theme. For a shabby chic bedroom, paint one accent wall or the entire room navy blue. Whitewashed bedroom furniture, mirrored side tables and mismatched floral fabrics contribute to the shabby chic decor. To decorate a traditional living room with navy blue walls, anchor the room with a white sofa and a pair of white wing-back chairs. Hardwood floors with medium wood tones help join the light and dark aspects of the space.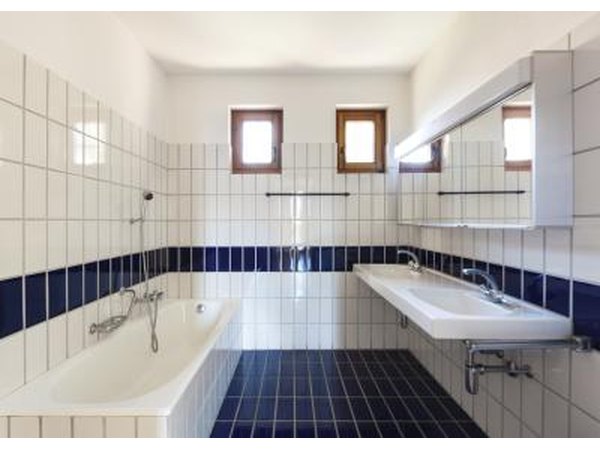 piovesempre/iStock/Getty Images
Appoint a room with navy blue draperies or navy blue furniture to offset light-colored bamboo flooring or pastel walls. Pale yellow walls go well with navy blue furnishings, as do shades of orange. Orange and yellow are opposite blue on the color wheel, meaning that shades of yellow or orange complement navy blue. Decorating with complementary colors is naturally pleasing and a common practice in interior design. A navy blue rug will help anchor the space, no matter how large or small the rug may be.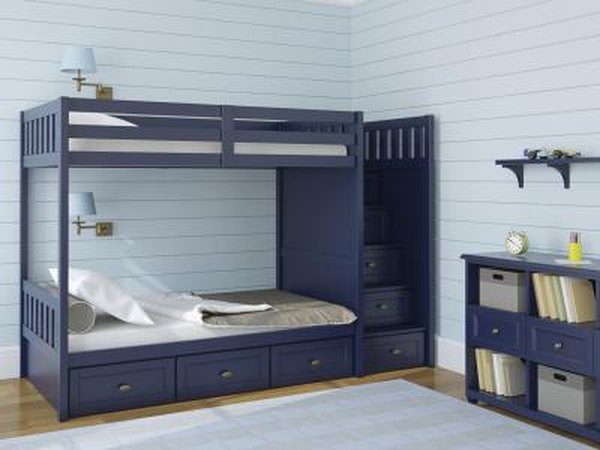 poligonchik/iStock/Getty Images
Navy blue need not be a dominant color in the room in order to make a statement. Navy blue accents fit well with a variety of color schemes. Combining analogous colors, shades that are side by side on the color wheel, is also a pleasing way to decorate a room. Light blue walls as a background to medium blue furnishings and navy blue accents create a cohesive color palate for a space. Hang navy blue towels in a sky blue bathroom. Navy blue lamps or lampshades blend well with shades of green or red in a room. Navy blue bedding or throw pillows mesh beautifully with rich cherry furniture.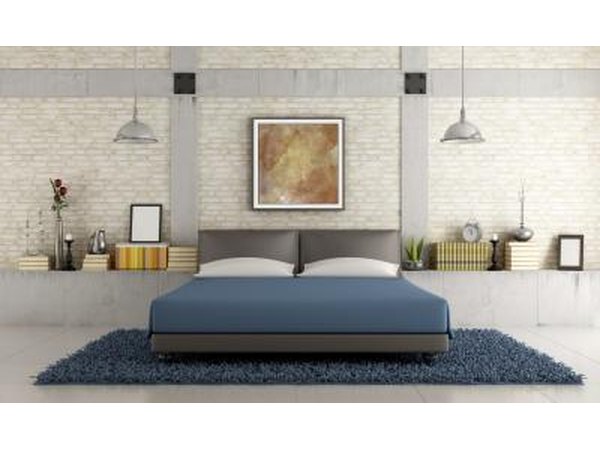 archideaphoto/iStock/Getty Images
Promoted By Zergnet