One of the largest and most recognizable parts of the trim, shutters play a large part in the overall look of the home. Shutters interact with an even larger part of the home, the siding, to form the basis for the color scheme of the house. Because of this, several methods of combining shutter and siding color are available.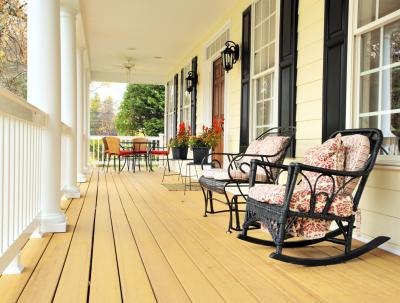 (Cardmaverick/iStock/Getty Images)
Houses painted with warm neutral colors are easy on the eye while being warm and inviting. Like all neutrals, the colors in this category neither reflect nor absorb too much light and do not significantly raise or lower the temperature of the home. Warm neutrals interact well with each other with combinations, such as dark brown shutters and light cream siding or tan siding with brown shutters. Proprietary names for warm neutral colors include Valspar's creamy Cappuccino and reddish Mojave Sunset or Sherwin Williams' medium-toned Folksy Gold and the dark brown Copper Pot.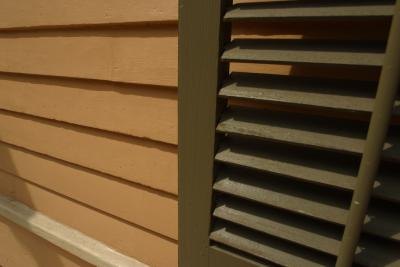 Photos.com/Photos.com/Getty Images
Like warm neutrals, cool neutrals are a group of colors that all combine well together. Unlike warm neutrals, which tend toward the red part of the color spectrum, cool neutrals are bluish in nature and consist of shades of gray, blue and some green. Proprietary shades of cool neutrals include the greenish gray Mossy Aura from Valspar, the concrete gray Squirrel by Behr and the muted blue Bunglehouse Blue from Sherwin Williams. Cool neutral combinations of siding and shutters include blue siding with gray shutters, gray siding with green shutters and blue siding with muted green shutters.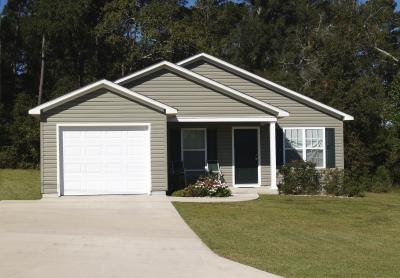 Linda Johnsonbaugh/iStock/Getty Images
Shutters are a part of many traditional houses, and traditional color schemes and are designed to cater to homes with shutters. Color combinations on traditional style houses, such as New England style or Colonial style homes, are designed to complement and, in some cases, contrast with each other. Because of this, colors need not be neutral but can be vibrant and bright. Traditional color schemes include black and white, yellow and white and blue and red. Darker colors can increase the temperature in the house when used as a primary siding color, so colors such as black and dark blue are better used for shutters.
Many organic materials are used in home construction, including wood clay. These materials, along with stones such as slate, have distinct shades of their own and can be combined to form natural-looking home colors. Examples of natural colors include terracotta, wood grain and slate.
onepony/iStock/Getty Images
Promoted By Zergnet