A golden-brown turkey on the table might be one of your household's Christmas traditions, but occasionally you might feel you've already eaten enough turkey for one lifetime. The next time you feel that way, consider switching to a prime rib roast as the centerpiece of your holiday feast. It's just as showy as a turkey when done well, and gives you a richly savory alternative. Pour a powerful cabernet sauvignon or California zinfandel to pair with your rib roast, and set out a table filled with creative, non-traditional side dishes to mark your departure from the "same old, same old."
(tycoon751/iStock/Getty Images)
Plain old mashed potatoes are always a good accompaniment to meat and gravy, but they don't bring much panache to your presentation. Instead, double up on your oven time and make Hasselback potatoes. Slice the spuds vertically into even rounds, but without cutting all the way through. A chopstick on either side of the potato will help. Brush the potatoes with oil or butter, and bake them for about an hour, depending on size. Brush them with more oil or butter midway through cooking, when they've begun to open. They're done when the edges are french-fry crisp but the middle is tender and soft.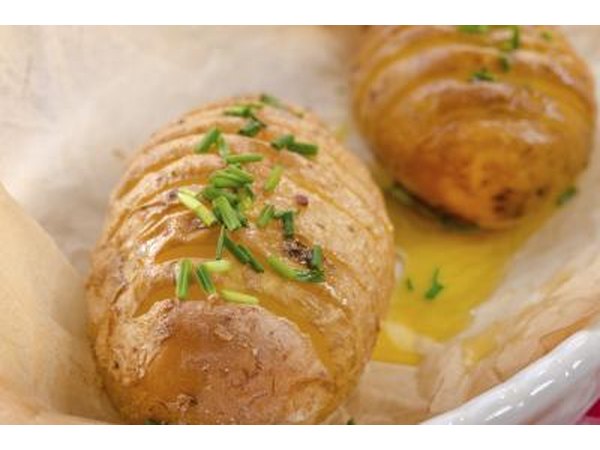 Dar1930/iStock/Getty Images
Another showy side dish is a "pave" of root vegetables, a make-ahead dish. The French term, which means a pavement or paving stone, gives a hint about the end result. Slice carrots, sweet potatoes, parsnips, squash or any other seasonal vegetable into 1/8- or 1/4-inch slices. Season the vegetables, and then toss them with a thin slurry of cornstarch and water and layer them flat in a baking pan. Bake until the vegetables are tender, and let them cool. As the crucial step, place a second pan over the first so it presses on the vegetables. Then fill that pan with heavy canned goods. After they rest like this overnight in the fridge, the compressed vegetables can be cut into shapes, reheated and served alongside your roast.
photohomepage/iStock/Getty Images
Stolid green-bean casserole turns up at most holiday dinners, like a favorite aunt who's indulged despite her dullness. Freed of the casserole's gummy trappings, though, the beans themselves make a fine accompaniment to prime rib. Blanch them first in boiling water for a minute, to help preserve their color; then chill them quickly in ice water. Drain the beans and put them in a large skillet with long slices of onion and sweet red peppers. Slow-cook the mixture, stirring regularly, until your onions are caramelized and the green beans have softened and "Frenched" themselves into long half-beans. Serve the festive red-and-green dish alongside the browned roast and golden potatoes.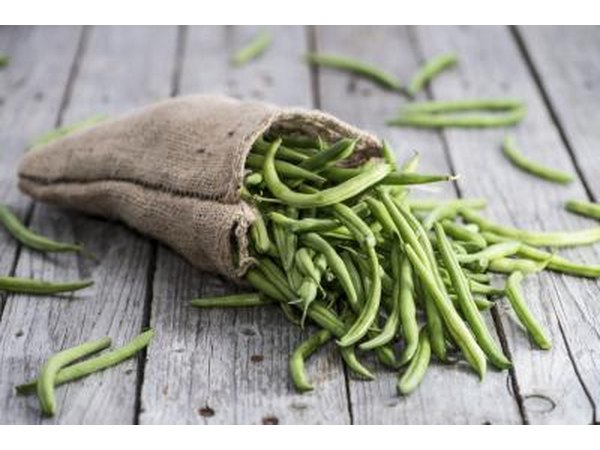 HandmadePictures/iStock/Getty Images
Well-made beef gravy is a beautiful thing in its own right, but it's worth expending some extra effort for a truly special meal. Ahead of the holiday, pick up a chuck or other pot roast, and slow-cook it until it's falling-apart tender in your slow-cooker along with a healthy splash of red wine. Chill the cooking juices -- reserve the beef for sandwiches or other uses -- and remove the hardened fat from the top. Simmer this mixture of wine and beef juices until it's reduced slightly, and its flavor is rich and concentrated. When your prime rib is ready, skim the fat from those juices as well and add them. Thicken the gravy slightly, as needed, and spoon over the beef.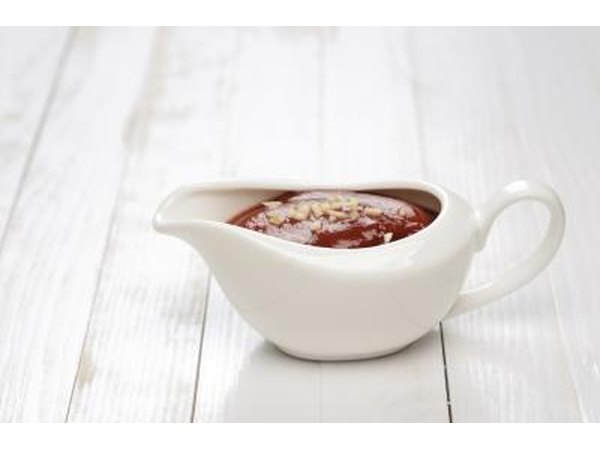 Kuzmik_A/iStock/Getty Images
For the Love of Food: Recipes and Stories From the Chefs of the IACP; International Association of Culinary Professionals, Sarah Labensky, Ed.
Promoted By Zergnet