Even though shabby chic is a decidedly feminine style, it's an ideal theme for a baby shower for either a boy or a girl. The overall theme is one of vintage elegance, incorporating a wide variety of fabrics, textures and colors paired with found objects. Display antique baby items and toys to maintain the baby-shower feeling and create a beautiful and memorable shower for the mother-to-be.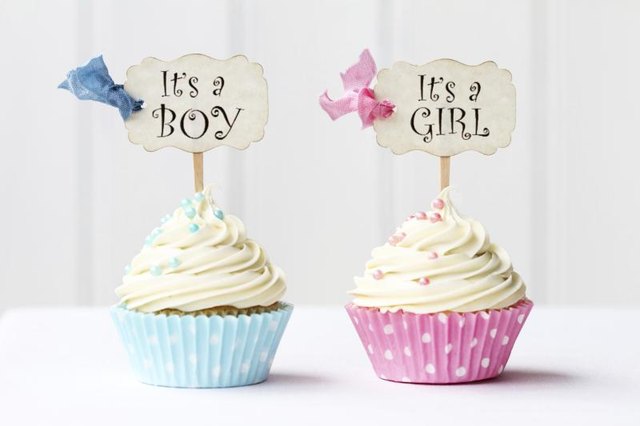 (RuthBlack/iStock/Getty Images)
Incorporate shabby chic style into the table decor for the baby shower. Start with a collection of white linen tablecloths; don't worry if they aren't all the same. Look for tablecloths with embroidery or eyelet detailing, and layer sheer fabric in a pastel shade over the white cloth. Another option is to use a collection of vintage tablecloths with similar colors or scale of pattern; a pink or blue toile print featuring children or babies is an appropriate choice. Again, they do not all have to be the same, just similar enough to create a cohesive look. Add placemats and cloth napkins to the tables; secure the napkins with decorative napkin rings or a piece of ribbon in a coordinating color.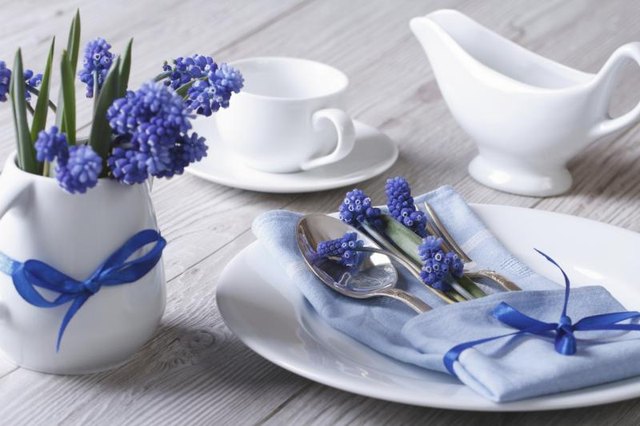 ALLEKO/iStock/Getty Images
Use a wide variety of serving dishes to serve party snacks in shabby chic style. Think delicate, finger foods such as petits fours and mini cupcakes served on tiered serving dishes. Display crudites or mini sandwiches on a collection of antique silver trays or mirrors or a mismatched collection of china. Turn the baby shower into a tea party and set each place setting with a delicate tea cup and saucer; visit yard sales and estate sales for inexpensive, mismatched pieces that are ideal for shabby chic entertaining.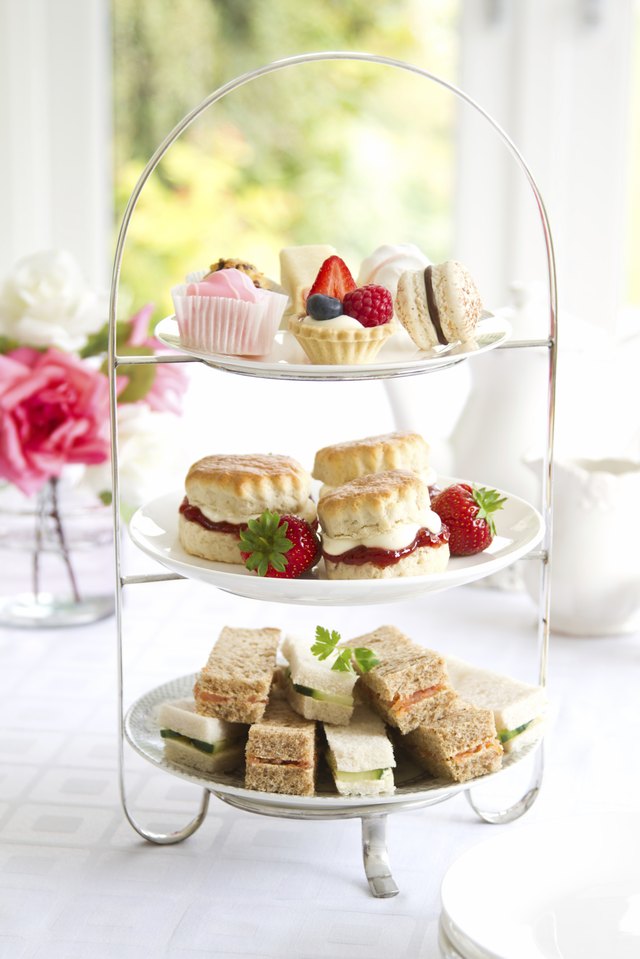 RuthBlack/iStock/Getty Images
Decorate the tables at the shabby chic baby shower with a collection of vintage baby-themed items. For example, stack a collection of vintage children's books in the center of the table and top them with several wooden baby blocks for a creative centerpiece. Use well-loved, vintage dolls and stuffed animals to decorate the room. Create a fabric banner from scraps of printed fabric to welcome the guest of honor. Put place cards into small picture frames and let guests take them home as favors.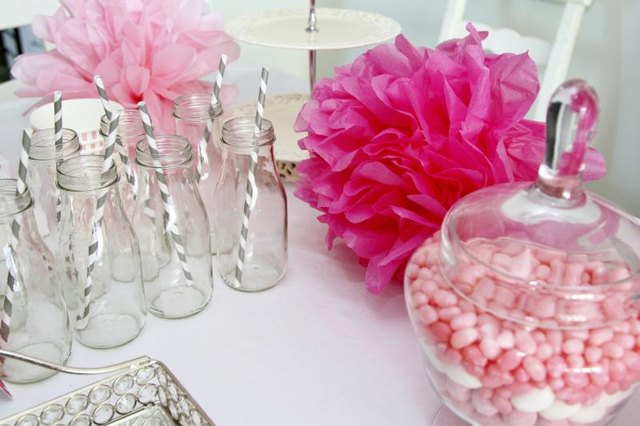 daisy1344/iStock/Getty Images
Flowers and flower prints are some of the identifying features of shabby chic style -- no shabby chic baby shower would be complete without flowers. Place floral arrangements around the room; roses, lilacs, freesia, hydrangeas and other flowers that appear to have been just cut from the garden are ideal. Choose flowers that are white, pink or pale shades of lavender and blue and use a wide variety of containers. For example, use a collection of milk glass vases to hold the flowers or use a mismatched assortment of antique vases. Fill an antique baby carriage with floral arrangements for a whimsical nod to the purpose of the party.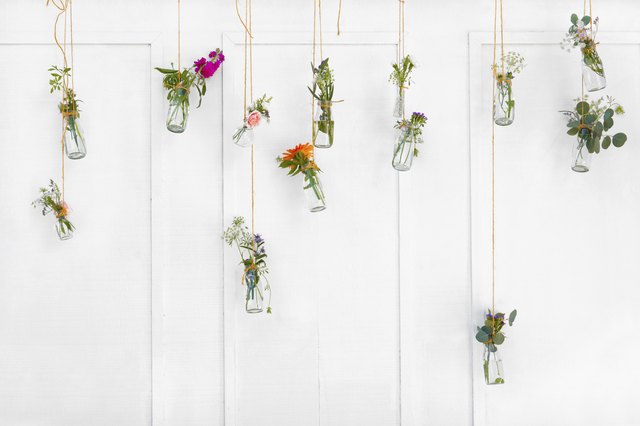 cardelucci/iStock/Getty Images
Promoted By Zergnet