Drinks with rum and pineapple juice are a major building block for the "fruity" category of alcoholic drinks. Rum is strong but subtle, often described as "rich" or "rico." Pineapple juice is anything but subtle -- sweet and tangy as well as thick and full-bodied. When the two are mixed they provide tempered sweetness with a veil of tangy hiding the otherwise hard "bite" of good spirits.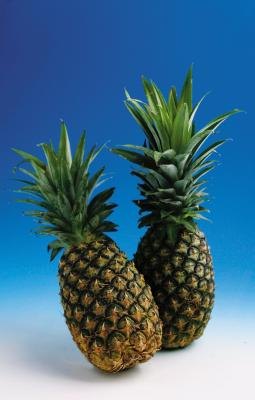 (Jupiterimages/Photos.com/Getty Images)
The Pina Colada is a traditional fruity rum drink. It takes a base of pineapple and rum, splashes a little coconut milk, adds hand fulls of ice and is blended up into a refreshing frozen cocktail. For the purist, big straws, bigger glasses and tiny umbrellas are a must. Realistically the only necessity is patience. Take a moment, enjoy each sip. Catalog the flavors and savor it. Headaches await the overzealous.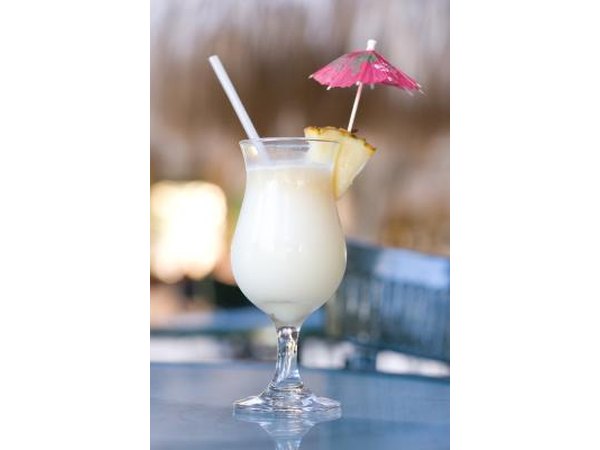 Photos.com/Photos.com/Getty Images
The Blue Hawaiian is for those who want a little more sparkle in their refreshment. It contains light rum and pineapple but adds to it with Cream of Coconut and Blue Curacao. The resulting drink is fruity and sweet but also a shocking electric blue color -- which helps make the Blue Hawaiian a conversation piece as well as a libation.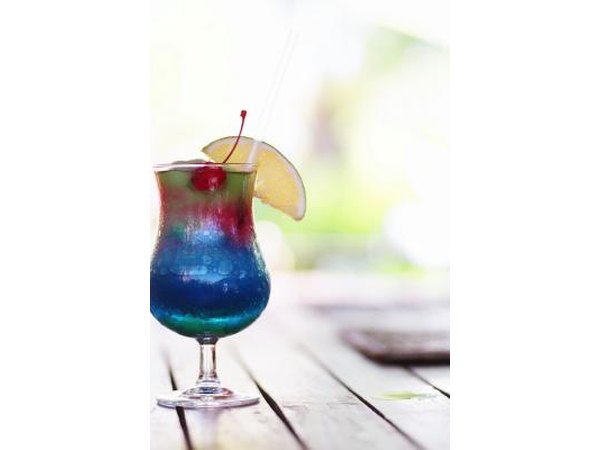 Jupiterimages/Photos.com/Getty Images
The Bahama Mama is a little more on the sweet juicy side adding lemon juice, orange juice, Grenadine and coconut rum. A pleasant-looking drink with swirling orange and reds, the Bahama Mama is a way to step out and broaden your exposure to fruity rum drinks. It requires a diverse bar so this drink should be ordered rather than prepared at home. These very sweet drinks can sneak up on you if you don't pay attention.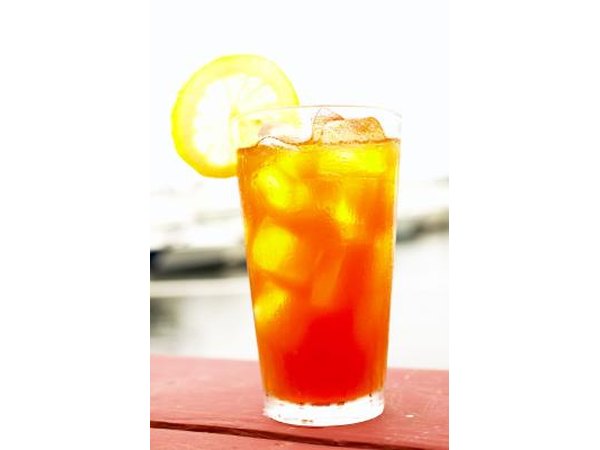 Jupiterimages/Photos.com/Getty Images
The Mai Tai is the rum drinker's rum drink. Made with at least three kinds of rum, this is among the strongest of the fruity drinks. Orange is another strong flavor in the Mai Tai, and often that flavor is derived from more liquor rather than more juice. It is not uncommon to see a Mai Tai made from light, dark and gold rum, orange liquor, a splash of pineapple, sweet and sour and then garnished.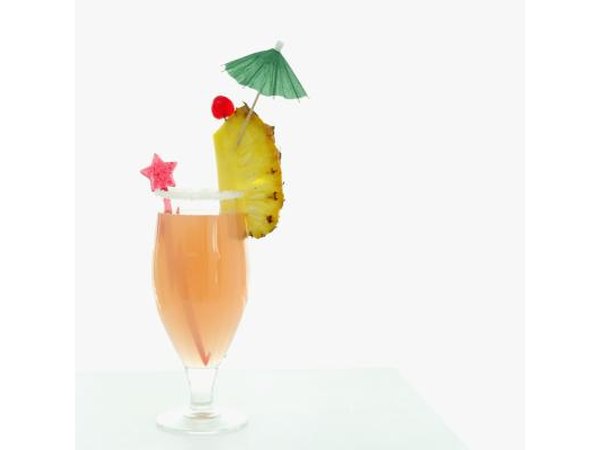 Stockbyte/Stockbyte/Getty Images
Promoted By Zergnet