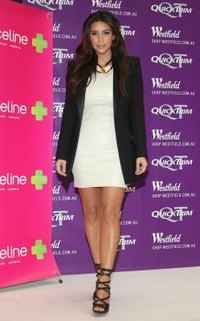 The term "tube dress" encompasses a great deal of strapless dress styles, which opens up a world of options for complementary jackets. Jackets not only add an interesting layer, they help you dress up or dress down your outfit. Paired with a satin tube dress, jackets can make the look casual, semi-formal or elegantly glamorous. The key to the perfect pairing lies in choosing a jacket that adds structure to the often basic lines of the tube dress without clashing with the material.
Choice Cuts
Satin dresses cater to more formal affairs, so your jacket should reflect this. Tailored blazers and tux jackets serve as a perennially safe choice for strapless satin, as they balance the femininity of the dress with a structured, slightly masculine touch. For a knee- or thigh-length tube dress, cropped jackets add an appealing edge. To add a hint of casual to your dress, go with a looser, cardigan-style cut.
Flattering Textures
For semi-formal affairs, stick with matte fabrics such as cotton, wool or linen. Satin-on-satin is risky, and should only be worn for very formal events, such as weddings or galas -- in this case, a satin bolero jacket serves as an elegant and timeless complement to a satin tube dress. Glamorous occasions may call for a bolder texture, such as a non-satin jacket that has a light metallic sparkle. Fitted, moto-style and cropped leather jackets pair nicely with tube dresses; when worn with satin, they lend you a bit of a rebellious edge. Although denim jackets and tube dresses go together like peanut butter and jelly, casual denim and formal satin are typically not a good match.
Inspiring Ideas
For an interesting variety of texture and complementary colors, choose a tux jacket or blazer that is a different color -- a black-and-white jacket with a neutral dress makes for a classy look. If you're sporting a black or gray tube dress and want your style to pop, try a jacket with a bold, solid color, such as red or hunter green. Pair cardigan-cut jackets with a bold matching belt for a retro vibe, or if you're a fan of flowing lines, sport a long, draped cardigan with a maxi-style tube dress.
Accessorize Accordingly
Just the right jacket welcomes accessories to complete the look. If you have a two-toned jacket, match your accessories -- including belts, shoes or jewelry -- with the secondary color. Layers flatter tube dresses, so consider adding a scarf or long necklace to the mix. Keep shoes and bags simple to avoid detracting from the overall ensemble.