Little could be more soothing on a cold winter night than curling up in front of the fire with a good book and a mug of hot chocolate -- little, that is, other than a nice glass of your favorite liqueur. Fortunately, you do not need to decide between the two drinks; you can add many types of alcohol to your hot chocolate for a decadent treat. Stick with liqueurs and similar drinks; however, wine and beer, though they may work well with dinner, are not the best choices for mixing with hot chocolate.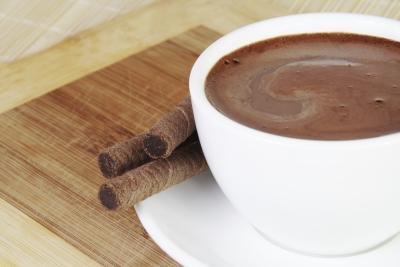 (Nataliiap/iStock/Getty Images)
Step 1
Make your hot chocolate as usual. Depending on your preferences, culinary confidence and free time, you can use a package of instant hot chocolate or make the drink completely from scratch. Use a mug that is larger than necessary for the chocolate to make sure there is plenty of room for the alcohol you wish to add.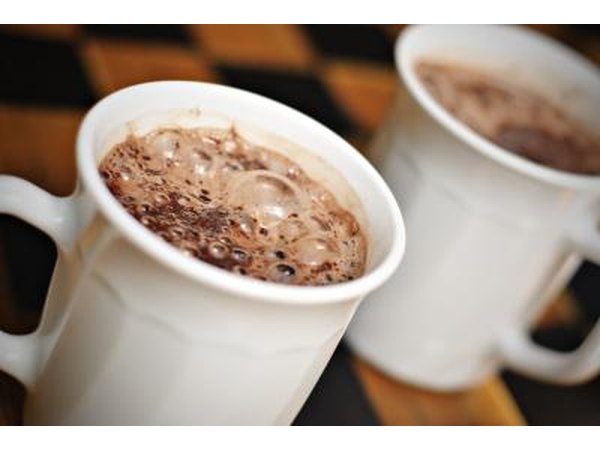 Christian Sangoyo/iStock/Getty Images
Step 2
Measure 1 tbsp. of the alcohol you wish to add to your hot chocolate. This depends completely on your personal taste, but some options that work well are vanilla-flavored liqueur, almond-flavored liqueur, rum and brandy. You can combine two or more types of alcohol for a more complex flavor, if you wish. If you use more than one type of alcohol, use only enough of each to make 1 tbsp. total. For example, if you mix rum and brandy, use 1/2 tbsp. of each to make 1 tbsp. total. Add the alcohol to your hot chocolate and stir thoroughly with a spoon to blend.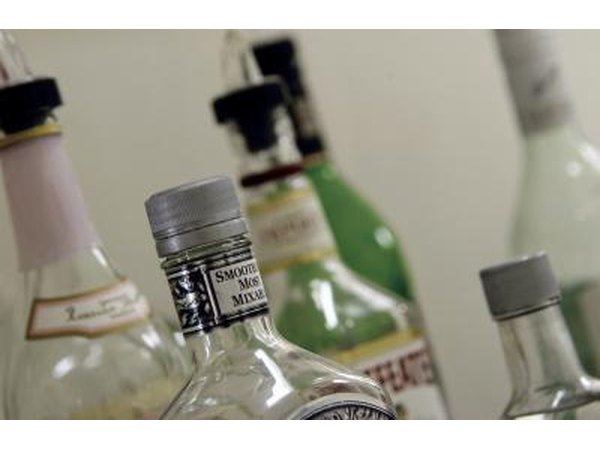 Vstock LLC/VStock/Getty Images
Step 3
Taste your concoction. You will probably want to add more alcohol, as this is a relatively small amount; do so if you wish. Add the alcohol in small doses until you are content with its strength within the hot chocolate. Stir your drink every time you add more alcohol to make sure it is completely blended and your tastes are representative of the rest of the drink.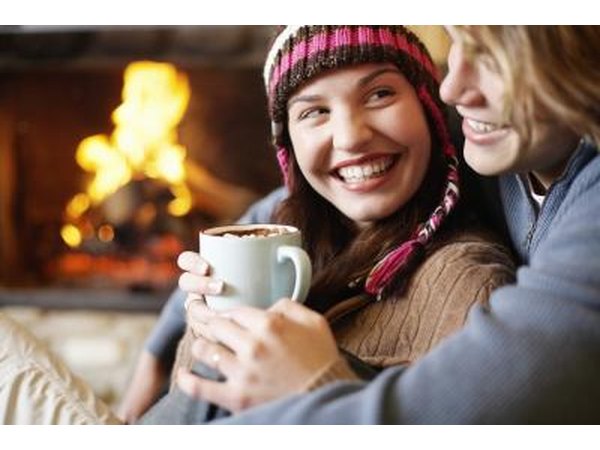 Fuse/Fuse/Getty Images
Promoted By Zergnet