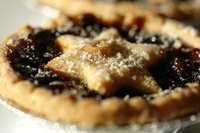 With the Internet, the whole concept of home business has changed and allowed people to start a company and make it as big or small as they want. Women, in particular, are finding that a home-based business is perfect for their lifestyle and raising a family. There are many kinds of franchises that are ready to go and easily able to be set up in your home. Remember, running a small business can be hard work, but women, who are often some of the best multitaskers, are up to the task.
Choose your type of business. Many women have great success doing franchised sales from home. The usual players in this category are Avon, Mary Kay, and Pampered Chef among others. For this kind of business, which is known as direct selling, you pay a small fee to get the materials to begin selling the products. The ordering processes and the merchandise delivery options are set up and you can rely on these large companies making it simple for a one woman operation to prosper.
Scope out customers. If you want to sell homemade cupcakes, get out to restaurants and see if they are ordering from independent bakers. Be sure to take samples of whatever your selling. People love to taste your wares and nothing will sell a bakery item quite like its delicious taste. However, if you want to begin a design company or consulting firm, remember to make your image the most professional and business-like it can be. So, what if you're consulting out of your basement, look like you're Fortune 500 and you may end up there.
Establish a billing system and a way to track accounts and payments. Many people love to make things, others enjoy the selling, but not many people remember to bill and stay on top of the money flow. It can be hard to make those collections calls, but they need to be made. Every invoice does need to go out in a billing cycle since that's how most people pay. And establishing a way for you to accept credit and debit cards is crucial since many people use them as their preferred method of payment.
Create a website. Unless you are horrible at computers, there are many ways to create a simple website to enhance your business. Just include the basics and let people know what you're selling. And don't forget to put contact phone numbers on every page. You have the option to design the website yourself using simple applications such as Microsoft Publisher, using templates found online or hiring a professional.