Grab the main elements from a French country cottage and add them to your apartment to give it a decidedly European flair. Country cottages in France are romantic properties that express an appreciation of nature and a fondness for rustic simplicity seasoned with a taste for refined elegance. This versatile design approach produces inviting and unusual personal spaces. A French country cottage look celebrates originality and demands creativity from the designer. The result is attractive sophistication that doesn't appear store bought.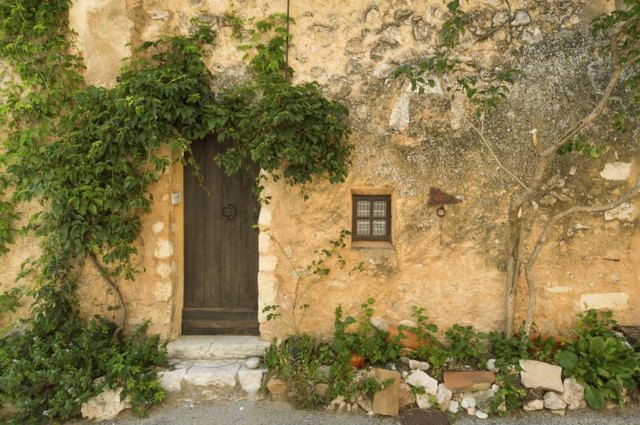 (jacquesvandinteren/iStock/Getty Images)
A French country theme can stylishly decorate a tiny apartment on a limited budget. Beginning with light, neutral walls, add soft area rugs and toile fabrics, plaid, stripes or checks in muted colors. Hang lacy curtains and include a piece or two of distressed painted furniture for a distinctively French look. Suspend a small iron chandelier over the dining area dressed in soft, glowing table linens. An eclectic mix of rustic and modern furniture combines comfortably in this style that is warm, cheerful and casually elegant.
annavee/iStock/Getty Images
Rental properties usually feature light-colored neutral walls to expand the perception of space, especially in a tiny apartment. But if you crave color, hang an architectural fragment such as a distressed antique painted door or window on an accent wall to create faux paneling. Soften the wall behind a bed with a length of toile fabric seamed, stretched and stapled into place. Hide the staples with a thin strip of half-round molding painted the color of the remaining walls. Add colorful wood-framed prints such as sunflowers, roosters or botanicals to introduce a connection with nature to your apartment.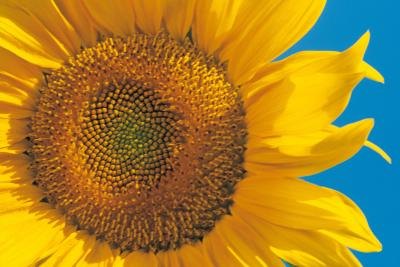 Comstock/Stockbyte/Getty Images
If rafters are exposed, hang dried herbs and baskets on them for a country French effect, especially in the kitchen area. Soften floors with layers of subtly textured area rugs in natural fibers and muted colors. Faded antique rugs also work in French country cottage settings. Hang simple valances in fabrics color-coordinated with other furnishings. Special details like ribbons or tassel-tipped tiebacks on the curtains lend elegance.
george tsartsianidis/iStock/Getty Images
Search antique shops, thrift stores, secondhand shops, flea markets and garage sales for inexpensive rustic treasures. Select small-scaled furniture to fit in your space; avoid heavy, bulky pieces. A distressed iron baker's rack adds height and functional storage. Re-purpose an antique chest as a kitchen island, adding a thick slab of granite on top. Look for simple chests and chairs in oak or pine to paint and distress. Select dining chairs or benches with woven rush seats. You could hand paint or stencil a floral pattern on the chair backs or stripe a simple border on a table. You might invest in a classic French provincial chest or desk that has graceful, curving legs, a scalloped apron or an inlaid panel with a painted floral design.
alistaircotton/iStock/Getty Images
Enhance mismatched dining chairs with tufted seat cushions in a color-coordinated fabric tied in place with strips of fabric or ribbon. Cover living room upholstery with a neutral, linen-like fabric and layer it with soft pillows in floral-patterned fabrics. Choose accent fabrics that feature the friendly countryside colors of nature: golden yellow, blue, red and green. Toile prints on heavy cotton fabric expand this color palette to include brown and black against a white background.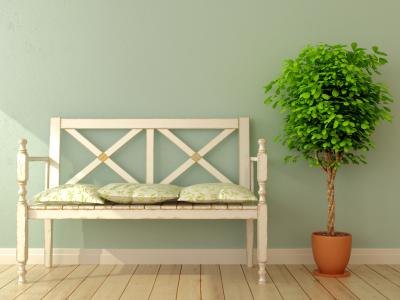 JZhuk/iStock/Getty Images
Limit your selection of accessories to avoid clutter in a tiny apartment. Country French table linens glow with bright, warm colors and charming miniature patterns. Fabric-covered chandelier lampshades offer a pleasing design accent to the French version of shabby chic. Natural displays of fruits and flowers add color punch in neutral settings. Herbs displayed in glass jars, garlic braids and copper kettles lend country cottage authenticity to the kitchen. China in a toile pattern and white ceramic jugs, bowls and pitchers all contribute to a French country cottage and shabby-chic atmosphere.
Slavica Stajic/iStock/Getty Images
Promoted By Zergnet