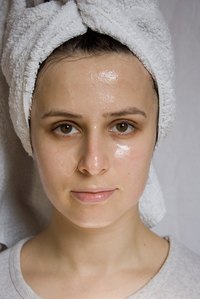 As women and men become older, they find it more and more important to purchase high-quality skin care products. One such line is Dermalogica, which includes skin cleansers, toners, moisturizers and various wrinkle-reducing creams for women and men, all products of The International Dermal Institute. Individuals cannot buy these products from the company, but must make their purchases in a salon or spa. To sell this line in your salon or spa, you must become a licensed Dermalogica distributor.
Visit the Dermalogica website to open a business account. Complete all required information to improve your chances of acceptance. You will need to answer questions about the size of your business, your retail sales, other skin care lines you carry and your location.
Answer any questions the company has during the review process. A customer service representative may contact you to clarify or verify some of your answers.
Register your credit card information on the Dermalogica website once your account is approved. Log in and enter your credit card information along with your shipping and billing addresses.
Order your products. Once you are approved, you will receive a complete catalog of Dermalogica products from which to choose. You may order through their online interface or by phone. Many salons or spas choose to carry the Dermalogica line along with other skin care lines such as Kinerase, Skinceuticals and Obagi.