Filled with timeless tradition and the romance of a bygone era, British Colonial Plantation furniture is a diverse mix of formal European design and native influences from exotic tropical locales. English colonists settling as growers and traders in areas such as India, Singapore, Burma, Java, Africa and the East and West Indies crafted furnishings from tropical hardwoods, such as mahogany, teak and ebony. When combined with earthy organic textures from woven grasses and vines, Plantation furniture adds a perfect blend of casual sophistication to your decorating scheme.
(victor zastol`skiy/iStock/Getty Images)
Emphasize the dark tones of tropical hardwoods with light colors on walls and fabric. A backdrop of white, beige, tan, light blue or pale green on walls creates a dramatic contrast against the dark finishes of the furniture, trim and wood flooring, while also providing a feeling of coolness from the oppressive heat. White bed linens appear cool, crisp and clean against the stately frame of a four-poster bed, draped dreamily in white mosquito netting. Bring in vivid splashes of color with fabric and upholstery featuring tropical flower prints.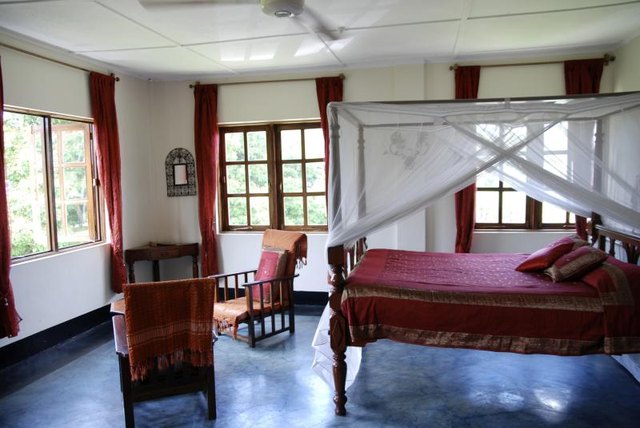 Adrian Assalve/iStock/Getty Images
For formal settings, choose heavier pieces such as Bombay dressers and armoires with ornate Indian motifs. Accent floors with sisal area rugs or reed mats, and use woven baskets for storage under a console table or placed inside a large bookcase. Include tables, chairs and headboards made from bamboo, rattan, cane and wicker. Look for carved accents featuring pineapples, palm fronds and flowers. Include exotic animal prints of zebra or leopard on upholstery, and accent rooms with tropical greenery such as palms, banana trees, umbrella plants, orchids, peace lilies and bromeliads.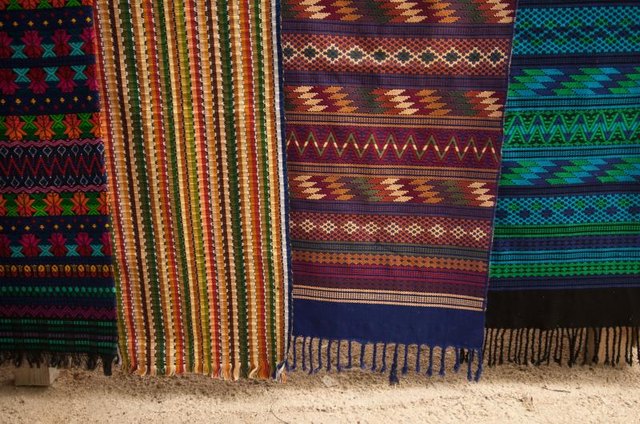 J. Anthony Martinez/iStock/Getty Images
Include accent pieces that inspire a sense of adventure and travel abroad. Commission a large antique trunk for a coffee table or place it at the foot of the bed to store quilts and blankets. Stack antique luggage in an empty corner. Add an ornately carved Indian-style chair to a bedroom or an Indian daybed to the living room. Embellish walls with 17th-century world maps, tribal masks or framed art portraying tropical flora. An antique globe or 18th-century spyglass makes an impressive accent in the den.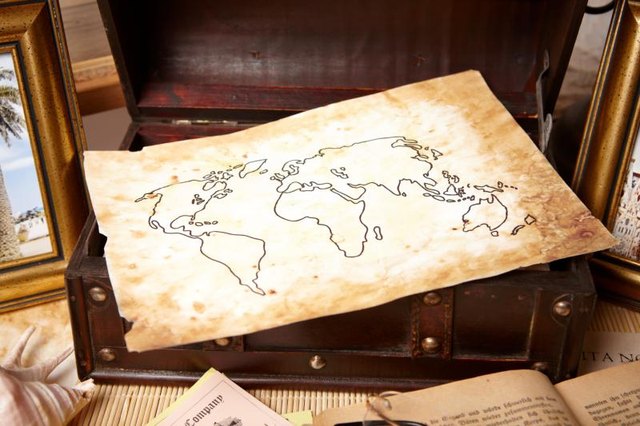 Monika Wisniewska/iStock/Getty Images
Plantation interiors utilize ceiling fans with large, paddle-style blades to keep the air circulating, while keeping the midday sun at bay with rustic wooden shutters. Extra-wide louvers allow the free flow of air and views of scenic exteriors. Woven wood blinds complement the abundance of natural wood furnishings and neutral colors while also protecting floral upholstery from direct sunlight. Alternatively, try an antique look on white cotton curtains by soaking them in a solution of coffee, tea and vinegar. Extend the plantation feel out onto a large covered porch, with the lazy churning of ceiling fans and comfortable seating on wicker furniture.
adisa/iStock/Getty Images
Promoted By Zergnet