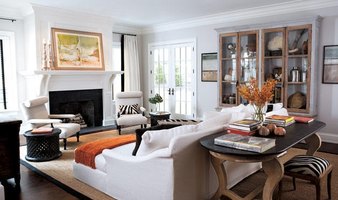 Decorating a living room so that you will love it does not require years of decorating experience or a degree from a design school. All it takes is paying attention to your own likes and dislikes and when necessary those of your family.
There are many decorating styles, from tradition to modern to southwestern, but everyone is far from the same and decorating your living room should be done to create a look that is uniquely you! You may want to add elements from styles you like but don't feel compelled to stick with one style alone unless you love it.
Here are a few tips to decorate your living room so that you will love it!
Things You'll Need
an artist's notebook with blank pages

lots of magazines
Photo Credit http://interiorsdesignings.blogspot.com/2009/06/home-decorating-styles.html,http://misspinkslip.wordpress.com/2009/03/,http://www.jerrysartarama.com/,http://belladia.typepad.com/crafty_crow/2008/11/ma
Promoted By Zergnet