Sponge painting a room, or even just one wall of a room, can give it an artistic feel. You do not have to be an artist to sponge paint your canvas, nor a professional painter. Choosing paint colors may seem to be the hardest part about sponge paining. You are required to choose at least two colors--an accent and a base--to create an individual look.
(MagMos/iStock/Getty Images)
Step 1
Test different colors on paper with sponges. Your base color will be the background for your accent color. Combine different colors on paper to see how they complement each other. You can create different feels by using different colors.
Jupiterimages/Goodshoot/Getty Images
Step 2
Choose your base color. Your base color will not be sponged on the wall but completely covers the walls, like a regular paint job. Your base color will be the starting point. If you are going with a white or light colored base, feel free to use most colors as an accent. If you go with a darker color, use a light accent color to create a dramatic feel because a darker accent would blend in with your base.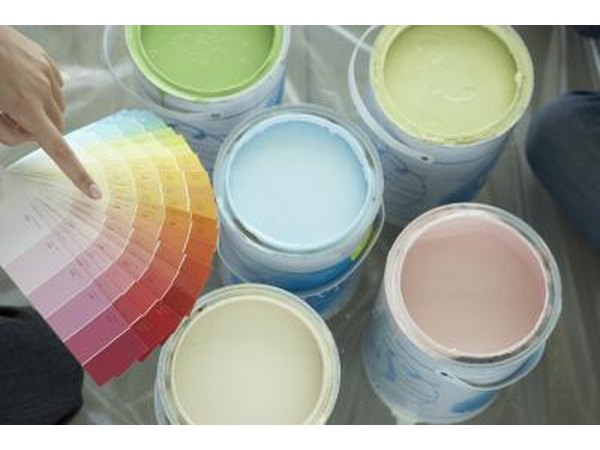 Pixland/Pixland/Getty Images
Step 3
Choose your accent color. The accent color will be sponge painted over the base color. Keep your colors within the same family to give the wall a natural look. For example, a white base with a light gray sponge paint would combine naturally. A dark blue base and a lighter shade of blue would complement each other nicely.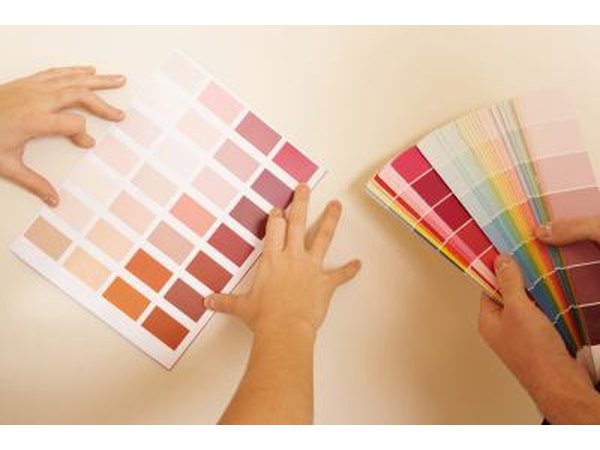 Jupiterimages/Photos.com/Getty Images
Step 4
Choose another base color if desired. You can also choose another accent color. This will help add dimension and facets to your exciting look. It can help blend two colors together more naturally. For example, a white base with gray and black sponge paint would combine naturally. For a fiery look, combine an orange base with red and yellow accent colors.
Tips & Warnings
Let the paint completely dry before sponging on any color. Let each layer of sponge paint dry before applying the next.
The harder you press on the sponge, the darker the sponge print will be.
Adding too many accent colors may overwhelm the design and cause you to lose the original look you wanted.
Promoted By Zergnet