An apartment entrance can be a cold and institutional looking space and doesn't do much to make a guest feel welcomed into your home. Often painted a plain white and including unattractive metal doors for coats, an apartment entrance takes a little creativity and thought to make it a true expression of the apartment dweller and his or her own taste and style.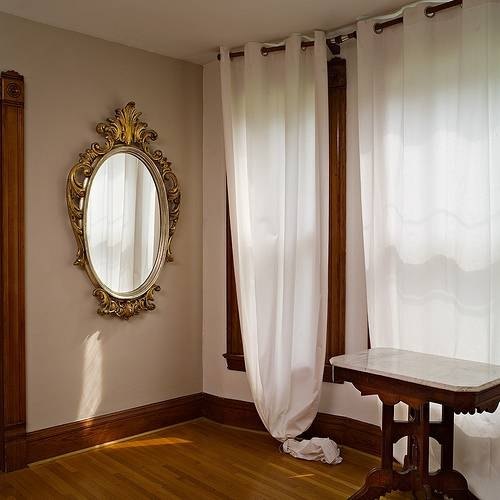 (Skaneateles Suites flickr.com, nertzy flickr.com, candescent flickr.com, Remixer96 flickr.com, eye of einstein flickr.com, striatic flickr.com, jiparker flickr.com, JarZe flickr.com,)
Things You'll Need
Vintage white picket fence piece

Antique tricycle or bicycle

Bicycle basket

Mirror

Up-light

Narrow table

Table lamp
Small plant

Artwork

Bench

Coat rack

Area rug

Religious icons

Fish tank
Step 1
Use a little country chic to create a homey feeling in your apartment foyer. Place an old piece of white picket fence, some potted plants, and maybe even an antique tricycle or bike to create a small town feeling in what can be a style-less space. A vintage bicycle basket works great to hold mail and keys and doesn't take up a lot of valuable space in the entryway. Collect your pieces from antique malls and flea markets.
Step 2
Add light in a dark foyer by using mirrors and up lights. Apartment entryways are usually windowless and can be a dark and cold space but a large mirror will help bounce light around the hall and provide a needed space to check your hair and make up before leaving the house. Add a small up-light to provide indirect lighting in the space to help brighten it up.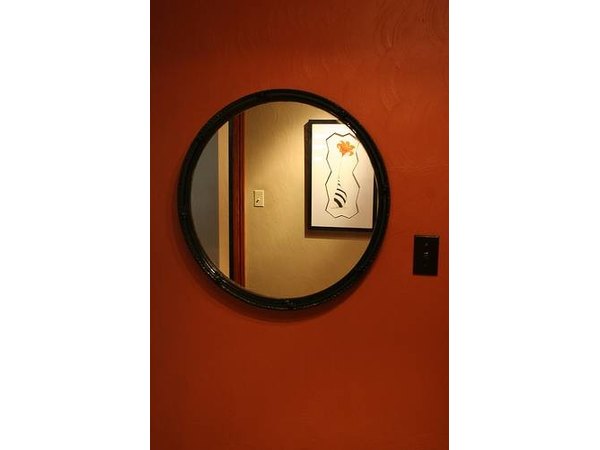 Step 3
Place a small narrow table or corner table under a mirror in the entrance way to serve both form and function. Place a small table lamp to provide a warm glow in the space and a colored glass bowl to receive keys and mail. Add a violet plant under the lamp to finish off the classic foyer.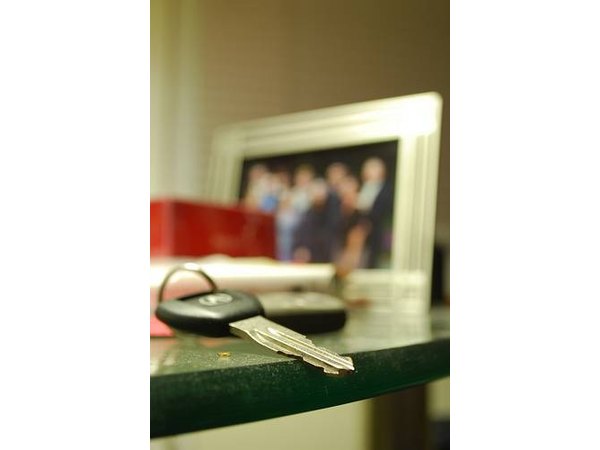 Step 4
Create drama by painting the foyer a different color to create a warm entrance. Whether you paint the entire hall or just an accent wall, a little drama color will go a long way in an apartment entryway. Start by selecting a large piece of artwork to hang on the entrance wall, then choose a coordinating color to paint the wall. This ties the entrance together and creates a pleasant entrance to the rest of your apartment home.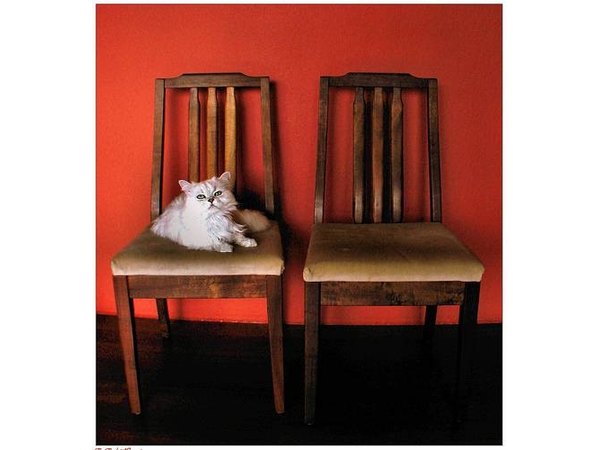 Step 5
Make it functional by placing a narrow bench and coat rack in your apartment entrance. Especially important if there is no coat-closet available in the area, your guests will appreciate a place to sit down and remove shoes and stow coats. Use a kitschy park style-bench or go country with a heavy oak pew to create interest and style. Add a small area rug for people to drop shoes on rainy days.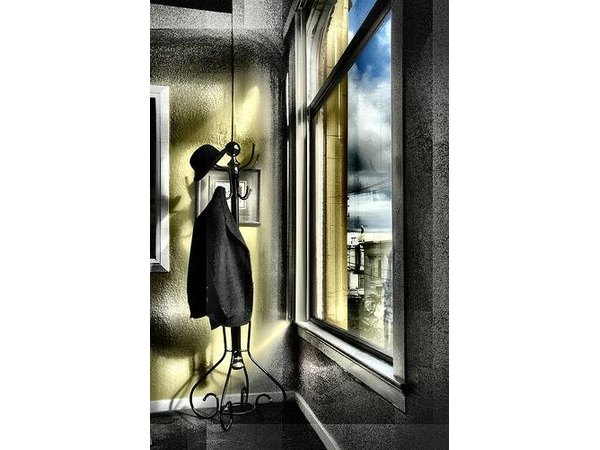 Step 6
Use your entrance as a prayer or altar space. Place a narrow table along the hall wall and dress with candles, photos and religious icons. Hang a large Madonna print or Buddha image to set the tone or mix religious elements to create a unique and interesting space.
Step 7
Add some life with a large fish tank. A fish tank and stand fits well into most apartment entrances and can bring warmth and interest to an otherwise forgotten space. Purchase a narrow "flat screen" style tank of about 10 -20 gallons and set up against the wall in your entryway. The sound of the water and the indirect tank lighting will set the tone for a restful respite in your apartment home.
Tips & Warnings
Add color to the walls by hanging a large tapestry or piece of artwork on the wall. Many apartments do not allow residents to paint so put up temporary color with artwork.
Don't clutter up your entryway. Measure your space and use the most narrow tables and benches you can find to ensure plenty of room for people to walk past.
Promoted By Zergnet