Cake stands by definition are small platforms used to hold and present a cake or cupcakes. Raising the cake to elevated status makes it more eye-catching and enticing. A cake stand adds an elegant base to specialty cakes such as birthday and other party cakes. Making a cake stand to show off your baked goods takes little time and adds an extra personal touch to the presentation.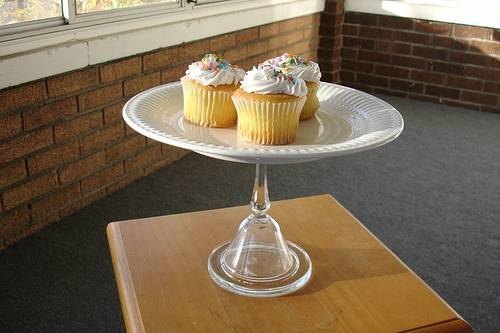 (http://www.flickr.com)
Things You'll Need
Decorative plate

Broad-based vase, wine glass or bowl
Glue made specifically for gluing glass
Step 1
Choose a plate with the desired look or pattern. Any plate can be used, but china plates or thinner plates with designs work best. A heavy thicker plate may not hold on the glue as well. Plates can be found in thrift stores in a variety of colors and designs. White plates also work well, depending on what kind of design is desired.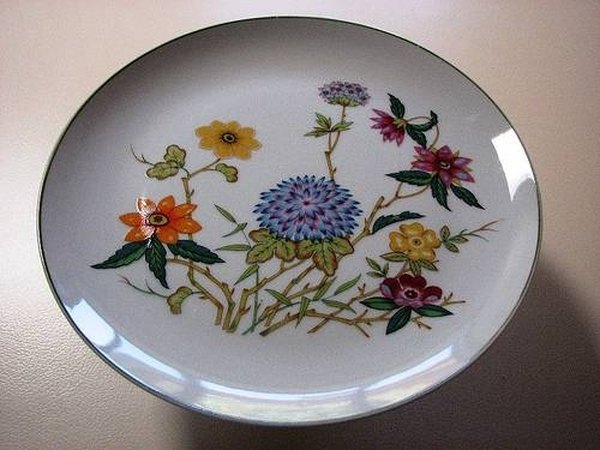 Step 2
Select a vase, wine glass or even a goblet. For example, an etched glass vase or a clear wineglass makes an attractive base. These will result in a pedestal or taller cake stand. If a shorter cake stand is preferred, use a dinnerware bowl for the base instead of glasses or a vase. Be sure that the chosen item has a wide bottom so that it supports the plate. The top of the any of these also needs to have a flat rim so that it stays flat on the table surface when the cake stand is finished.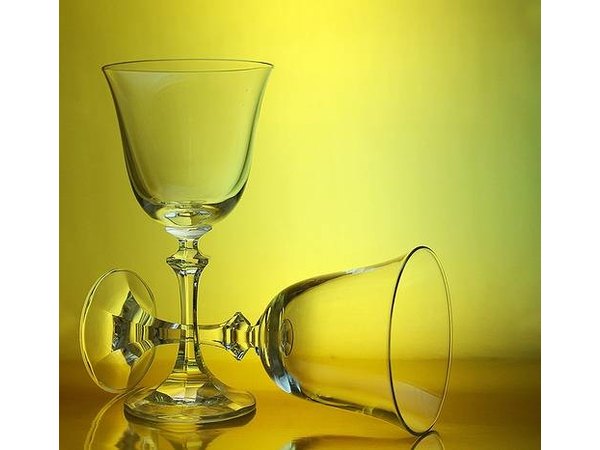 Step 3
Spread the glue on the bottom of the vase or wine glass. Also put some on the bottom of the plate, but only where the base item will come into contact. Press the two pieces together with the plate flat on the table and the base piece centered on the bottom of the plate. Allow to dry completely.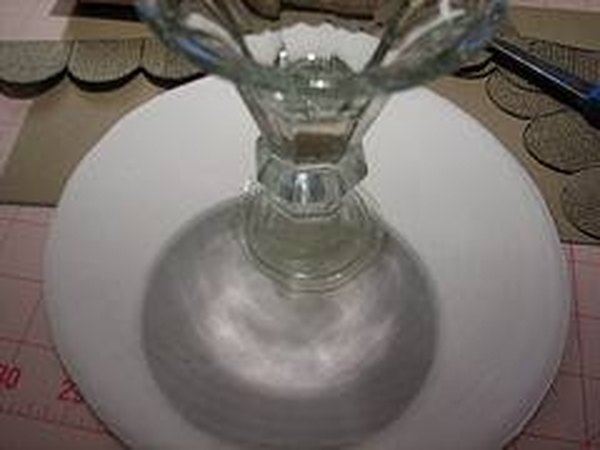 Step 4
Turn the newly made stand over and use to display the cake after the glue is dry.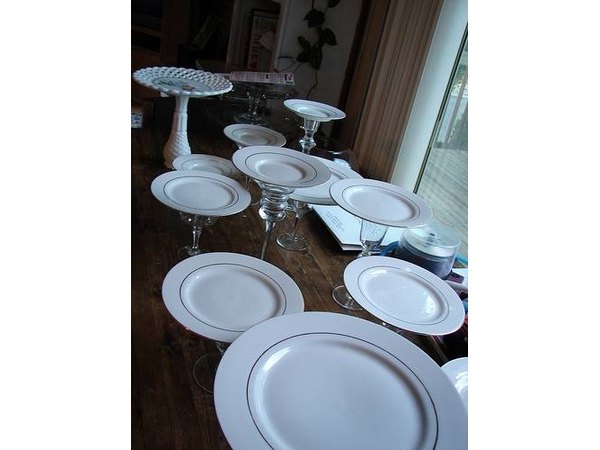 Tips & Warnings
Make a cupcake cake stand by gluing a teacup in the center of the plate. Arrange cupcakes around the teacup. Fill the teacup with sugared candied flowers or mints.
Wash homemade cake stands by hand, as the dishwasher could loosen the glue.
If using vintage dinnerware or china, check the value of the pieces before creating a cake stand with them.
Promoted By Zergnet