Savvy shoppers know how to wait for that sofa they want, as well as where and when to shop. You might be moving into a bigger space and need a new sofa that fits your budget, or you're not ready to spend a lot on a couch because you know it will take a beating with the kids in the house. Instead of worrying about your new couch getting smeared with peanut butter and jelly, opt for a cheap sofa instead. It doesn't mean you can't buy a quality piece, it just means you know how to shop for a deal.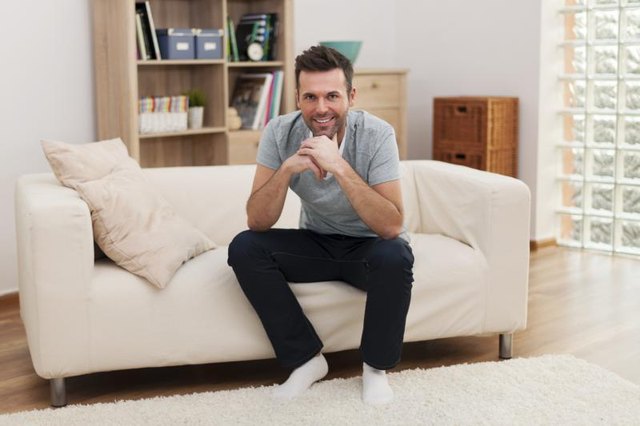 (gpointstudio/iStock/Getty Images)
Furniture manufacturers come out with new models and designs at least twice each year, just before spring and fall. Most of the time, department stores begin displaying the season's new furniture in February and August. While models don't change that much, what does change are the fabric choices and colors. The best time to shop for new sofas on the cheap is January and July. And if the department store has a discount outlet store for last year's models and beyond, shop there in January and July for even deeper discounts -- they need to make way for the batch of furniture coming in.
Mypurgatoryyears/iStock/Getty Images
Buy a floor model to get a super deal on a sofa. Department and furniture stores discount floor models -- especially in January and July -- that have seen little to no wear. Maybe there's a scratch on a wooden arm of a sofa, or maybe there's nothing wrong with it at all. Some people tilt their nose at buying floor models, but the savvy shopper knows that's where some of the best deals can be found.
KatarzynaBialasiewicz/iStock/Getty Images
Estate sales may sound like high-end places to buy things, but this couldn't be further from the truth. Estate sales are where those in the know go to buy vintage items on the cheap. When looking for upholstered sofas, tap your knuckles at various places -- on the back, the arms and sides -- to check for a solid frame. If necessary, upend the couch to examine its bottom. You can often get a quality piece of furniture -- worth reupholstering -- from an estate sale. It can last a long time, often far longer than a discount-store sofa that you have to put together following questionably written plans.
vicnt/iStock/Getty Images
Some people downsize their homes or buy new furniture, even when their old furniture is still just as good. They often let a consignment shop sell the used furnishings for a percentage of the sale. Sometimes you can make an offer to the shopkeeper, who will contact the owner of the sofa and get back to you with a yay or nay on a deal even lower than its sticker price. Avoid seedy-looking shops, and look for consignment stores that offer well-made furniture at different price ranges. When buying used, you want to ensure you're getting something clean, well-cared for and of sturdy quality.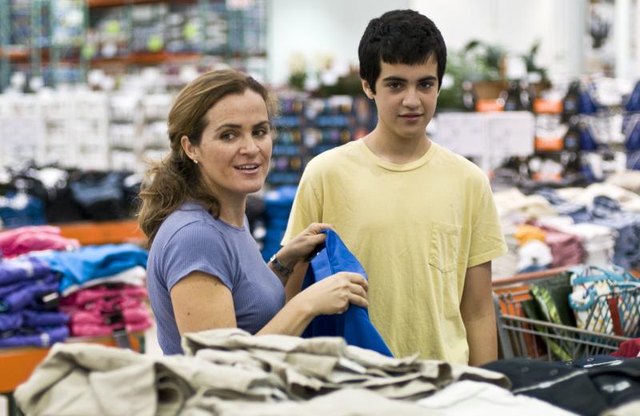 Juanmonino/iStock/Getty Images
Don't shop at no-name discount furniture stores that seem to advertise a going-out-of-business or clearance sale forever. Look for reputable dealers who have been in business for a while or with a name you recognize. Furnishings from the discounts stores won't last as long as a quality piece from an estate sale or consignment store, even brand new. Look out for the deals that offer zero percent down or a buy-now, pay-later scam, because in the end, that poorly made sofa won't be that cheap.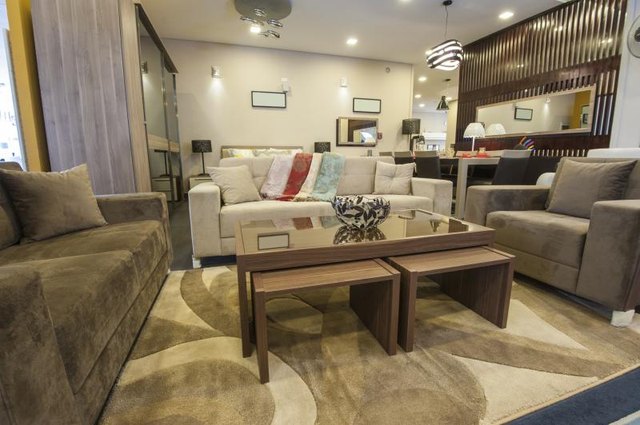 PaulVinten/iStock/Getty Images
Promoted By Zergnet