Caraway is a spice of Mediterranean origin, notable for its sharp smell and undertones of anise. Botanically speaking, it is closely related to the carrot as well as to dill, fennel and cumin. It's been used in Western cookery, particularly German and Scandinavian cuisines, since at least medieval times. Caraway seeds are usually used whole or lightly crushed and are best added near the end of a dish, otherwise they lose their potency.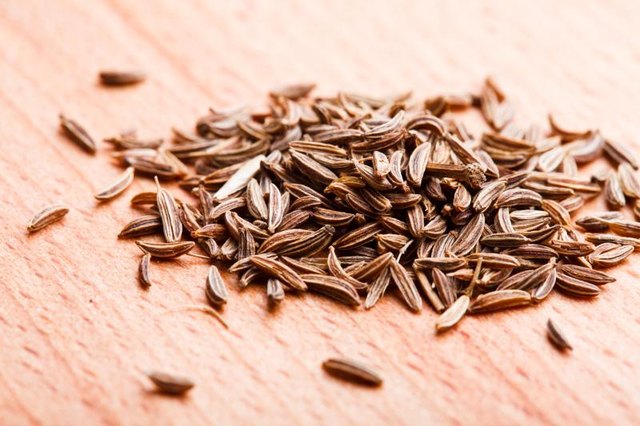 (Zoonar/O.Kovach/Zoonar/Getty Images)
Caraway's sharpness gives character to potato dishes that might otherwise be a bit on the bland side. Caraway seeds can be added to potato salad or sprinkled on roasted potatoes. They can be added to a potato soup or added to a hot skillet full of pan-fried potato slices.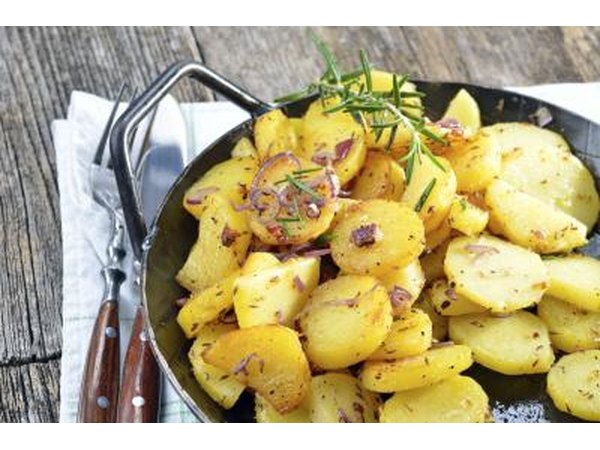 kabVisio/iStock/Getty Images
Caraway and cabbage are often paired together, where the pungency of caraway balances the sweetness of the cabbage. A teaspoon or so of caraway seeds can be added to any coleslaw recipe for a flavor boost. Caraway is also often added to sauerkraut recipes. Saute cabbage in butter and add caraway near the end for a simple side dish. Serve over egg noodles for a vegetarian main course.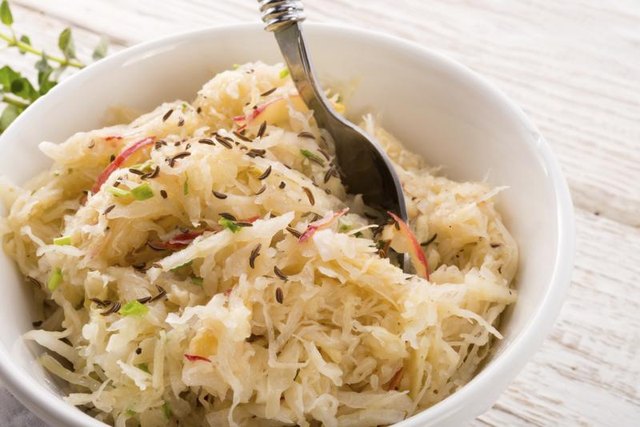 Dar1930/iStock/Getty Images
Rye bread owes much of its characteristic flavor to the aromatic qualities of caraway. If you don't like seeds in your bread, use ground caraway. The seed can also be used to flavor soda bread. Seed cake, a sweet bread featuring caraway, is a British teatime fixture.
vikif/iStock/Getty Images
Use whole or ground caraway seeds in spice rubs for briskets, pork roasts and roast chicken. It also pairs well with duck, goose, venison and other game.
CCat82/iStock/Getty Images
Cauliflower is a mild, bland vegetable that benefits from caraway's pungency; at the same time, the spice's sharp flavor helps cut through the occasional sulfurous quality of the vegetable. Toss steamed or roasted cauliflower florets with a bit of whole caraway seeds; roast the caraway seed first for extra flavor. Another option is to dress cooked cauliflower with a cheese sauce that has been spiked with a little caraway -- or simply use a flavored cheese such as havarti and mix caraway in the sauce.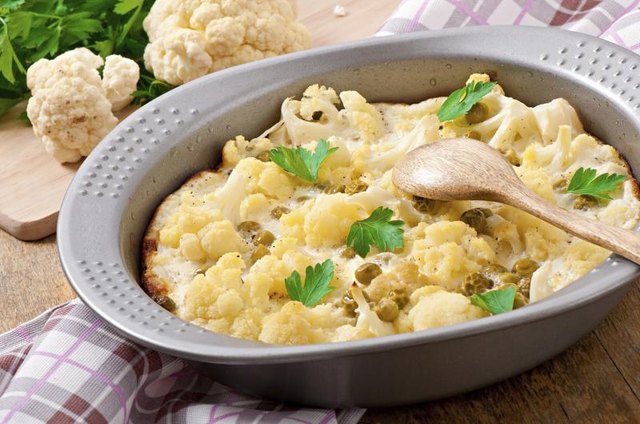 Elena_Danileiko/iStock/Getty Images
The Flavor Bible; Karen Page et. al.
Promoted By Zergnet