Scarves add a degree of style and fashion to any outfit, no matter how plain. Both men and women can wear scarves, and they are easily the choice fashion accessory for any person who wants to look suave elegant with minimal difficulty. Scarves are appropriate for all occasions and can easily be used to add color, warmth and style to any outfit.
Things You'll Need
A long, rectangular scarf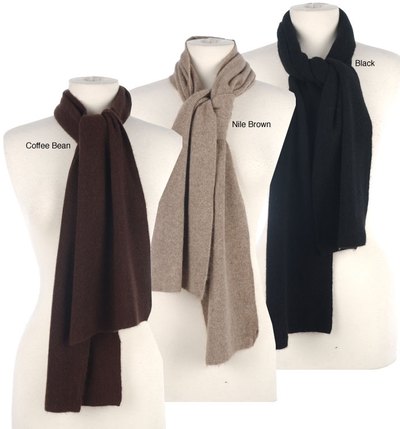 Step 1
Choose the right scarf.A scarf should have color, so it can add color, pizzaz and style to an outfit. If you only want one scarf, choose something that you can wear with many outfits. However, many scarves will allow you to wear them more frequently, especially if you have a variety of colors, cuts (square or rectangular), textures and fabrics.Things to consider: what's your favorite color? What goes best on you? What goes with the colors you wear most frequently? Do you want something with multiple colors or just one?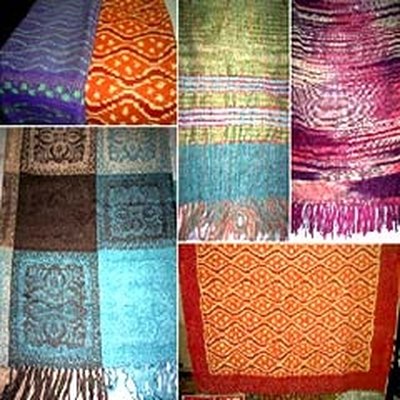 Step 2
Tie a Scarf Around Your Neck: The Square KnotSimply lay the scarf around your neck so it hangs down on either side in front of you. One side should be longer than the other. Take the longer side and cross it over the shorter and pull it up under the shorter side, through the hole made and pull down. Adjust the knot to your desired tightness and location – off to the side or in front of you. A variation of this style is to wrap the scarf all the way around your neck before tying it.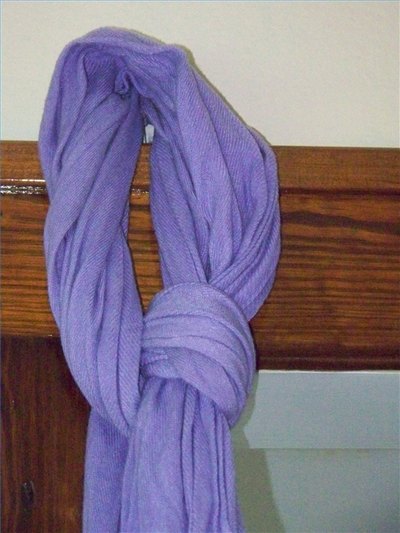 Step 3
Make a Double Flip with a ScarfThe Double Flip: Again, lay the scarf around your neck so it hangs down on either side of your shoulders in front of you, with one end longer than the other. Wrap the longer side around your neck and let both sides hang down. A variation of this style is to only bring one side forward, and let the other end hang down your back.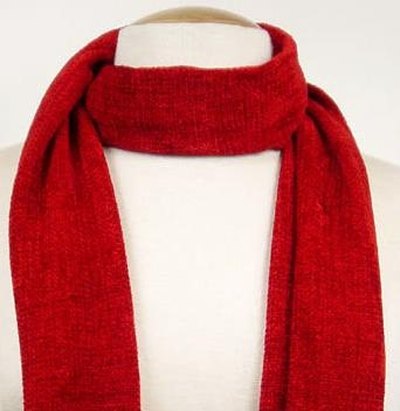 Step 4
Create an Italian Loop.Fold your rectangular scarf in half and wrap it once around your neck so the ends are one side and the loop on the other. Pull the two ends through the loop, pull and let it hang.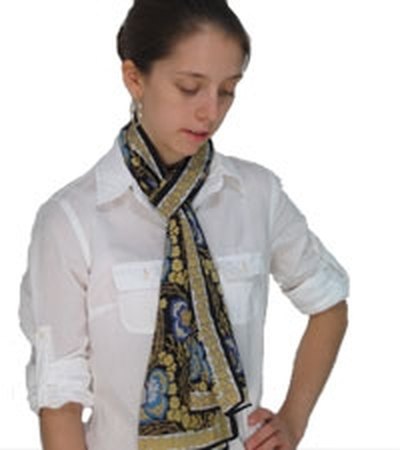 Step 5
Wrap the scarf around your waste to create a belt. Wearing a scarf as a belt is best on women. In a dress, pants, or a long shirt that needs a little something, a scarf can be just the thing. Side-Knotted Belt: Wrap the rectangular scarf around your waist and tie it at the side using the knot from the square not. Let the ends hang.Traditional Belt: Thread the scarf through the belt loops of your pants, starting at the back so it can be tied at the back. If you start at the front, weave it through twice to tie at the back or the hips.