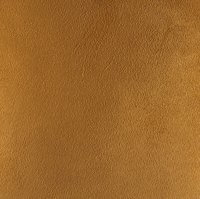 Sticky glue is one of the worst substances to get on a garment. This applies to any garment no matter what kind of material the garment contains, but the nap on suede leather makes it especially delicate to clean. Not knowing how to properly clean sticky glue off of suede leather after a mishap makes the situation extra stressful. With the proper technique, patience and effort, you can remove the glue from suede as if it was never there.
Things You'll Need
Butter knife
Water
Thin cloth
Suede cleaning product
Nail file
Suede brush
Position a butter knife under the glue. Pinch the glue between your finger and the knife and scrape the knife upward to remove as much of the top layer of glue as you can. The top layer of the glue is wet and is easier to remove than dried glue.
Apply just enough water to the area to moisten the dried glue. Since the top layer of glue was sticky, the remaining glue should not be too dry. Adding water to the area dilutes the glue, but water can ruin suede so only add a little bit at a time.
Pinch the glue with your fingers using a thin cloth. Pull the glue upward to remove it from the suede. Do this until the glue is gone or dried. Keep adding water as needed to dilute the glue or until the glue is completely dry and no longer responds to water.
Let the suede dry. Apply a specialized suede cleaning product to the stained area and use as directed on the label. Rub the suede with a nail file to sand any remaining glue off. Take your time and look carefully for affected grains of suede. Brush off the suede to remove the sanded down glue particles. Brush the suede with a suede brush to restore the nap.