"I came in and helped give the room a whole new, vibrant look, and we just did a few small things in this space."

— Evelyn Benatar, New York interior designer
Sometimes it's the little things that matter most -- especially when it comes to decorating and updating your home.
Even in a large renovation, it's often the small finishing touches that make all the difference, and it's the accessories that can be changed easily to fit with the trends. So why not skip the major projects and see if a few inexpensive changes can energize and modernize your space? The biggest tricks of the trade might actually entail the smallest of steps. All you might need is a free day and a few dollars to make major things happen in your home.
Think Small
While New York interior designer Evelyn Benatar is most known for her major design overhauls, she says one of her most memorable projects was one that employed small changes to make big results. The client was a teacher, a single woman in her 40's who lived alone in an urban apartment. She loved her space but needed a change of scenery.
"She had grown tired of the way she was living in her living room," said Benatar, who has been featured in numerous interior design publications.
The client had bought a new sofa but contacted Benatar when she realized the room still needed something -- she just wasn't sure what. And in this case of uncertainty, it's best to start small.
"I came in and helped give the room a whole new, vibrant look, and we just did a few small things in this space," Benatar said.
Start With Art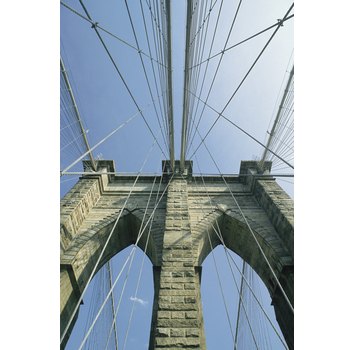 Most people don't have an extensive enough collection of fine art to rotate it, and that's one reason many designers will tell you photography is taking the place of paintings in the home.
You can incorporate your own, original photos in your home's decor, and to make that easier, a number of companies can blow up images and print them on canvas for a fraction of what it might cost to buy an original oil or acrylic.
Benatar, for example, has been including some of her son's photography in her interior designs. He photographed the intricate architecture of some historic buildings in New York City, and Benatar blew them up huge and applied a plexiglass coating to protect them.
Ashley Thompson, a designer at Raleigh, North Carolina-based Design Lines, says she's been taking advantage of sending off images to companies like York Photo and Shutterfly, who can print on canvas and ship the finished product within days.
"You can really make a great conversation piece by doing it that way," she said. "You can use any photo you want and even blow it up and split it into four canvases to hang together. The split image is really popular right now."
Turn on the Light
Whether the focus is a dining room chandelier or living room lamps, changing out light fixtures -- or even just the shades -- can put the room in a whole new light.
"The 100 percent easiest change to make in the dining room is in the light fixture," Thompson said, adding that the chandelier is a piece with which someone can "step out of their comfort zone." She says an inexpensive but elegant option is a chandelier with clear, crystal-like glass beads.
"Wrought iron is popular, but not the thick wrought iron," she said. "Or you could keep it simple with clean lines."
Thompson says a lot of people are chucking their traditionally shaped, pleated, ivory-colored lampshades and opting for white round or rectangular shades. "They go with everything and really update a colored, ceramic lamp," she said. "And that's an easy find at any local lighting store."
She says another way to "add some wow" to a lamp is to buy trim from a fabric store and glue it around the top and bottom of the shade.
"You can also change out the finial," she said. "That's the top part of the lamp."
Get Creative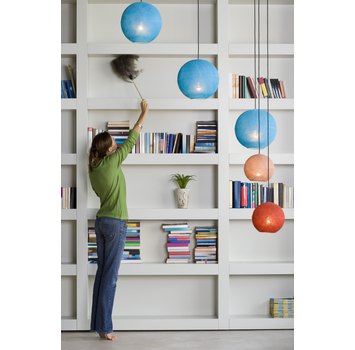 Some obvious changes you can make in a space include buying new pillows or rugs. Changing the sofa slipcover or adding a throw can also bring big results.
But home improvement doesn't require a trip to the store.
Benatar says making over a bookshelf can completely transform a space and bring a different energy.
"Redoing the bookcase is huge," she said. "You can bring in other accessories from other rooms in the bookcase or add flowers." Other ideas include spray painting a shelf or adding color to just the back of the shelf. People are also keeping fewer books and more decorative items or mementos on shelves for a more modern and stylish atmosphere, says Benatar.
Benatar also says metalware or your grandmother's good china can act as good decorations, whether hung or displayed on racks.
When it comes to the kitchen, simply clearing appliances off the counters and adding flowers can transform a space.
"When you don't even see the appliances, when they are hidden behind doors, that's a simple but daring look," said Pam Meyer, a designer for more than 20 years and president of the Los Angeles chapter of the American Society of Interior Designers.
"It's very contemporary, and it would be good for a smaller home or a townhouse. It would allow you to spend time in or work in the kitchen without it seeming like a kitchen."
Meyer says an easy, creative update for the bathroom could involve replacing shower curtain rings with decorative bows. You can also make a new shower curtain out of the fabric of your choice as long as it's waterproof -- and if it's not, you can always waterproof a fabric by getting it treated or laminated.
Thompson suggests elongating a shower curtain by sewing a 12-to-18-inch band of fabric -- either a pattern or solid -- along the bottom of it.
"We did a black band on a solid white curtain and had the middle of the curtain monogrammed in black, and it looks amazing," said Thompson. "And it was a really cheap and easy change."
Photo Credit Getty Images Comstock/Comstock/Getty Images Jupiterimages/Creatas/Getty Images Jupiterimages/Polka Dot/Getty Images
Promoted By Zergnet