Preservatives are chemicals added to pharmaceutical, hygiene and food products to prevent and delay their decomposition. Fruit preservatives are commonly used in juices, jellies, canned fruit and dried fruit.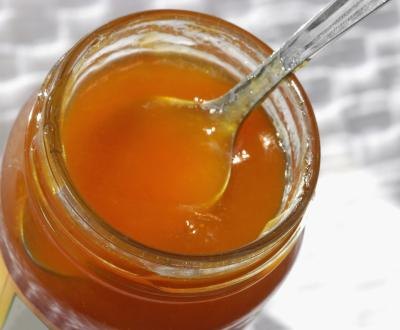 (Medioimages/Photodisc/Photodisc/Getty Images)
Ascorbic acid, or Vitamin C, is used to preserve the color of a fruit drink by increasing the vitamin C content, which interacts with the unwanted oxygen and improves coloration.
Stockbyte/Stockbyte/Getty Images
Carrageenan, which is derived from seaweed, is a preservative that is used as a stabilizing agent for fruit jelly.
zeleno/iStock/Getty Images
Found as a naturally occurring ingredient in fruit, citric acid, or sodium citrate, is a preservative used in fruit drinks.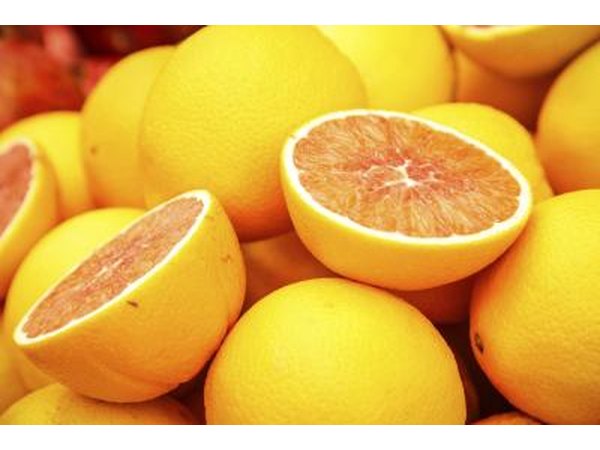 Ben Kayam/iStock/Getty Images
EDTA, a preserving agent, is used in processed fruits to reduce the amount of metal contamination from food-manufacturing machines.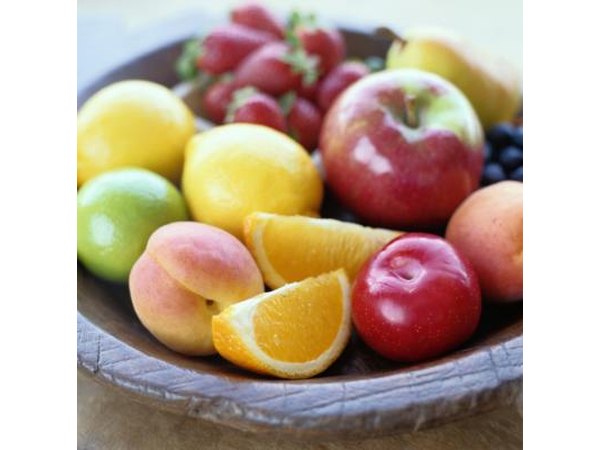 Ryan McVay/Photodisc/Getty Images
Used to preserve fruit juice, sodium benzoate, or benzoic acid, has been used for the last 100 years to prevent microorganisms from growing in acidic fruits.
Jupiterimages/Creatas/Getty Images
Sorbic acid, or potassium sorbate, is used to prevent mold from forming in dry fruits and jelly.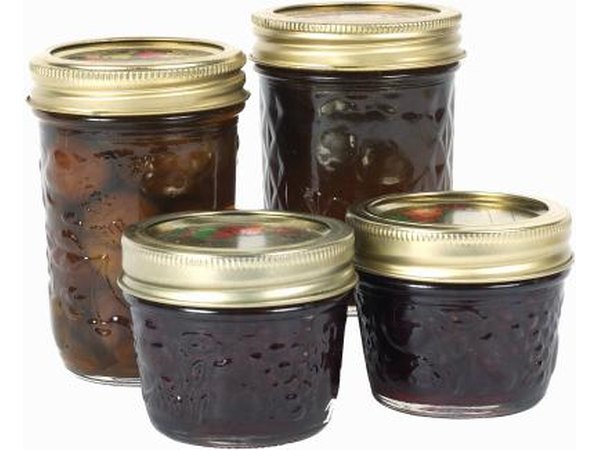 Zedcor Wholly Owned/PhotoObjects.net/Getty Images
Promoted By Zergnet