If a person has issues with fluid building up in his middle ear, he could experience recurring ear infections. One treatment method for dealing with this is surgically implanting tubes inside the ears. After this procedure, the patient could experience fluid drainage from the ears.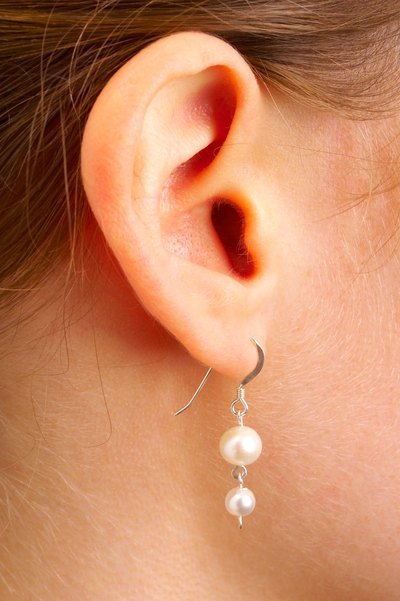 Ear Tubes
Ear tubes, also known as pressure equalizing tubes or PE tubes, are tiny, hollow tubes constructed of a soft material. A surgeon places them in a person's ears during outpatient surgery. The tubes are designed to help fluid drain out of a person's middle ear and down his throat. This prevents fluid from building up within the middle ear, which can prevent infection and allow a person to hear more normally, according to Cincinnati Children's Hospital.
Normal Drainage
After tubes have been surgically implanted, it is normal for a person to experience some drainage from the ear. The draining liquid should be clear or reddish, possibly containing a very small amount of blood. Keep the ear clean and over the next few days following the surgery, the fluid should contain less blood. The amount of fluid draining from the ear should decrease and stop soon after surgery, according to Alaska Native Medical Center.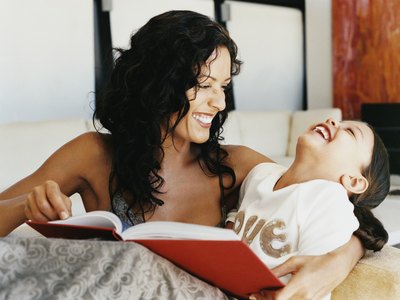 Complications
Occasionally, a person will contract an ear infection even after tubes have been implanted in his ears. If this happens, he will experience drainage from the ears. This can happen long after normal drainage has stopped. An ear infection can cause drainage in a variety of colors, including pink, brown, orange, yellow or green. The drainage can also be clear or bloody. The fluid could also be foul-smelling.
Treatment
An ear infection can be treated with a course of antibiotics. It is important to take the entire course of antibiotics, even if symptoms, such as drainage from the ear, clear up after a few days. Ear drops are also available to treat an ear infection. They can contain antibiotics or a dilute acid solution to help clear infection from the ear, according to the National Institutes of Health.
Considerations
The ear drops prescribed to treat drainage from the ears after tubes have been implanted can be painful. Some people experience a stinging or burning sensation inside the ear after the drops are administered. Warming the ear drops to room temperature before using them can help. If the drops still cause pain, contact a doctor.