Color and style may spark initial interest in enameled cast-iron cookware or stoneware, but the advantages extend far beyond aesthetics. Both stoneware and enameled cast iron are available in a variety of hues and shapes, but they have a number of differences as well.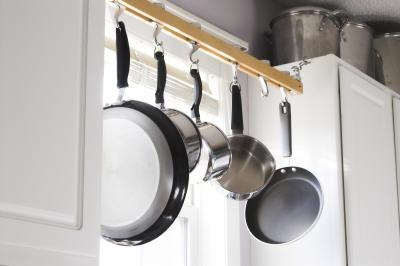 (Robert Byron/iStock/Getty Images)
Enameled cast-iron cookware consists of a cast-iron core surrounded by porcelain enamel. This combination produces a durable piece of cookware that can be used on the stove or in the oven. The colors are often vivid and the surface can be cleaned easily. Enameled cast-iron cookware heats evenly, conducts heat well, and can be cleaned in the dishwasher.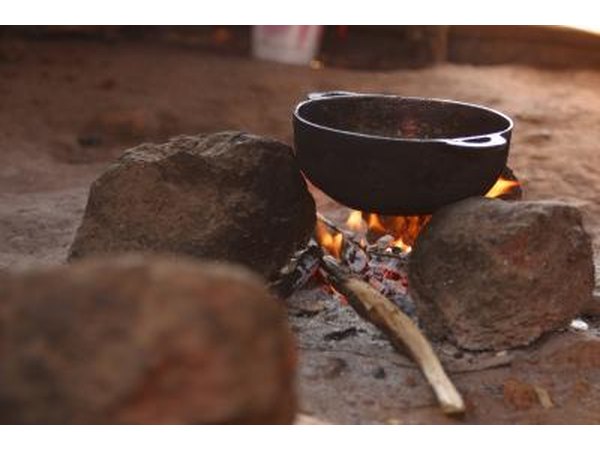 Jupiterimages/Photos.com/Getty Images
Stoneware is made of clay fired at very high temperatures. While earthenware is commonly used for dishes, canisters and other items, stoneware is made to be heat-tolerant. Stoneware is a stronger and harder clay. When unglazed, stoneware will be a buff or terra cotta hue with a rough texture. It is oven-safe, but cannot be used on the stove top.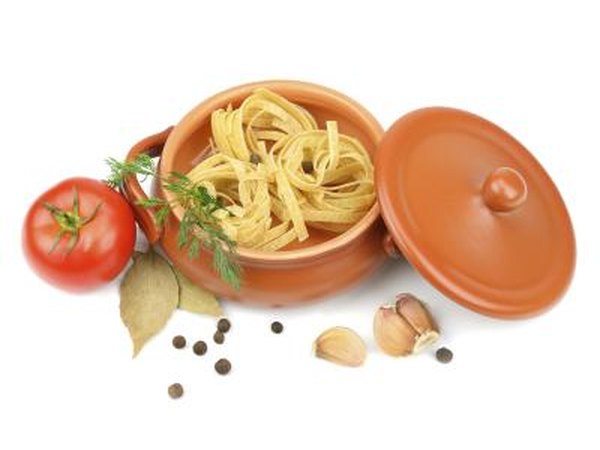 AlinaMD/iStock/Getty Images
Both stoneware and enameled cast-iron cookware work well in the oven, providing even heating when baking treats and casseroles. Either can also be used to serve at the table, providing a colorful presentation for a family meal. Stoneware is more tolerant of high oven temperatures. You should use enameled cast iron at temperatures less than 475 degrees F and keep heat on the stove to low or medium.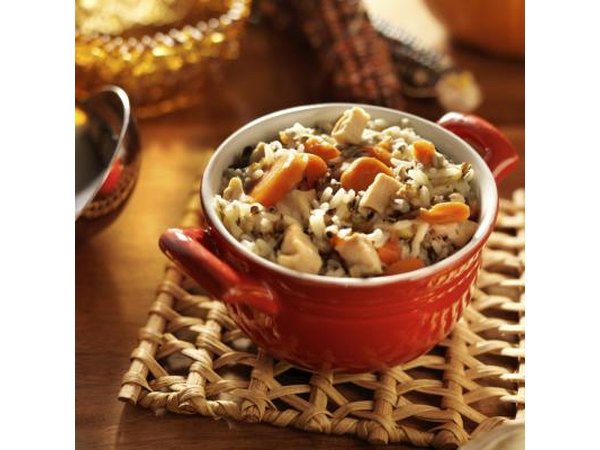 rez-art/iStock/Getty Images
You may want to include both types of cookware in your kitchen. Consider stoneware for classic baking pans in a 9-by-9-inch or 9-by-11-inch size. Stoneware pans are also a suitable choice for pies. Dutch ovens and skillets work best in enameled cast iron, allowing you to start a stew, cassoulet or frittata on the stove, then finish it in the oven.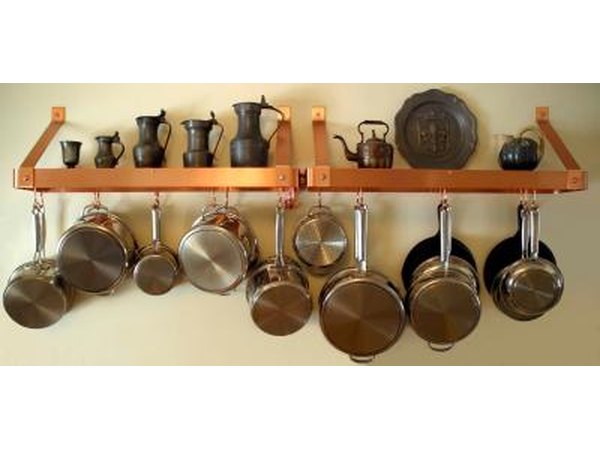 Madeleine Openshaw/iStock/Getty Images
Enameled cast-iron cookware can chip if dropped or handled roughly. You will need to use plastic or silicone utensils with this cookware and avoid metal scouring pads. Stoneware is also very durable, but chipping is common. If dropped, stoneware is apt to break. Glazed stoneware can be washed normally, but unglazed stoneware, like baking stones, should be kept dry.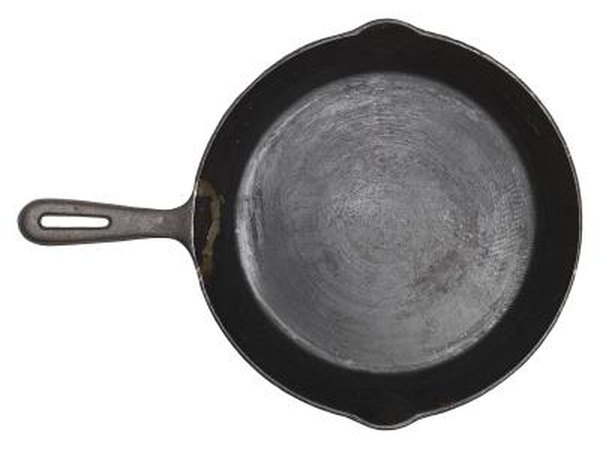 Hemera Technologies/PhotoObjects.net/Getty Images
Promoted By Zergnet