Yogurt is considered one of the healthiest foods in the world. Today, there are numerous types of yogurt from which to choose. While most have the live active cultures that make yogurt so healthy, it is still difficult at times to know exactly what you are buying. Knowing the general types of basic yogurts and reading the labels can help you make the right choice based on your preferences.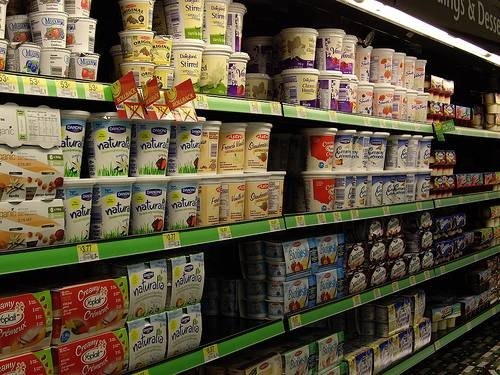 (http://www.flickr.com)
According to "The Nibble" magazine's yogurt glossary, Greek yogurt is strained three times. Straining removes the moisture to leave a thicker yogurt, with a consistency close to that of sour cream. Greek yogurt is made from the milk of cows, sheep or goats. Greek yogurt is called Greek because the original thicker yogurts were made in Greece. It is sweeter than American and European yogurts.
Frozen yogurt is frequently chosen by dieters as a healthier alternative to ice cream. It is available in soft- and hard-serve types. However, some have the same amount of fat and sugar as ice cream, according to "The Nibble" magazine. Frozen yogurts are not subject to FDA standards as refrigerated yogurts are. There are no live, active cultures in some frozen yogurts. The official site of The National Yogurt Association (AboutYogurt.com) states that the yogurt in some frozen yogurts has been heat-treated during processing. This kills the active cultures. Frozen yogurts that still have the live cultures will have a NYA Live & Active Cultures seal on the label. Reading labels on the frozen yogurt is the best way to know if a particular brand is healthy.
Custard yogurts generally are the ones that come with fruit already mixed in the yogurt cup. They are also known as French- or Swiss-style yogurts. Yogurt in its purest form has a thin and silky texture--except for the Greek kind. Custard yogurts have additives in them that are labeled as natural, but this does not mean they are naturally in the yogurt. Yogurts that have been thickened into a pudding or custard form and have added flavorings and fruit were created in order to better market yogurt to the general public.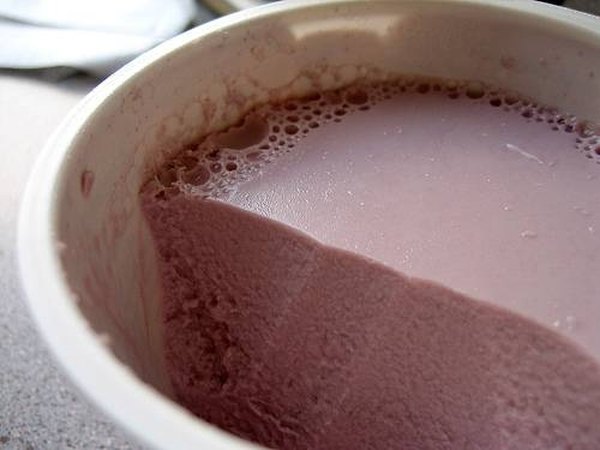 Liquid yogurt is a type of yogurt that is a beverage. Commonly known as smoothies, it is almost the consistency of a milkshake. The liquid yogurt contains the health benefits of fiber and any vitamins the fruit contains. The yogurt contains calcium and beneficial bacterial from the live cultures in the yogurt. They are available in most grocery stores among the other types of yogurts. In addition, they can easily be made at home in a blender or food processor with plain yogurt and the desired fruit.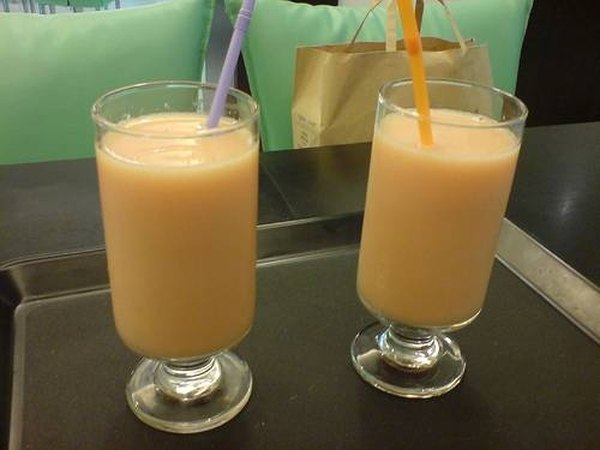 According to "The Nibble" magazine's yogurt glossary, most yogurts are processed or cooked in individual cups. The magazine further states that European yogurts are instead cooked in large vats. During cooking the curds are added and stirred in these large pots. The result is a much creamier yogurt.
Plain yogurt is made from the milk of sheep, goats or cows. The milk is one of three kinds; 2 percent low-fat milk, whole milk or fat-free milk. Fat and calories in this kind of yogurt depend on what kind of milk is used. There aren't any additional flavorings added, so plain yogurt is what original yogurt actually tastes like.
Promoted By Zergnet