Being able to see clearly through your car's windshield and windows without smudges, smears or other distractions is of utmost importance when driving. Using an auto glass cleaner instead of a household glass cleaner will insure that your car's windows and windshield are not only clean, but streak free. It is super easy to make your own homemade auto glass cleaner using a few household items. This glass cleaner is fast-drying and will make your car's windows sparkle.
Things You'll Need
1 cup distilled water

2 tablespoons distilled white vinegar

1 cup isopropyl alcohol

Plastic spray bottle
Step 1: Add water to the spray bottle.
Step 2: Add the isopropyl alcohol.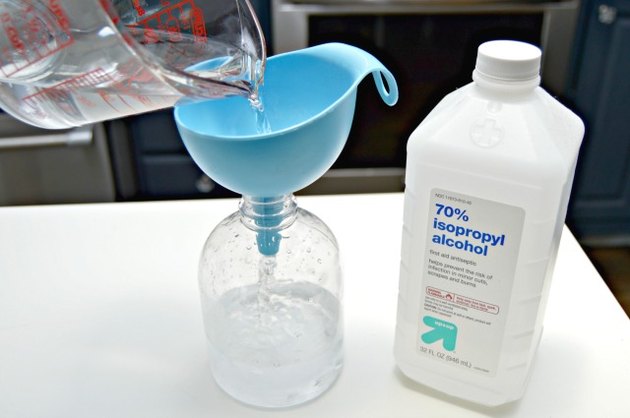 Step 3: Add the vinegar.
Step 4: Shake well.
Tip
Shake mixture well before each use. Liquids will separate after sitting for a time.
Cleaning Your Car Windshield and Windows
Step 1: Spray the windshield and windows.
Step 2: Wipe clean with a microfiber cloth.
A microfiber cloth will not only help shine your windows, but will also leave them lint and streak free. It will remove dirt, grime and even bugs with ease.