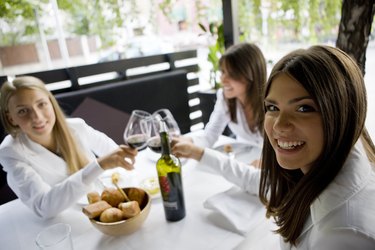 Whether organizing a bridal shower, a bachelorette party or a simple get-together with girlfriends, add party games to your checklist. Games can break the ice and set the tone for the event. You can modify and personalize games to fit the occasion and the guests' relationships with each other.
Ice Breaker
Instruct all party guests to take a seat to play My Name Is. Start at one end of the room. Ask the first guest to state her name and something she likes that begins with the same first letter of her name. She will say something like "My name is Crystal and I like cookies." The next person in line will say, "My name is Jen and I like jewelry, and she is Crystal who likes cookies." The third guest will have to make her own statement followed by the ones who preceded her. As the game progresses, the answers get funnier as players attempt to recall everyone's original statement.
Shower Games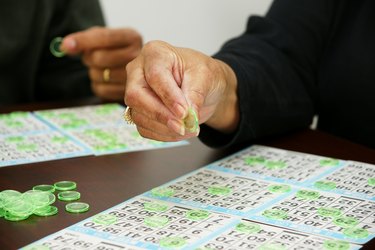 Play Purse Bingo at occasions such as bridal showers or in-home sales parties. Give out blank bingo cards and instruct players to fill in the cards with items they have in their purse. Ask the bride-to-be or party hostess to hold up items from her purse. Players mark off the boxes that have that item until someone achieves bingo.
Play a different kind of purse game if bingo is not to your liking. Create a list of both common and off-beat purse contents. Call out the item names and award a prize to the first person to produce said item, or award points for each item and give a prize to the highest scorer.
Intimate Gatherings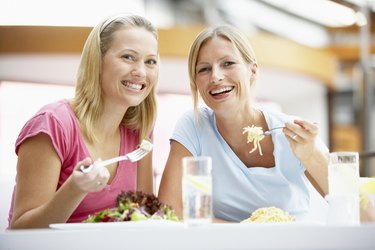 Try a game that shows how well your girlfriends know each other. Make up a list of questions such as "What is my favorite place to shop?" "Who is my office crush?" and "Where is my dream wedding location?" Base the questions on things you know about your guests; if this is a gathering of close girlfriends, you will know enough about them to come up with plenty of suitable questions. Break up into teams of two players. Assign each team member as either "A" or "B". Read the questions. Instruct "A" members to answer the question and "B" members to predict their partner's answer. Reveal the answers. The team with the most matches wins, but the fun is in the conversation prompted by the answers.
Considerations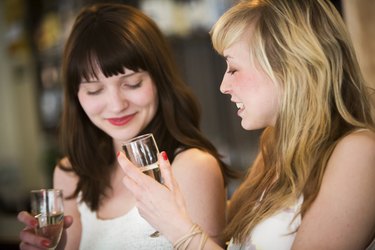 Plan games that are ice breakers for occasions where people will be meeting each other for the first time. Don't play games geared to divulge intimate secrets when the goal is a light mood with airy conversation and laughter. Save intimate and risqué games for affairs where guests know each other well enough to feel comfortable discussing personal thoughts.