Preparing your lawn for winter dormancy and spring rebirth is a simple but necessary process that shouldn't ever be skipped. Cutting down the height of the lawn plays a key role, as does overwinter fertilization and moisture management. Proper annual maintenance preserves the health of an established lawn and sets the lawn up for optimal performance during all seasons.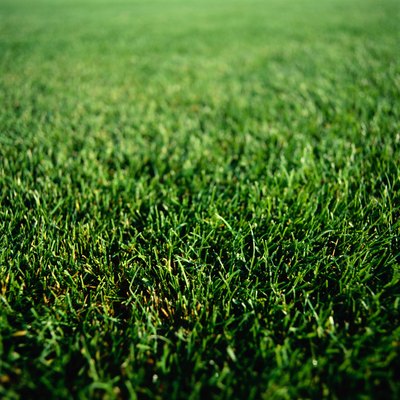 Lower Mower Blade Height
Begin lowering the height of your mower blade by 1/3 inch during each mowing session, beginning in the early fall, until you reach a cropped blade length that makes the lawn look almost completely shorn. Using a clean, sharp mower blade will help you to achieve this. Cutting down the lawn in phases greatly reduces the stress on the roots. The blades capture light and convert that light to nutrients for the lawn. Cutting too deeply in one session is always a bad idea for lawn health and can lead to thatch damage and death of the lawn in spots. Your goal is to begin the winter with no fresh green shoots that might invite disease over the winter.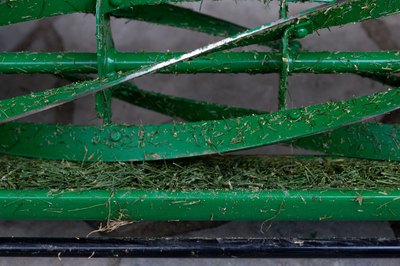 Prepare for Spring Growth
In preparation for new growth in spring and to deliver nutrients to the roots for winter, apply a last dose of lawn fertilizer in the late fall before repeated and regular frosts. These nutrients will be stored over winter and used in spring to speed lush growth. Aerate your lawn with a plug aerator tool or remove excess thatch with a dethatching rake before the first freeze. These two steps in addition to the shearing will ensure a beautifully lush lawn come spring.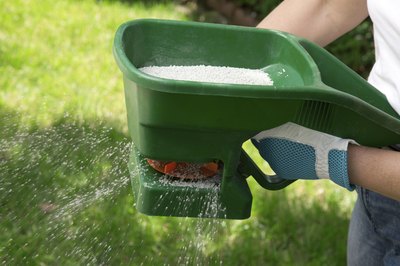 For Temperate and Tropical Climes
When winter in your region is more like a crisp day as opposed to a frozen one, winter lawn maintenance is not as drastic, but has some of the same elements. You want to aerate or dethatch the lawn in the fall and continue to fertilize and water regularly, adjusting for seasonal rainfall as needed. Shearing down the lawn in these climates is not required as there is limited threat of disease from winter weather conditions, and the dethatching process will remove dead grass.