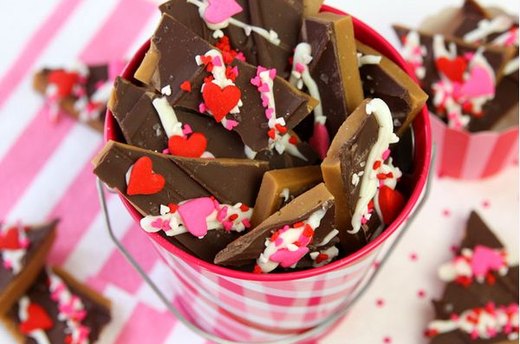 This Valentine's Day spread the spirit of love with homemade goodies. From sea salt toffee to sweet truffles, these delicious treats will delight everyone in your life. Whether you plan on spending February 14th with family, friends, or someone special, sharing a decadent dessert or even creating something together will make the day memorable. Or if you prefer the element of surprise, make these recipes ahead of time for a thoughtful and tasty gift.
Strawberry and Cream Mini-Poptarts
Begin Valentine's Day with delicious homemade poptarts to fit the occasion. These breakfast treats are kid-friendly, easy to make, and only require three ingredients, so even the littlest chefs can help with the preparation.
Chocolate Turtles
Even though these tasty bites look extraordinary, making them does not involve an extraordinary amount of work. In under an hour you can create a decadent gift for your valentine, friends, or family members that's made with love and chocolate – who could say no to that?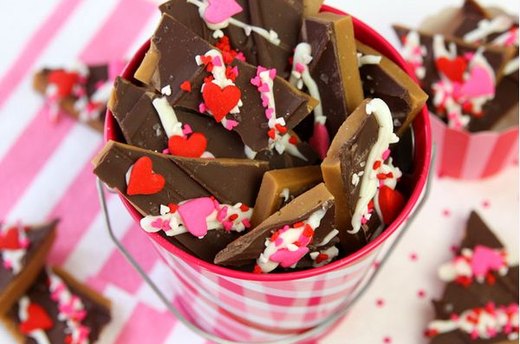 Homemade Toffee
The sea salt in this toffee adds a touch of savory that stands out from typical too-sweet Valentine candy. Plus, adorable sprinkles and drizzled white chocolate make it eye-catching -- perfect for a beautiful gift or a festive addition to the party dessert table.
Truffles
This year, skip buying the generic box of chocolates in favor of a more personalized selection. These truffles can be customized for the receiver because the ingredients are up to you. Add in nuts, dried fruit, or flavored syrup for a one-of-a-kind treat.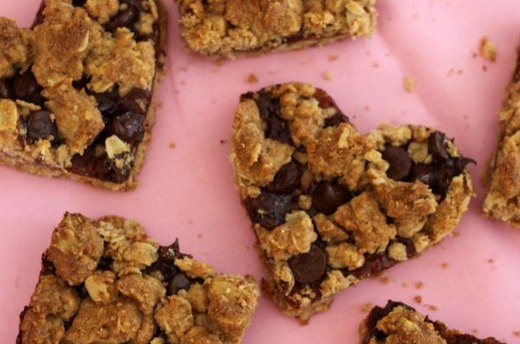 Strawberry and Chocolate Oat Cookies
Looking for a healthy alternative that still satisfies your sweet tooth? Well, look no further. These cookies are low in sugar, and made with wholesome oats and whole wheat flour for a natural energy boost without the crash later. Perfect for packing in your child's lunchbox.
Beautiful Packaging Ideas
Now that you've mastered making delectable Valentine's Day treats, spread the love by sharing your creations. Present them to your sweetie or as hostess gifts in pretty homemade packages. Using a few supplies, you can make a box that doubles as a decoration and can be used again and again.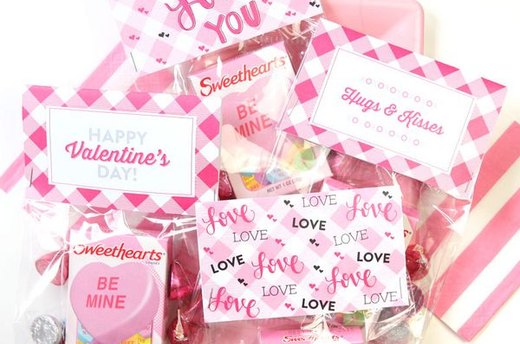 Treat Bags
If you're crunched for time or prefer to stay out of the kitchen, you can still create a charming homemade Valentine's Day gift with these treat bags. Using store-bought candy and pre-made printable patterns saves you time and makes these bags a low maintenance craft. No clean up necessary!