Overview
Step 1
It can be the time of year when holiday pressure looms but the stress of preparing the perfect Thanksgiving meal doesn't have to disturb those favorite family moments. Instead, get the family involved, stress less and put some planning into your dinner prep for a holiday to remember.
Plan Your Menu Early
Step 1
Think ahead and plan the menu early to allow for a smooth and successful result. Determine the main entree -- chicken, turkey or goose? Think about soup, salad, sides, nuts, desserts and even refreshments. "Once you've planned your menu, you can pull out your recipes and check your cabinets to see what you have in stock and what you'll need to buy,"said chef Jennifer Hill Booker, author of "Our Resident Gourmet."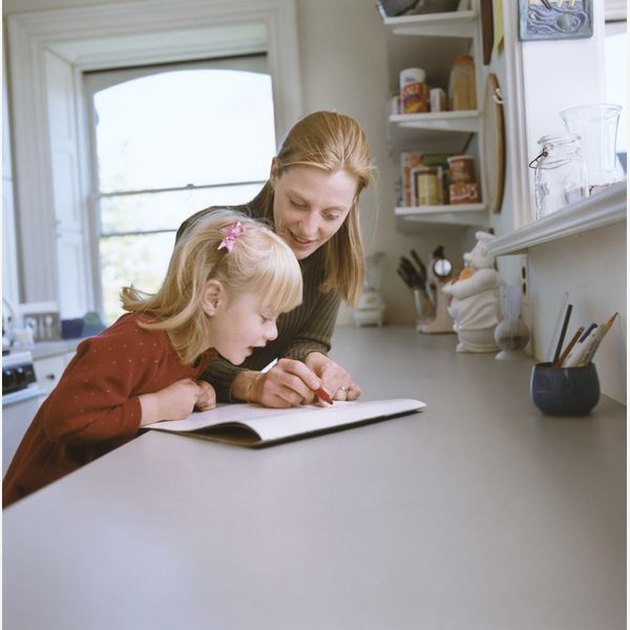 Shop Now
Step 1
Take advantage of those pre-holiday sales and stock up on the non-perishables well before the holiday week. "When I shop I keep like items together in my shopping cart so that they are together during checkout and get bagged together as well," Booker said. "Once you get your groceries home, leave them bagged and set them aside. All you have left to buy are perishable items a week before."
Cook Now, Relax Later
Step 1
Get a jump start on the tall task of cooking by deciding on dishes that can be cooked ahead of time and stored in the freezer until Thanksgiving eve. From cornbread for stuffing to cranberry relish, collard greens and sweet potato pies, cook and store as many of the items on your menu as possible. "This will definitely save you time and make cooking your holiday meal more relaxed," Booker said.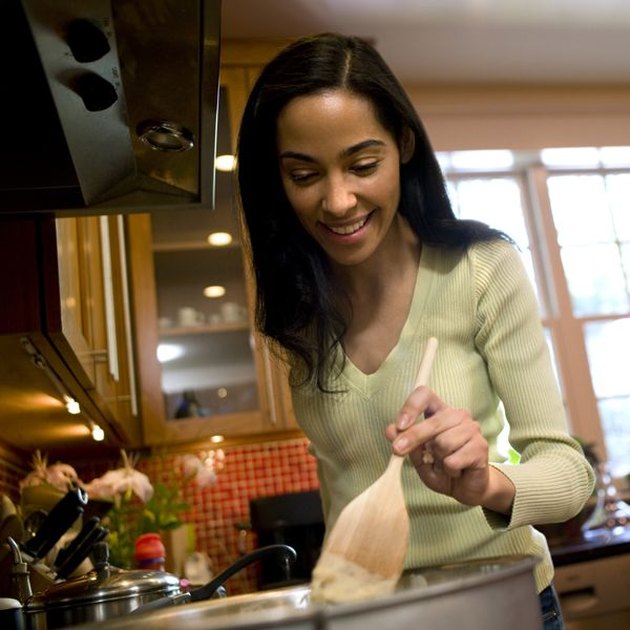 Pre-Packaged Alternatives
Step 1
Prepared staples can save time and money. GFS Marketplace food expert Theresa Cheyne advised that not everything has to be made from scratch. "Prepared turkey gravy keeps warm in the crock pot, and a premade sweet potato souffle is delicious," she said. "Transfer to your own serving dish and your guests will never know it wasn't your own recipe."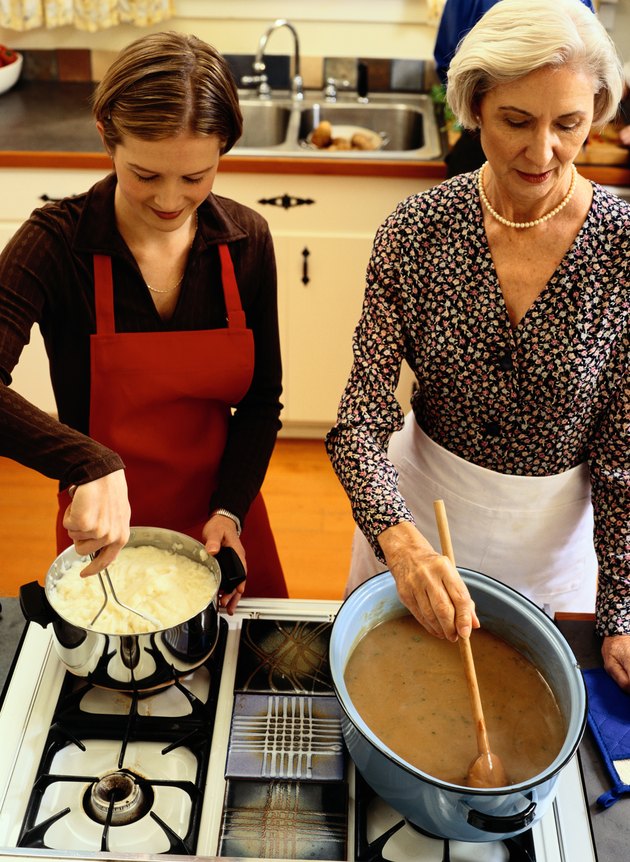 Spruce Up the Staples
Step 1
Erika Monroe-Williams, founder of the website Hopeless Housewife, suggested sticking to the simple classics if this is your first or second attempt at preparing a Thanksgiving feast. But there is always a need for that one "wow" dish, she said. "Think outside of the box and try a new twist on an old classic, like adding a little chipotle to the sweet potatoes for a smoky flavor," she suggested. "Guests will remember that dish."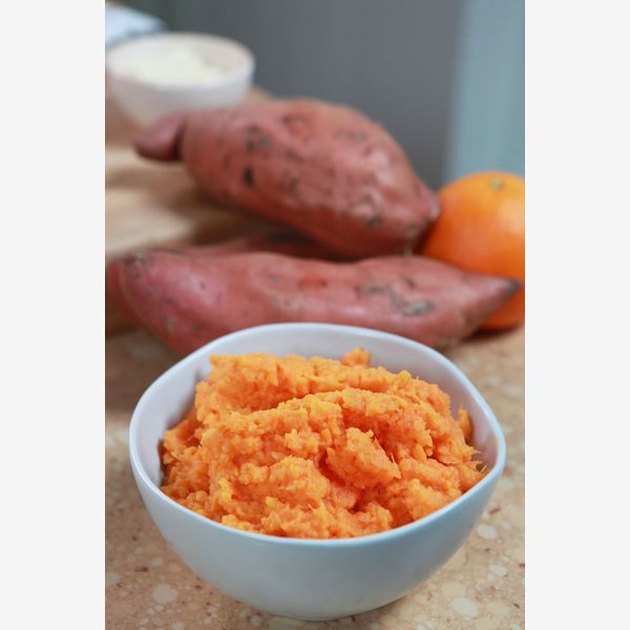 Prepare the Decor
Step 1
Now that you're on task to pull off a tasteful Thanksgiving meal, put some thought into the decor. Pull out the tablecloths, place mats and napkins. Roll silverware ahead of time and wash dishes, flatware and stemware you will need. "Doing this now will guarantee you the table of your dreams without the usual holiday stress," Booker said.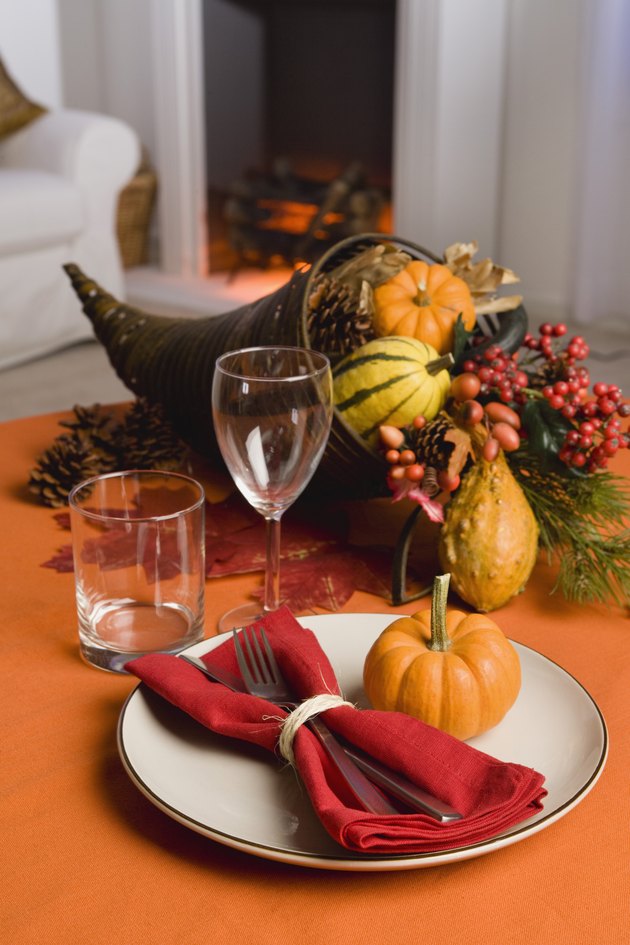 Get Creative With Bakeware
Step 1
While cleaning up and selecting the bakeware, consider doubling up to save time during and after the holiday meal. Laurel Stavros, new mom and cooking enthusiast, suggested deciding on the serving platters and bowls you will need for each dish. "Use bakeware that can be used as serveware," she suggested. "I own white bakeware that can go from oven to table and look elegant. It saves cleaning multiple plates."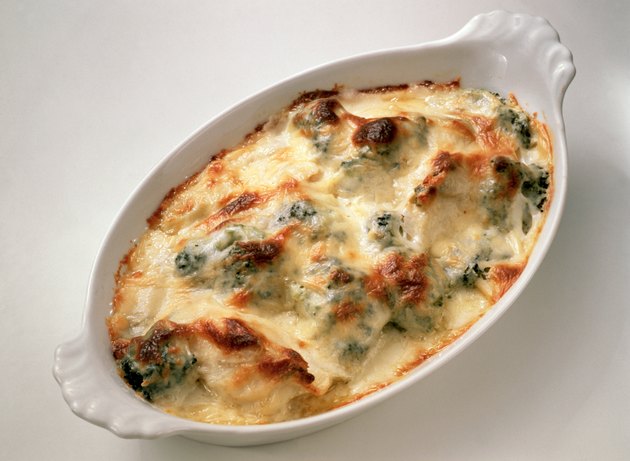 A Family Affair
Step 1
Thanksgiving eve is the time to delegate duties to family and friends. Set up a schedule for the next day that includes cooking, decorating and cleaning to get ready for a feast. "Thanksgiving is a time for family -- not for mom to be in the kitchen alone," said nutritionist Danny Bolstad of Allens Vegetables. "Find new traditions that can bring the whole family into the action."