Some cemeteries have so much history that it's hard for patrons to leave them – which might be why so many of their permanent inhabitants are rumored to stick around. We researched some best-known cemeteries in cities across the United States, as well as the ghosts that keep them in the story books.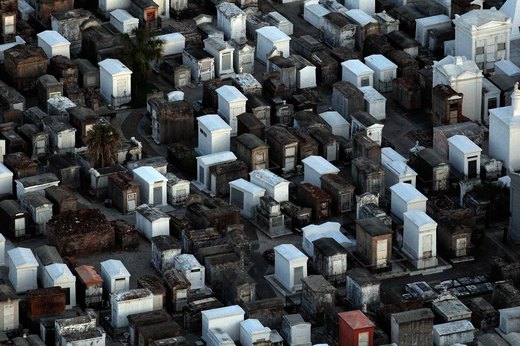 Saint Louis I, New Orleans, Louisiana
"The cemetery most associated with ghost stories in my mind is Saint Louis I in New Orleans," said Marilyn Yalom, author of "The American Resting Place: 400 Years of History Through Our Cemeteries and Burial Grounds." "Founded in 1789, it contains the graves of many prominent French-, Spanish-, and English-speaking personalities. Among them is … Paul Morphy, the 19th-century American chess wonder, who went crazy at the end of his life. Morphy's ghost is believed by many to haunt the cemetery."
Amanda Walker of New Orleans' Save Our Cemeteries, a nonprofit preservation group, estimates that several thousand people visit this cemetery each year.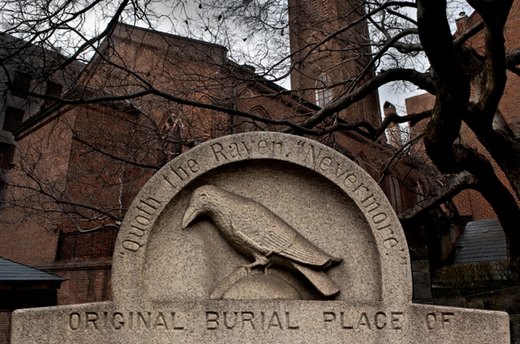 Westminster Hall Burying Ground & Catacombs, Baltimore, Maryland
It shouldn't be a surprise that ghost stories abound at the final resting place of Edgar Allan Poe, master of the macabre in poetry and short fiction. Poe himself is said to walk the catacombs under the cemetery church, but he is believed to have company. Today, the hall and burying ground are popular tourist attractions – and the hall is available for weddings and events.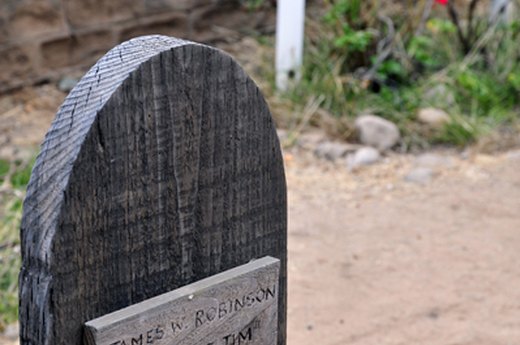 El Campo Santo Cemetery, San Diego
The inhabitants of San Diego's second-oldest cemetery may not adapt well to change. According to the website Weird California, the "cemetery was bisected by a street car line in 1889 and parts were later paved over in 1942 becoming San Diego Avenue." Many have complained of car trouble in the area, resulting in special markers on the street to "appease the spirits" buried below the pavement. This doesn't seem to hurt the cemetery's popularity; it gets 500,000 visitors annually.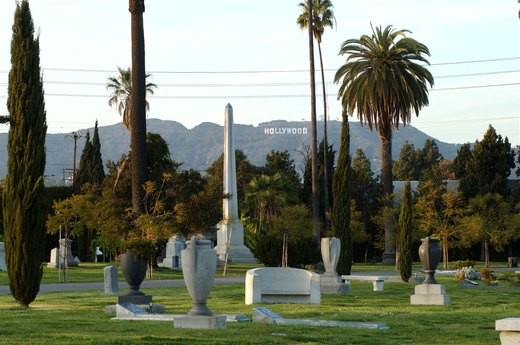 Hollywood Forever, Los Angeles, California
Hollywood stars love to be remembered, and those who are buried at this famous cemetery have a habit of making sure we do. Silent film legend and early sex symbol Rudolph Valentino has been known to entertain company – and he continues to have lady callers. A very much alive "Lady in Black" is known to place flowers on his tomb each year on the anniversary of his death.
Between events, services, general visitors and tourists, the cemetery gets more than 150,000 visitors a year.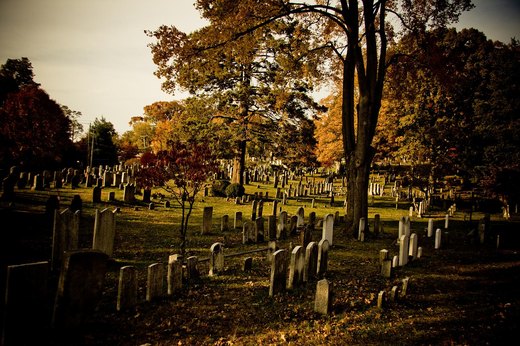 Old Dutch Burying Ground, Tarrytown, New York
Not to be confused with Sleepy Hollow Cemetery, burial spot for "Legend of Sleepy Hollow" scribe Washington Irving, the Old Dutch is one of the oldest cemeteries in America. It contains the graves of the real people who inspired Irving's famous characters such as Ichabod Crane and Katrina and Brom Bones from the short story. Some of them, according to local paper, "The Hudson Independent," continue to haunt the cemetery.
"The Hudson Independent": The Ghosts that Haunt Sleep Hollow and Tarrytown
Boothill Cemetery, Tombstone, Arizona
You didn't think the victims of the famous O.K. Corral gunfight were going to go down without a fight, did you? They're buried in this Wild West mining town's cemetery, along with other outlaws, gamblers and thugs (not to mention innocents) from the area. Few buried here died easily or peacefully, so it's no wonder they have been known to seek vengeance in the afterlife.
Gettysburg National Cemetery, Gettysburg, Pennsylvania
Some spirits who haunt this cemetery aren't aware that the bloody battle has ended. According to GraveAddiction.com, "many people claim to see ghostly soldiers roaming the grounds at night. One of the most common [sightings] is that of three Confederate soldiers who died on the grounds. People see the soldiers approach them, then they suddenly fall to the ground as if they were shot. Strange lights and mysterious sounds are also reported."