The odds are against us: Roughly 88 percent of New Year's resolutions don't make it through the year, and the majority don't even make it past President's Day. These are big to-dos we're slacking on, too: eat healthier, get a better job, lose weight, save money. How can we fall short on such important goals year after year? To find out, we talked to therapist John Sovec, leader of the workshop "Art of the New Year." Surprisingly, he suggests that the problem may lie in the kinds of resolutions we make – not our willpower (or lack thereof). "You can obtain better results by taking small steps to big goals rather than taking one giant step towards a big goal," he says. "The smaller habits are going to add up to resolutions." With the goal of manageable resolutions in mind, we've gathered 10 simple steps you can take starting today. Odds are, these are ones you'll be able to keep.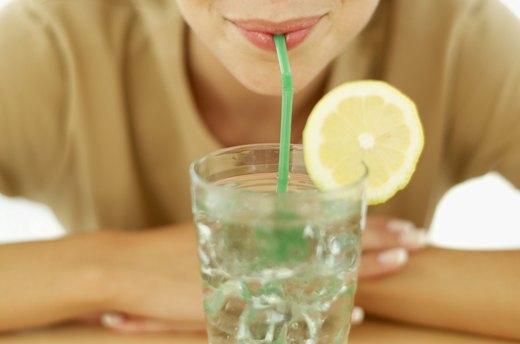 Drink One Glass of Water in the Morning
Drink a glass of water when you wake up. "Water hydrates your body to start the day off. It's preparing your body to accept nutrition," Sovec says. "People talk about wanting to lose weight, but what if instead of that, that goal was, 'I'm going to drink a full glass of water every morning.'" Instead of focusing on the end goal, focus on the small changes you can make every day to get there. When you have something you can accomplish every day, you're more likely to form habits which, over time, will help you achieve your weight loss goals.
Turn One Driving Trip into a Walking Trip
Before promising yourself that you will get up early and exercise every day, ask yourself if you're really the kind of person who loves getting up at the crack of dawn to go on a long run. If you are, good for you; if not, consider taking small steps in the right direction as a start. "Maybe you're the kind of person who can walk to go get coffee. That can be a doable, achievable thing," Sovec says. "From there you start to think, 'I think I'm going to walk to yoga class, or walk to the grocery store. I'm just going to take a walk for no reason whatsoever.' And all of a sudden you're exercising without having to say 'I'm going to exercise for three hours at the gym.'"
Read One Page Before Bed Every Night
If you read one page every night before going to bed, you would be done with a 365-page book by the end of the year. That may not sound impressive, but it's one book more than you got through last year. If you're feeling inspired, gradually increase your page count.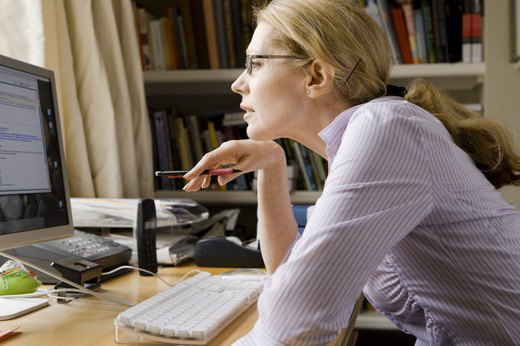 Make One Networking Effort a Day
"Make a new professional contact on LinkedIn, or any other social-networking site that has to do with your industry," says Lisa Johnson Mandell, author of "Career Comeback – Repackage Yourself to Get the Job You Want." In addition to networking, educate yourself. Keep your finger on the pulse of the industry you're after. "Read at least one online article about a cutting-edge development in your field, or at the company you'd like to work for," Johnson Mandell says.
Indulge Every Other Day
Enjoy your favorite foods and drinks – in moderation. "Limit, do not eliminate," says nutrition expert Rania Batayneh. "Diets do not work. Eliminating your favorite foods will just make you want or crave them more." Instead of cutting out your favorite indulgences entirely, Batayneh suggests finding ways to limit your intake. If you eat potato chips every afternoon, challenge yourself to cut back to every other afternoon, focusing on reframing them as an infrequent treat.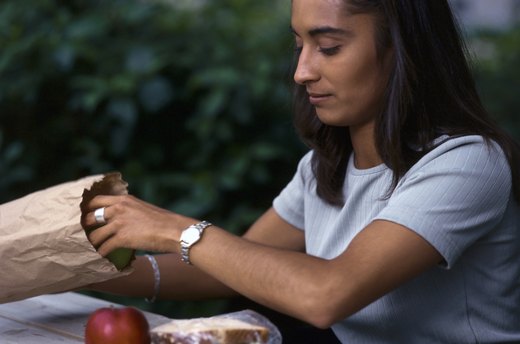 Buy Lunch Every Other Day
We can make the most impact on our spending habits by monitoring our casual spending habits, according to Harlan Platt, professor of finance at Northeastern University. "These include coffee at Starbucks, restaurant lunches and driving your car." Instead of drinking lattes every day, drink them on Monday, Wednesday and Friday only. Think of them as luxuries, and aim to treat them as such.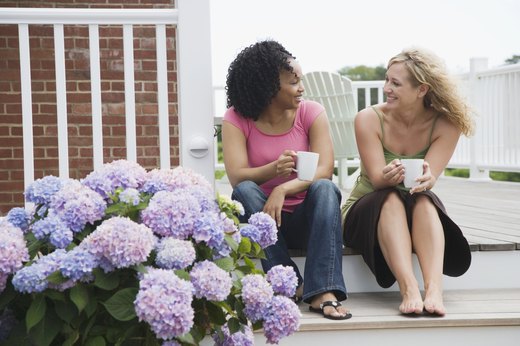 Say 'I Love You'
"Say 'I love you' more," Sovec says. "More times than you imagine you could, or should." Think of how you feel when you're on the receiving end, even via a text or Facebook message – it feels good, doesn't it? Even if it's a quick three words, it feels good to know that someone, somewhere thinks you're great. Now, pay it forward. "Make sure you appreciate the people in your life," says Sovec. "Thank them for who they are and what they do, on a regular basis."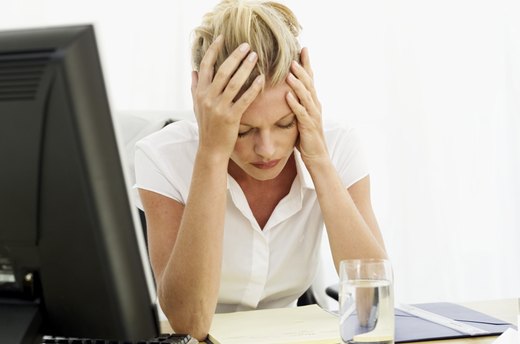 Breathe Deeply for 10 Seconds
Be intentional about your breathing. Some people can let life's stresses roll right off their back, but for the rest of us, hearing "just don't worry about it" is less than helpful. Instead of channeling your energy into "not worrying," try focusing on something positive, proactive and mindless, like breathing. Close your eyes for 10 seconds and focus on taking deep breaths. In addition to helping you slow down (deep breathing tells your brain to relax), you're giving yourself a chance to push the reset button.
Hide Your Paper Towels
Trade your paper towels for cloth towels. Again, start small at first. Simply make your paper towels less convenient to use – place them in the cupboard under the sink and hang a hand towel in an accessible place. This quick switch will help you reduce your paper towel usage and encourage you to find reusable alternatives. Do you really need a fresh paper towel just to dry your hands? Save that disposable for kitchen accidents or pet surprises.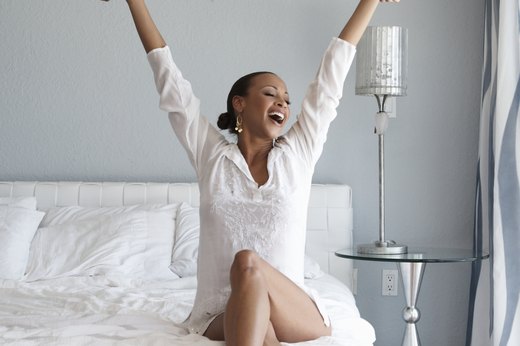 List One Thing You're Thankful for Every Day
At the end of the day, list one thing you're thankful for, Sovec recommends. It can be something small like a good parking spot or perfectly steeped cup of tea, or it can be broad like the health of your family. Whatever that one thing is (and there is no need to stop at just one), take a few minutes out of your day to acknowledge how grateful you are for that one little thing.