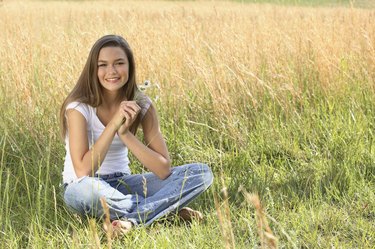 Shopping for a teenage girl can be an overwhelming experience. By the time they are 12, most girls already have their own styles, tastes and ideas of what they find appealing. Although you may not know exactly what a teen girl wants, there are gift ideas that may be of interest to her. Keeping her personality in mind when choosing a gift makes it less difficult to select a gift she will love.
Beauty Products
Once they become teenagers, most girls take an interest in makeup and beauty products. Older teens may enjoy receiving a makeup palette kit as a gift. Makeup palette kits typically include shadows, blushes and glosses in many colors. This is a great option because the variety of different products and colors are likely to appeal to many girls no matter her style or complexion. A makeup brush set can also be given with the makeup kit or as a separate gift. Whether your teen is allowed to wear makeup or not, there are various beauty items that may interest her including; bath and body sets, nail set, flatiron or other hair tools, perfume, shaving set, skin care products or manicure/pedicure set.
Clothing and Accessories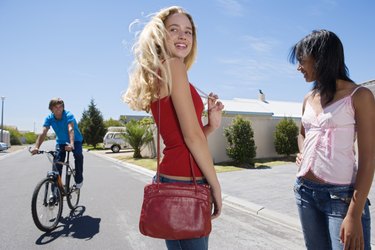 If you are familiar with the teen's style or size, buy her clothing and accessories. Try to buy neutral items that she can pair with other items to create her look. Some options include jeans, leggings, T-shirts, scarves, hats, gloves, socks, shoes, boots, belts, headbands and handbags. Stylish pajamas, lounging clothes, slippers and jewelry are also an option. If you are not sure of the teen's style, give her a gift card to her favorite clothing store.
Electronics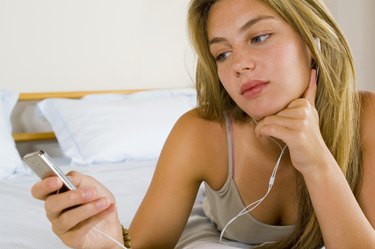 Electronic gifts and accessories are often a hit with teen girls and can range in price from affordable to expensive. Some expensive gift options include a laptop, MP3 player, digital camera, mini DVD player, cell phone, gaming system, electric guitar, flat screen TV, external hard drive, photo printer, digital camcorder or digital picture frame. More affordable electronic gift options may include cell phone cover, DVDs of her favorite TV show, gift card to download music, phone and music player charging station, webcam, laptop cover, earbud headphones, computer software or MP3 speakers.
Other Ideas
Many parents enjoy giving their teen daughters gifts that are useful and practical. Some gift ideas include stylish bedding, watch, books by her favorite author, diary/journal, electric toothbrush, teeth-whitening kit, backpack and school essentials. If you want to give your teen a gift that is guaranteed to make you seem cool, why not give her and her best friend tickets to see her favorite musicians in concert. You could also treat them to a day of beauty and pampering at the spa or beauty salon. Some teens may even appreciate a family vacation or a visit to an amusement park. If you know many of your daughter's friends, invite them over and throw her a surprise party as a gift.