If you have a friend or family member with a sense of humor who is lacking a little in the height department, you may be considering getting a gag gift for them for an upcoming holiday or birthday. Be careful not to offend anyone with your gifts. If you're unsure of how your friend will react to a joke present, consider giving them your gift in private.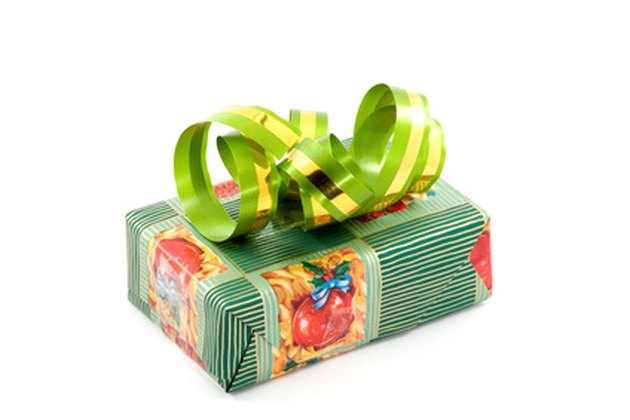 Shoe Lifts
Get your short friend some shoe lifts to bring him a little closer to your size.
Booster Chair
Give your recipient a booster chair as a gag gift. Remind him each time you go out to dinner to bring it with them.
Children's Catalogs
Consider giving your recipient some cash and a few catalogs to children's clothing stores. Include a note stating that you were unsure of your friend's size and you thought he might want to pick out something for themselves.
Gift Basket
Fill a gift basket with travel-sized toiletries with a note that says, "I thought this would be more your size."
Stepping Stool
Consider giving your short acquaintance a stepping stool to make his life easier. Offer some advice on where he can use his new gift—getting into bed, reaching the cabinet, brushing his teeth and looking into the peephole of his front door.
Growth Chart
Give your recipient some hope and purchase a size chart for him to keep on his wall.
Munchkin Outfit
You may get your recipient a munchkin outfit from the "Wizard of Oz." With this gift, you can include a "Wizard of Oz" DVD with this or a giant lollipop since he will now represent the Lollipop guild.
Big Wheel
Give your recipient a tricycle as a gift. Let him know that this is a safer way to travel for someone his size and kindly ask him to discard his bike.
Saddle
If your recipient has a large breed dog, you can give him a saddle as a gift with a note that says, "Now you can ride ___ to work."