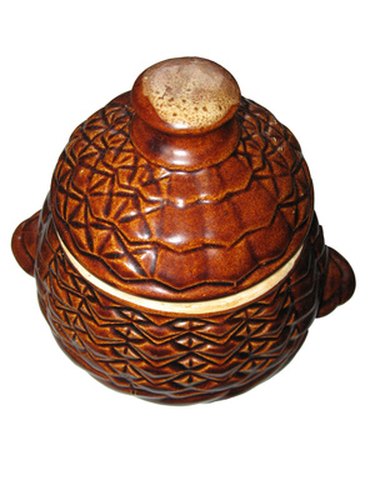 The Ute tribe was based mainly in the Central Rocky Mountains region of the United States, ranging from Utah to Colorado, New Mexico and Nevada. The Ute people have a tradition rich in tribal crafts and art, and many of these artistic traditions are still in use today.
Ute Indian Flutes
Ute Indian flutes are perhaps the most famous craft that Ute artisans designed. Long, traditional flutes carved from wood are decorated with intricate bead designs that hang from many different portions of the flute itself as decoration. Historically, flutes were from the Great Plains tribal traditions and served as part of a mating ritual or pursuit, but since then the flutes are also accepted as appropriate for playing songs of peace or a showing of peace. The bead work decorating a flute is what sets a Ute flute apart from any other Native American flute.
Beaded Crafts
The use of beads is a mainstay of Ute crafts. Children's jewelry is made from various bead designs, as are decorations for vests, flutes, children's toys and many other types of crafts. Beading is traditionally the work of female Ute artisans, and can apply to a wide array of items. They also make many little trinkets for tourism using Ute beading techniques.
Ute Pottery
The tribal council founded Ute Mountain Indian Pottery in 1973 to encourage further practice and development of Ute arts and crafts. The pottery is influenced by the geometric designs originally used by the Anasazi, but includes hand painting of designs that give the pottery its distinctive Ute designation. They make all the pottery by hand and use traditional glazing and kiln methods for firing. The Ute Mountain Indian Pottery project employs only Ute artists who use the traditional methods to make these pots as authentic as possible.