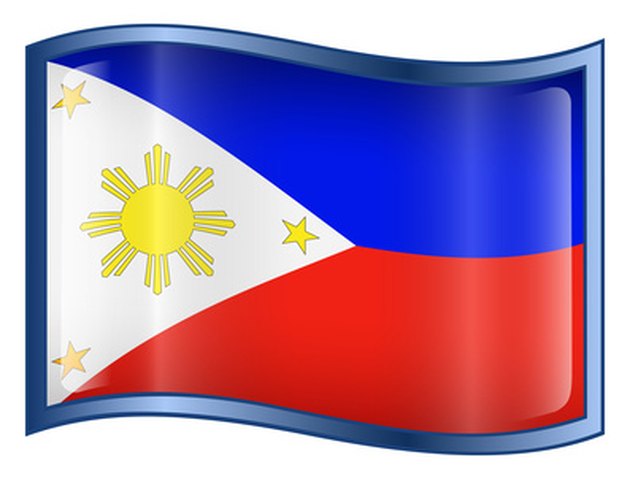 The Philippines is a Southeast Asian country composed of over 7,100 different islands in the Pacific Ocean. It is known for its cultural mosaic with a mixture of modern areas and old tribal communities, as well as various Asian and Spanish influences within the Filipino society. Through its artistic pieces and crafts, children can learn more about the country and unique elements of the Filipino culture.
Sarimanok
A symbol of Maranaw art, the Sarimanok is regarded in the Philippines as a legendary bird and depicted with wings and feathered tail, holding a fish either on its talons or beak. Sarimanok is also shown with its head adorned with leaves, spirals and scrolls. A symbol of beauty and pride, the Sarimanok symbol is typically placed on colorful textiles like a wrapped skirt called a sarong or tube skirt known as a malong.
To create a Sarimanok, you first draw a pattern of the bird's body on a piece of tag board and cut out the outline. Then the kids can cut out strips of tissue paper in yellow, purple and green. The strips are then glued onto the bird's body, starting from the tail, working all the way through the body to create the feathers.
Inlay Boxes
Showcasing a combination of mother of pearl and brass, Inlay boxes are popular products of the Philippines. The design is known to have a mixture of Indian and Islamic influences.
To create an inlay box, Patty Cox of CraftsforKids.com suggests painting a paper mache box using brown paint before allowing it to dry completely. To decorate the box, cut out 20 small triangles from silver paper and punch out 20 circles from gold paper using a hole puncher. Let the children arrange and glue the pieces together on the top and sides of the box to create their own design. For a finishing touch, the children can apply silver and gold glitter over the inlay boxes using a toothpick or small brush.
Paper Parol
The parol is a five-point star lantern reminiscent of the Star of Bethlehem and used as a guiding light to churches on the night of December 16 to officially mark the beginning of the Christmas season. Now it has become a symbol of shared faith, hope and tradition, and is used as a Christmas decoration by many Filipinos everywhere.
To make the parol, children will cut out two star patterns from a tag board before punching an array of ?-inch and ¼-inch holes on each of the star's sides. They then glue tissue paper inside the stars, trimming, cutting or folding any excess tissue. Let the children cut out eight strips of tissue papers measuring ?-by-5½ inches. Cut those strips in half and glue eight on each of the two lowest points of the stars. Finally, the two stars will be glued together via their tabs. Thread a nylon filament through the star's top point to make a hanging loop.