"Wow, who made this?!" are the words we all dream of hearing when we bring a dessert to a holiday event. No one wants to be sneaking out an untouched dish, only to eat the whole thing alone later as you watch your way through your Netflix instant queue. Want to guarantee an empty dish and dessert bragging rights? Try one of these delicious variations on an American classic - apple pie!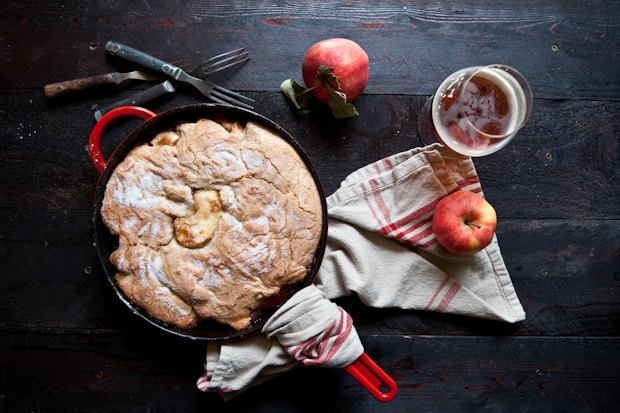 (eHow.com)
Combine two American traditions (deep dish + apple pie) with this twist on a classic. You know what deep dish pie means? More flaky, buttery pie crust-- which is never a bad thing. Plus, the hard apple cider deepens the pie flavor, making this an instant hit.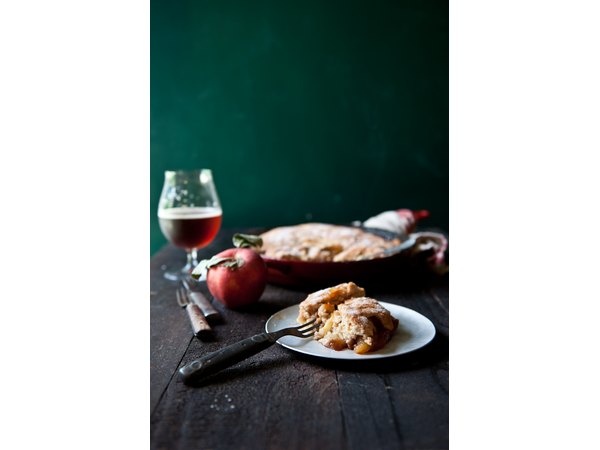 eHow.com
Hard Apple Cider Skillet Cobbler
Tortillas and apple pie? Say what!? If you're sick of pies by December, this recipe could be a winner with its combination of holiday flavor and quirky presentation. This unique take on the dessert resembles enchiladas, is sure to please, and can be served cold or warm. Perfect for a holiday office party or brunch.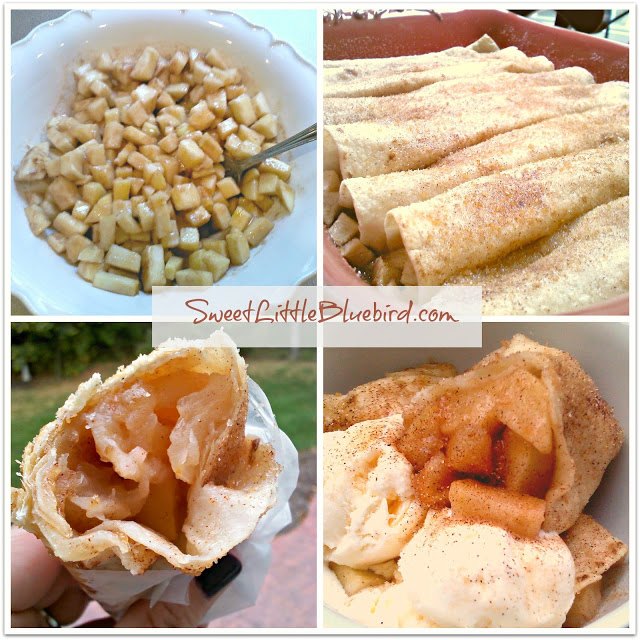 sweetlittlebluebird.com
Baked Apple Pie Tortilla Rolls
If you know your apple pie variations, you've probably heard of adding a slice of cheddar cheese on top of apple pie; but what about actually baking the cheese into the crust? Cheese brings out the flavor of the baked apples, and adds an irresistible combination of savory and sweet.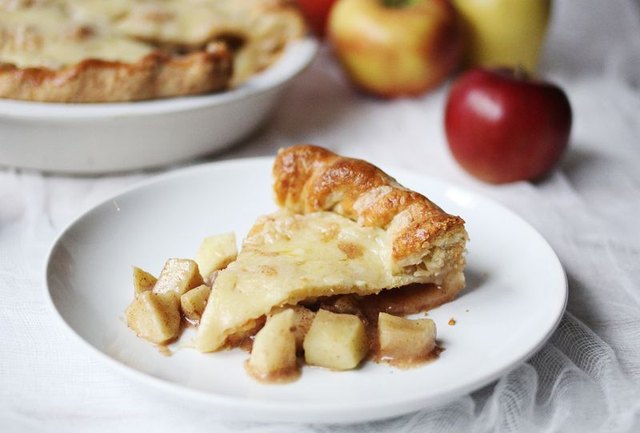 abeautifulmess.com
Cheesy Apple Pie
Salted caramel has become ubiquitous in recent years, and there's no reason it should be excluded from the world of apple pies! This decadent addition will be a hit with those die-hard dessert lovers in your life. The caramel is layered with the apples, adding a sweet bonus to every bite.
browneyedbaker.com
Salted Caramel Apple Pie
Some people just can't get enough spicy flavor, even in desserts. If you're one of those people, this recipe is for you! Though traditional apple pie recipes include many spices, ginger isn't one of them. This addition will add a zesty, nontraditional twist to your pie! Want more? Try adding a squeeze of lemon into the filling for an even more uplifting zing.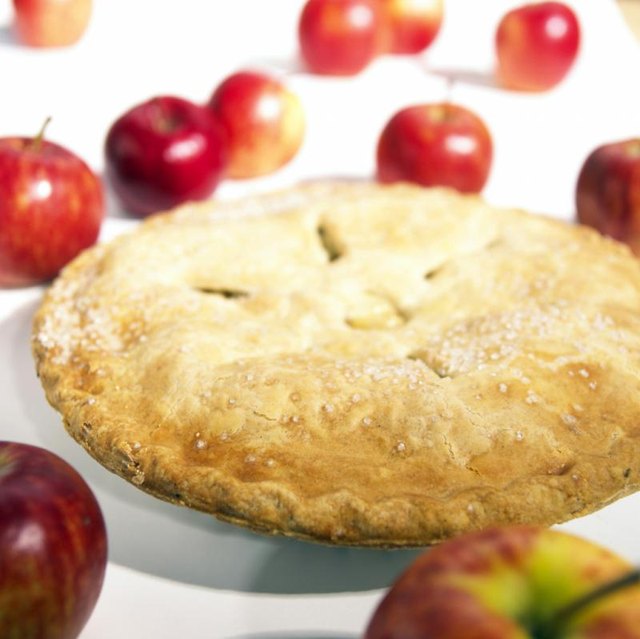 Purestock/Purestock/Getty Images
Ginger Spiced Apple Pie
Need to bring the dessert? Or, do you want to be that awesome guest who brings a dessert disguised as hors d'oeuvres? We've got the recipe for you. This picture-perfect take on the traditional apple pie is great for impressing friends and family or whipping one up for a guilt-free treat.
http://dessertswithbenefits.com/
Apple Pie in an Apple
This individually-portioned recipe is guaranteed to fly off your platter at any holiday event. Anything fried can taste delicious, but a fried apple pie may just take it to a whole new level. Serve these handheld pies hot and fresh.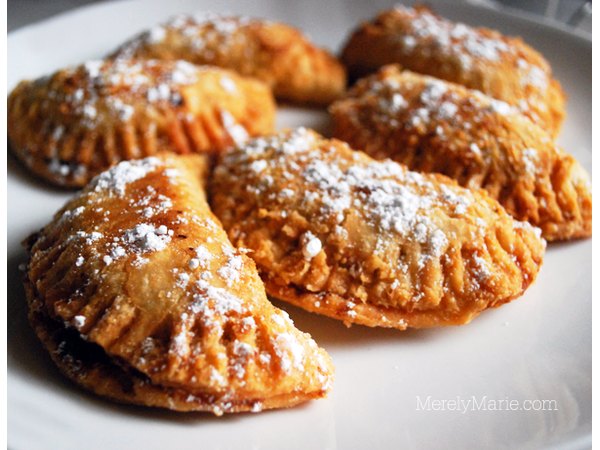 http://www.merelymarie.com/
Fried Apple Pies
Cheesecake is one of those desserts that is always appropriate, no matter the occasion; so when you combine Apple Crisp + Cheesecake you have yourself a dessert for the gods! You might want to cut yourself a piece before you share, because this one sure to be gone quick!
http://www.dessertfortwo.com/
Apple Cheesecake Crumb Pie
Holiday events can be tough for vegans, with many treats drenched in dairy. If you've got a vegan friend, give them a break by making a dish so tasty, your dairy-loving friends won't even notice they're eating vegan! Bonus: this recipe uses a vegan puff pastry, cutting down on prep time.
http://theveganswedes.blogspot.com/
(Vegan) Crumble Spiced Apple Pie
Apple pie cupcakes, you say? Yes, you read right! Cupcakes are another dessert that can be found everywhere these days, and with this recipe, they can find their way right to your holiday table! This idea combines three delicious things (caramel, apples, and cupcakes) for one dessert that's just as grabbable and it is delectable.
http://www.the-girl-who-ate-everything.com/
Caramel Apple Pie Cupcakes
Promoted By Zergnet