Whether you've already blown through your annual supply of Girl Scout cookies or simply didn't get the chance to order them, there's no need to wait months before enjoying your favorite cookie flavors. These recipes inspired by Girl Scout cookies offer the chance to whip up your own taste-alike treats, along with a few unexpected yet equally delicious add-ins. Incorporate actual Girl Scout cookies into several recipes for novel ways to experience your favorites.
Chocolate, coconut and caramel over doughnuts -- what more could you ask for? These Samoa-inspired baked doughnuts offer a new twist on caramel, mixing maple syrup and almond butter for an amazing gooey goodness that's sure to delight.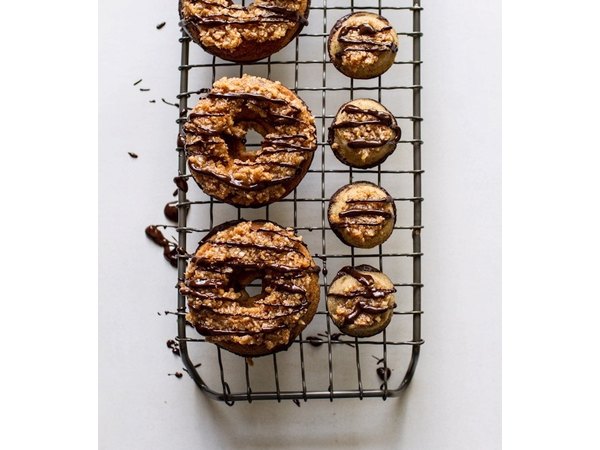 Ashley McLaughlin
Edible Perspective
These layered peanut butter and chocolate cookie bars offer just what your tastebuds are looking for when your last box of Tagalongs mysteriously -- and deliciously -- disappears. A shortbread crust serves as the base layer for these portable, delightful treats. Cut them into bigger-than-bite-sized portions for a bold treat packed with flavor.
That Skinny Chick Can Bake
That Skinny Chick Can Bake
If a gluten-free diet prevents you from snacking on your favorite lemon cookies, your cookie-free worries are over. This Lemonades adaptation uses a gluten-free cake flour, paired with lemon zest and crystallized lemons for a scrumptious citrus sandwich cookie.
Gluten Free on a Shoestring
Gluten Free on a Shoestring
Sometimes, you can't get enough of a good thing, which is anything but good news if the good thing you crave is a Girl Scout cookie out of season. This shortbread cookie, chock full of cranberries and white chocolate, offers a way to enjoy the playful flavors of a Thank You Berry Munch cookie while waiting for your next chance to order the real deal.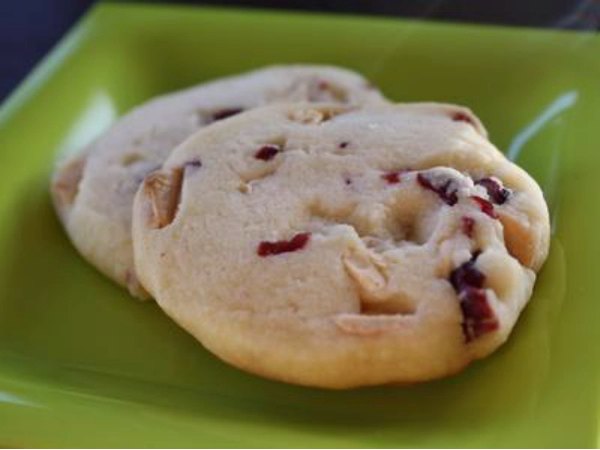 Food Network
Food Network
If you thought it would be difficult to improve upon a classic caramel apple, think again. These Samoa-inspired caramel apples add dark chocolate and coconut to caramel-dipped apples for a tasty treat that's hard to beat. Mix the coconut into the caramel or add it atop the chocolate -- there is no wrong way to enjoy this flavorful celebration on a stick.
The Jealous Crumpet
The Jealous Crumpet
Your wish for a sugar-free take on Thin Mints has finally come true with these Not So Thin Mint Cake Balls. Use your favorite sugar substitute in this recipe, which also calls for coconut flour, cocoa powder and peppermint extract for a spherical homage to the ever-classic Thin Mint.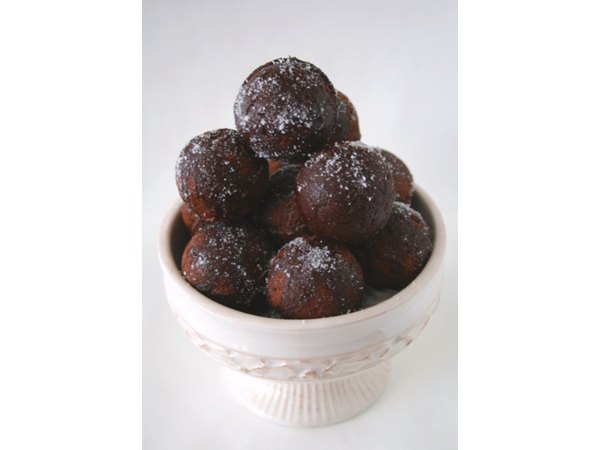 24-7 Low Carb Diner
24-7 Low Carb Diner
Peanut butter and chocolate offer the perfect pairing when it comes to satisfying a sweet tooth. When the Tagalongs are long gone, whip up a batch of these whoopie-pie adaptations featuring a light peanut butter filling sandwiched between vanilla and chocolate cakes.
Lemons for Lulu
Lemons for Lulu
This homemade version of the Do-si-do allows you to enjoy oatmeal and peanut butter together in cookie form even during the Girl Scout cookie off-season. Make the oatmeal cookies as soft or crunchy as you like by adjusting the baking time. The homemade peanut butter filling may be tempting to eat on its own, but save it for these sandwich cookies.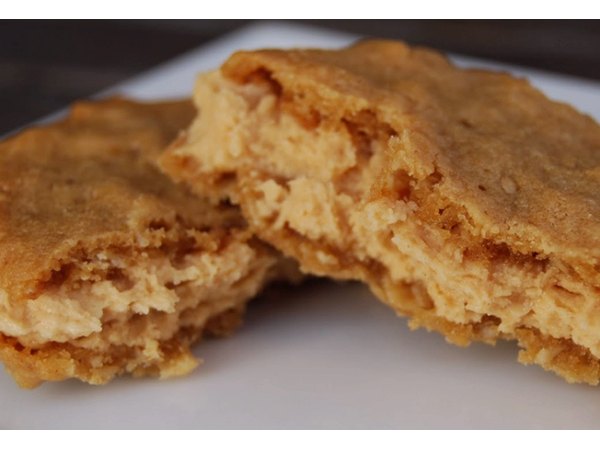 Gonna Want Seconds
Gonna Want Seconds
Sweet and salty rule this crunchy caramel snack mix featuring crumbled Dulce de Leche Girl Scout cookies. Mix together a handful of snack-time favorites including popcorn, peanuts, pretzels and the cookies, then dress them up with a homemade caramel coating for added crunch.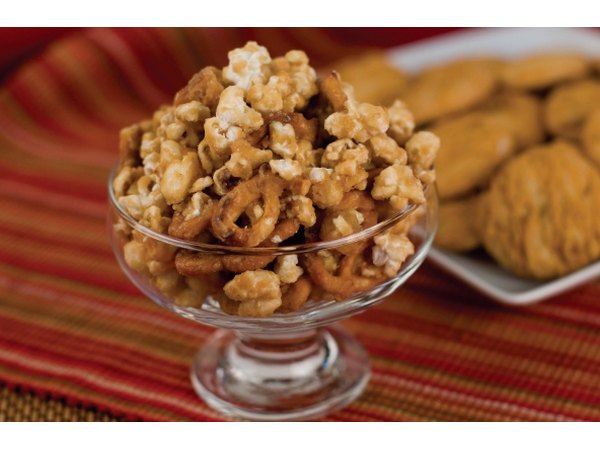 Little Brownie Bakers
Little Brownie Bakers
Thin Mints are like Thanksgiving leftovers -- there's no wrong way to enjoy them. Cookie bits and puffy cereal squares join forces to form this crunchy creation coated with mint and chocolate chips and powdered sugar. Pass the bowl, please.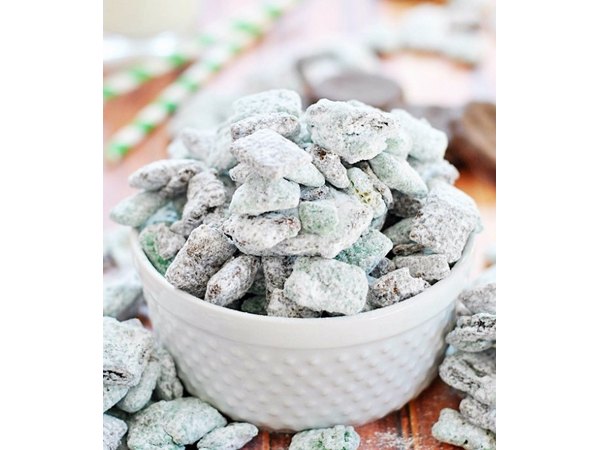 Something Swanky
Something Swanky
Sorry kids, this milkshake is for adults only. Savannah Smiles Girl Scout cookies serve as inspiration for this spiked, frosty creation combining ice cream with lemon zest, lemon vodka and lemon juice for plenty of lemon flavor.
Robyn Lee
Serious Eats
Promoted By Zergnet