Are you ready to have the most memorable Fourth of July yet? We've got the 411 on festive ways to help celebrate America's birthday. Cue the fireworks.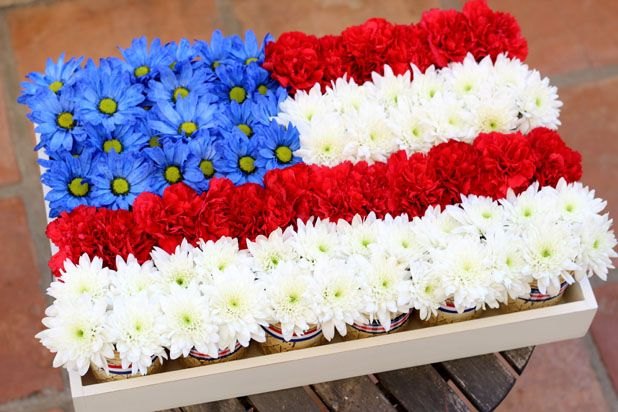 (Jonathan Fong)
Light up your night with patriotic-colored lights that will keep the party going all night long. These globe lights made of yarn are easy to assemble and offer up the most festive party garland in town. You can even display them as a glowing centerpiece for dramatic effect.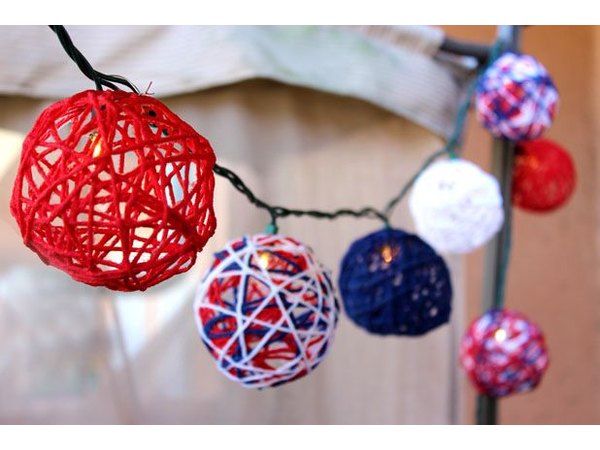 Jonathan Fong
Learn How to Make Patriotic Red, White and Blue Yarn String Lights
Why not make your very own fireworks, without the fire that is! Keep it safe this year with a fun project for kids and adults and create your own party firecrackers out of paper. It'll be a fun way for you and your family to show your Fourth of July spirit.
Nici Holt Cline
Learn How to Make Firecracker Party Crackers
What's not to love about a perfectly patriotic-painted face? Kids will flip for it! Try an easy-to-make face paint recipe that will have your whole family smiling with festive faces. And the best part? This paint washes right off!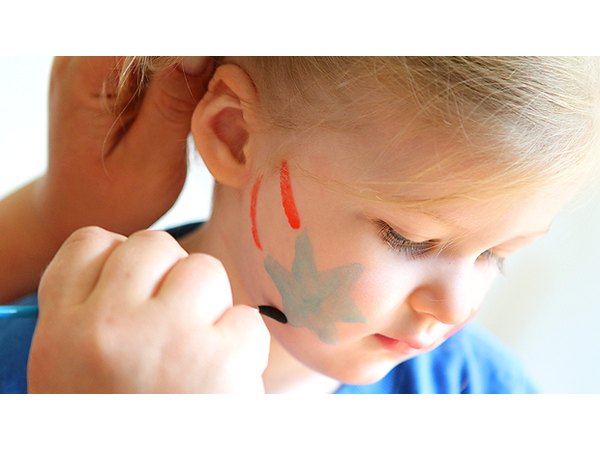 Stephanie Morgan
How to Make Face Paints for the Fourth of July
Berry Crumb bars are the perfect addition to any Fourth of July picnic or patriotic celebration. Stuffed full of raspberries and blueberries (love the color scheme), these sugary and crumbly bars will be a definite crowd pleaser.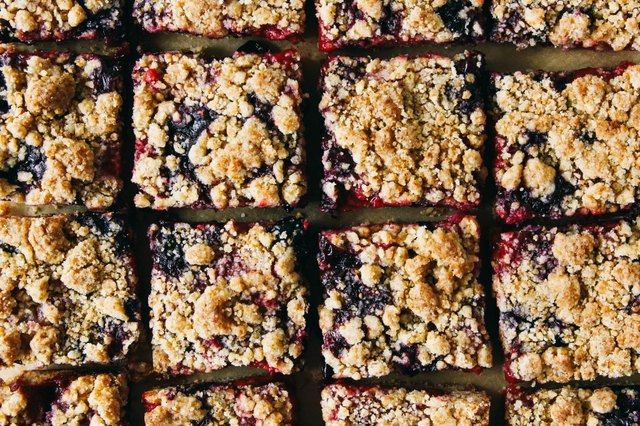 Ashlae Warner
How to Make Berry Crumb Bars
Don't let Independence Day pass you by without making these adorable red, white and blue pinwheel rosettes. Pass them around at a local parade, string them together to make a banner or stick them in a vase for a striking centerpiece.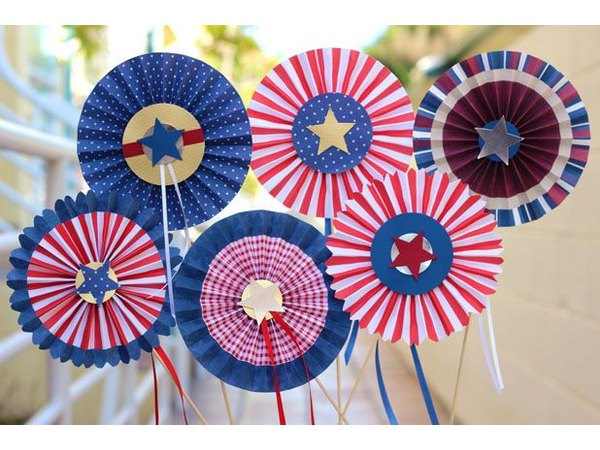 Jonathan Fong
How to Make Patriotic Pinwheel Rosettes
While fireworks might be the highlight of your holiday, they are known to cause many injuries each year. Find out how to stay safe so you can let loose and really enjoy the party.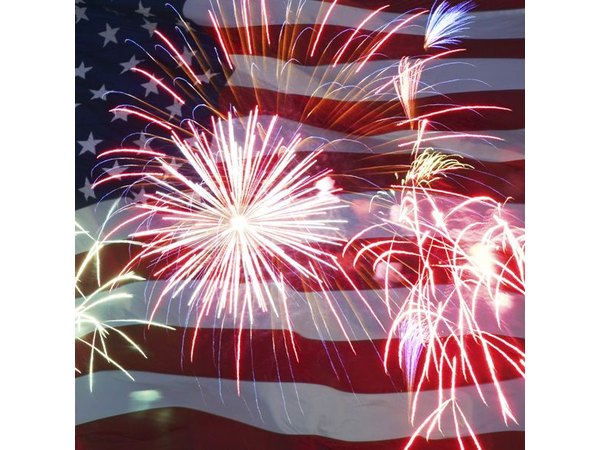 Getty
8 Ways to Stay Safe with Fireworks
No, not a traditional wreath. Get crafty with this super-easy-to-make patriotic cupcake liner wreath. Yep, it's as easy as it sounds. Piece together festive cupcake liners to form the perfect door decoration. Bonus: kids love making this one!
Tonia Larson
How to Make a Patriotic Cupcake Liner Wreath
Celebrate Old Glory with this unique red, white and blue floral centerpiece that will brighten up any celebration. Not only is this the perfect table decoration, but also your guests can take home the individual jar arrangements as party favors.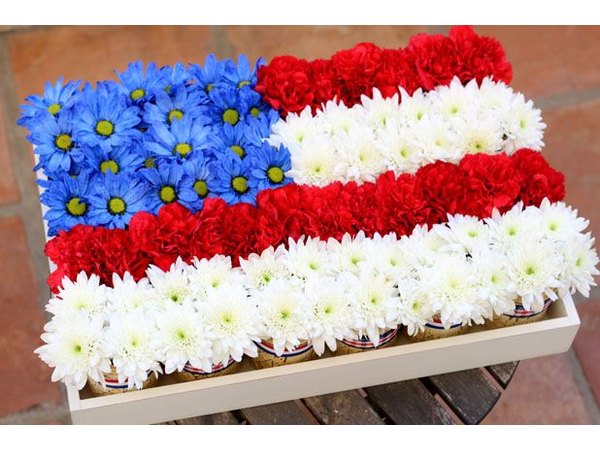 Jonathan Fong
7 Easy Steps for Creating a Mason Jar Flag Centerpiece
Nothing says you're ready to celebrate more than an all-American polish. Learn how to jazz up your spirit fingers for your Independence Day BBQ in just a few easy steps. Plus, your hands will look great wrapped around your favorite summertime beverage.
Eileen Sweeney
How to Paint Patriotic Nails
Your kids will love this DIY Statue of Liberty crown. It's fun to create and it will definitely help your kids stand out on the parade route. No parade in your town? Create your own backyard party that will memorable for years to come.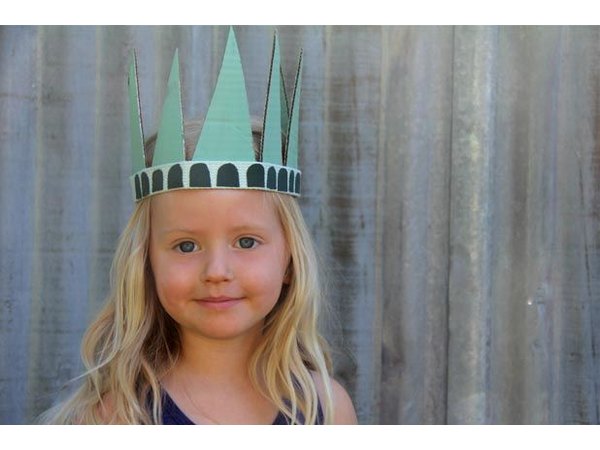 Nici Holt Cline
How to Make a Statue of Liberty Party Hat for Kids
Fill up these paper party crackers with sweet treats for your Fourth of July party. The kiddies may love them, but adults certainly do too! All you need is a few sheets of construction paper, scissors, glue and your favorite summer candies to get the party started.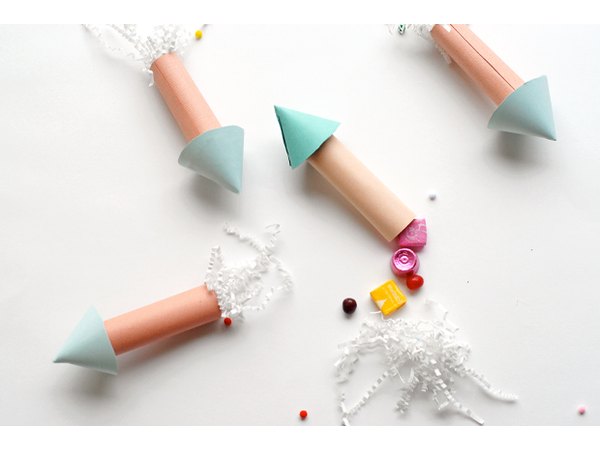 Victoria Hudgins
How to Make Paper Rocket Party Crackers
Why not start your morning with a super healthy breakfast full of patriotic colors? This recipe will keep you energized for a long day of celebrating and toasting to America. Make this super-easy oat and chia pudding the night before and you have a healthful breakfast waiting for you in the fridge.
Sala Kannan
How to Make Oat and Chia Pudding
Red, white and blue JELL-O shots are the perfect adult-friendly treat for a Fourth of July barbecue or any other patriotic celebration. This recipe makes 50 shots—enough to have the whole neighborhood cheering.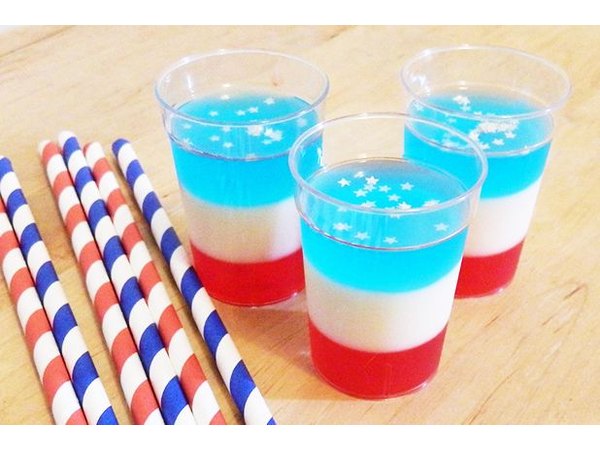 Rachel Joy Horn
How to Make Patriotic JELL-O Shots
These patriotic utensil packets will allow you to focus on loading your plate with all the perfect Fourth of July goodies. Just grab a pack and forget the hassle of juggling loose utensils with your already-full hands. They'll also add a little pizazz to your festive BBQ.
Tonia Larson
Easy Prep, Easy Clean Up: 4th of July Utensil Packets
You can make this homemade rustic flag for half the cost of buying it at a home goods store. It looks great hanging on a wall or even your front door. Don't waste your cash on the expensive version and make your own!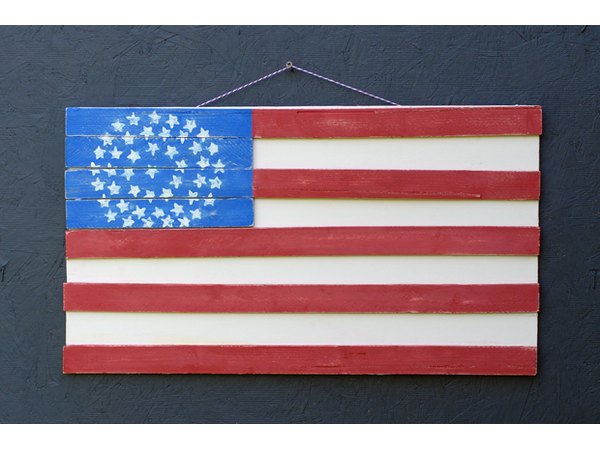 Tonia Larson
How to Make a Rustic Plank Wood Flag
You can never go wrong with a pinata. It's a crowd pleaser for any occasion! These mini star pinatas are perfect for your little guests; filled with confetti poppers, sparklers, pop rocks — anything that will make a "bang!" before the real fireworks start.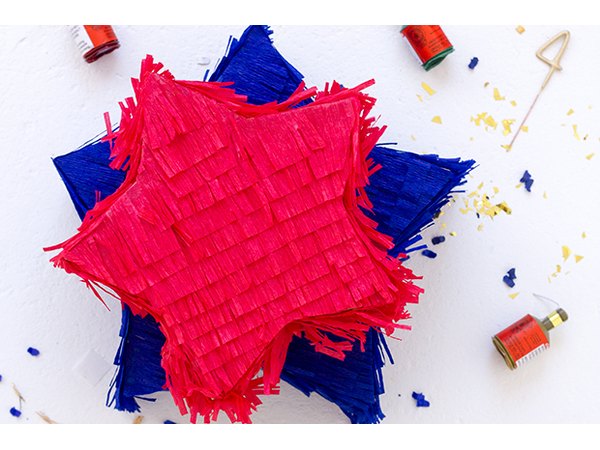 Kelly Lanza
How to Make Fourth of July Pinatas
Make a customized patriotic tee with those scraps in your fabric stash. Seriously, this is easy enough for even the worst fashion victim to make!
Kirsten Nunez
How to Make Your Own Patriotic Tee
Get festive with these adorable drink stirrers, made simply from paper and a few bamboo skewers. You can make them in no time, and they add some serious color to your BBQ drinks.
Kelly Lanza
How to Make Firework Drink Stirrers
Want to add just a hint of red, white and blue to your Fourth of July ensemble? All you need are a pair of sunglasses and nail polishes in patriotic hues to make a pair of striped statement sunnies that will have you seeing stars this Independence Day.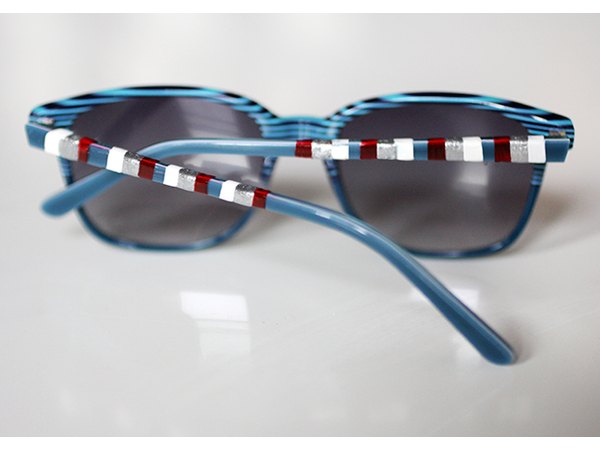 Jenni Radosevich
How to Make Fourth of July Sunglasses
Promoted By Zergnet