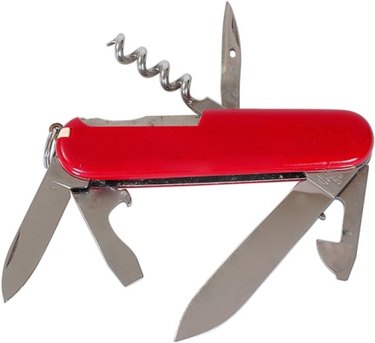 A Cub Scout experiences few moments more exciting than the day he receives the Whittling Chip merit badge and the right to carry a pocketknife to specified scout activities. The Whittling Chip badge generally goes to Webelo and Bear Scouts, but younger scouts may receive it if the Den Leader feels it is appropriate. The purpose of this badge is to teach scouts the many uses of a knife and how to use it responsibly and safely.
Wood selection
Begin by using soft woods easy to carve. Beginning carvers generally receive basswood with the grain running lengthwise. You usually can purchase basswood at craft stores or other wood-distributing locations.
Stylized animal key chains
Because stylized animals do not require intricate carving skills, they are a practical project for beginning carvers. Carve fish easily by drawing a fish outline onto a thin piece of wood and using a knife to carve round the edges. Use a drill to make a small hole where the eye of the animal would be before carving. Make all cuts with the grain. Making short cuts will reduce chances of tearing the wood. Once you have cut the fish, or animal of choice, from the wood, smooth the edges with sandpaper. Applly finishes, such as paste shoe polish or furniture oil for shine. Attach the keychain through the hole drilled for the eye.
Chess set pieces
Outline each chess piece onto wooden blocks. Do this by downloading images from an online site or by freehand drawing. Each scout can be responsible for one or two pieces, depending on how many scouts are in the Den, or if they want to carve a full set. Making small cuts along the grain, scouts can follow the drawn pattern to shape the pieces. Sand the edges and paint.
Christmas ornaments
Gingerbread men, picture frames, snowflakes, reindeer: Christmas ornaments come in many forms. Select a few patterns or allow each scout to choose his own. Stencil the pattern onto thin pieces of wood, or wood blocks (whichever are most appropriate for the selected pattern). Using short strokes, carve away the wood along the pattern. Sand the edges and paint.