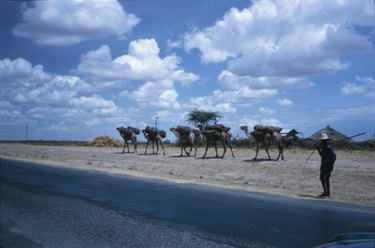 Ethiopia is a mostly agricultural area, growing and exporting mainly coffee. The climate in Ethiopia is generally hot and dry for most of the year with only short rains February through April and bigger rains the end of July through September. It is known to be the most mountainous area of Africa. The population of Ethiopia is very diverse with more than 77 ethnic groups, all speaking their own language.
Create an Ethopian Flag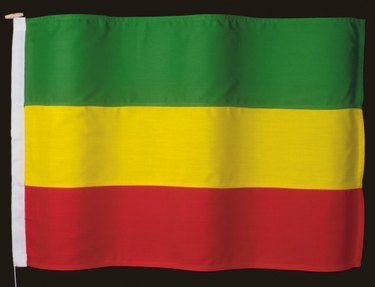 With green, yellow and red construction paper, have the kids create their own Ethiopian flag. Take a piece of paper and glue a green, yellow and red strip onto it then use a stick to make a pole for the flag.
Coffee Bean Paper Dolls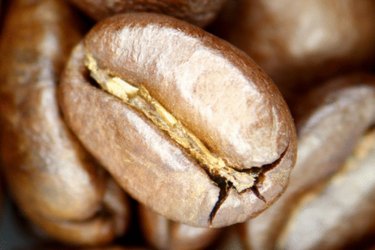 Cut out a boy and a girl shape from brown construction paper. Allow the children to decorate their paper dolls with coffee beans, which are the largest form of agriculture in Ethiopia.
Gourd Containers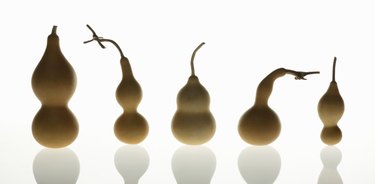 Ethiopians use large dried gourds for containers. If there is garden space available, do this project from start to finish by first growing large gourds in the garden, then drying them. After the gourds are completely dried, cut the tops of and decorate them with beads or yarn. Then the gourd can be painted and used for storing small objects.
Colorful Glass Bead Necklaces and Bracelets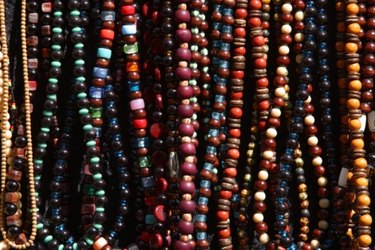 Ethiopians are known for their brightly colored glass bead jewelry. They use a variety of reds, oranges, yellows and greens. Using any kind of strong string, thread brightly colored glass beads to make Ethiopian-style necklaces and bracelets.