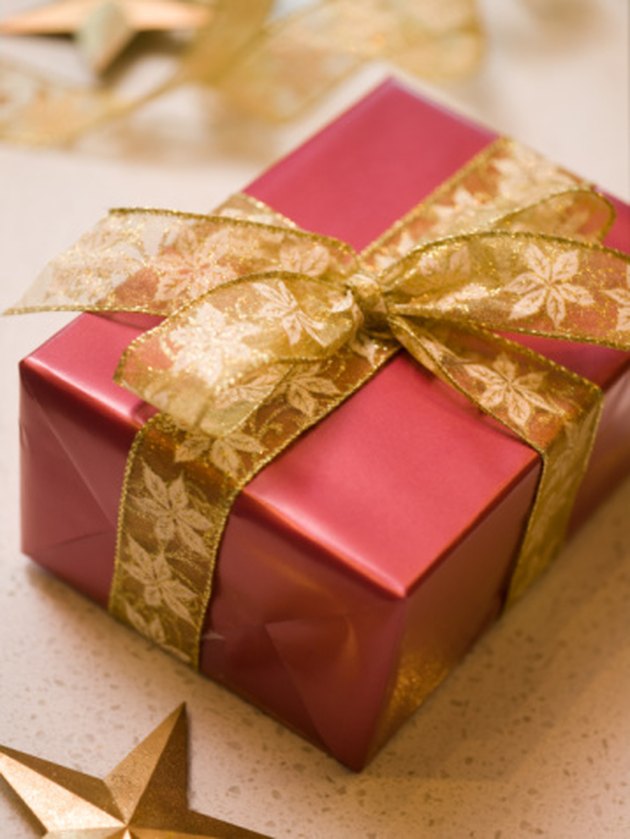 Christmas gift-giving can be a daunting task, especially when buying for mentally challenged adults. However, the payoff of finding that perfect Christmas gift is priceless. The main thing to consider when trying to find the best Christmas present for a mentally challenged adult is the level and type of the disability and, most important, the gift recipient's interests.
Gardening Items
Gardening and taking care of plants can be a therapeutic experience for anyone, including mentally challenged adults. The Chia Pet is an ideal option for a holiday gardening present because it is relatively easy to grow. Just a few days into planting the seeds, the Chia Pet will start to sprout. Another gift option, if the recipient has an outdoor space to hang it, is an upside-down tomato planter. Upside-down tomato planters grow tomatoes outdoors but can be hung up almost anywhere to be easily maintained with minimal assistance. Giving an interesting house-plant is another idea. A Mimosa piduca, for instance, otherwise known as a Sensitive Plant, is an interesting choice because when it is touched, the plant's leaves move as if the plant has become shy.
Soft Clothing
Fuzzy pajamas, a warm fleece sweatshirt, a knit hat or just about any item of soft clothing make the best Christmas gifts for mentally challenged adults. Not only are these types of clothing warm, but by picking a bright color or fun pattern, it can incorporate a little fun into a mentally challenged adult's day. When choosing clothing, make sure to avoid buying anything footed or potentially hard to put on or remove. Elastic waists are easiest to get on and off, and it's also a good idea to avoid tops with buttons.
Puzzles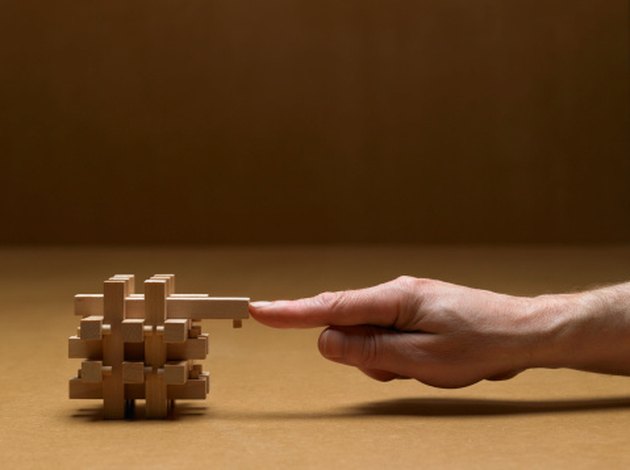 Another one of the best Christmas gift ideas for a mentally challenged adult is a puzzle. Television and day-to-day activities can become boring and repetitive. Puzzles can provide extra brain stimulation and solitude from a long day. Not every puzzle has to be hard. Even making a simple jigsaw puzzle out of craft sticks or cardboard can be fun. It's a good idea to choose puzzles with large pieces that engage colorful and interesting graphics to start, and work up in complexity from there.
Portable Electronics
Many times, a mentally challenged adult lives in a setting that doesn't allow an option when it comes to being able to change the television set or pick which show to watch. If they are allowed where the adult lives, portable electronics can make practical gifts. Giving a portable DVD player along with a few DVDs is one option. Handheld poker or other electronic arcade games are a less-expensive electronic gift idea. The sounds, graphics and buttons can be stimulating and fun for a mentally challenged adult, even if the game is confusing. Another electronic gift idea is a sound-activated electrical switch, like the Clapper, which allows the user to turn off lights and other plugged-in devices by hand-claps.