Things You'll Need
Beach ball

Measuring tape

Tan felt

Scissors

Sewing machine

Thread

Silver craft wire

Brown felt

Green felt

Velcro

Brown hooded sweatshirt

Brown pants

Pencil

Duct tape

Brown gloves

Brown shoes

Black face paint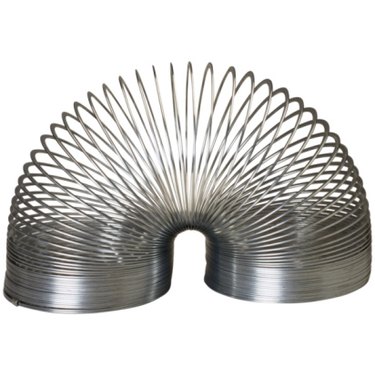 A slinky dog, made famous in the Disney film "Toy Story," is a coiled spring toy with a dog tail and head attached. In the movie, one of the characters is a slinky dog named Slink. With a few simple materials and basic sewing skills, you can make a slinky dog costume at home. This costume is suitable for children or adults, but the specific measurements work best for children. Adjust the measurements to make the costume smaller or larger as necessary.
Step 1
Measure the width and circumference of the beach ball. Cut 12 strips from tan felt. Each strip should be 1/2 the length of the ball plus 1 inch, and 1/6 the width of the ball plus 1/4 inch.
Step 2
Sew the strips together into two bowl shapes using a 1/2-inch seam allowance. Sew six strips together to make one bowl and the other six together to make a second bowl. Make a 1/2-inch hem around the entire top edge of each bowl. Leave a small gap in the hem. Thread a piece of silver craft wire through the hem to make the piece three-dimensional. Sew the gap closed after inserting the wire.
Step 3
Cut two holes in either side of one bowl shape large enough for legs to fit through. Cut two arm holes in the second bowl and a head hole in the bottom of that bowl.
Step 4
Cut two ear shapes from brown felt. Sew these to the hood of the sweatshirt.
Step 5
From green felt, cut a strip 3 inches wide and 12 inches long. Add a tiny strip of Velcro to each end of the felt. This will form the dog's collar. Adjust the length of the collar as necessary to fit around a smaller or larger neck.
Step 6
Have the person wear the brown shirt and pants. Slip the top bowl shape over the person's head and the bottom bowl over his legs.
Step 7
Attach one end of silver craft wire to the inside of the bottom bowl shape with duct tape. Wrap the wire loosely around the person's body about ten times, then attach the other end of the wire to the inside of the top bowl shape.
Step 8
Wrap craft wire around a pencil. Remove the pencil and attach the wire tail to the bottom of the costume with duct tape.
Step 9
Have the person wear brown shoes and gloves. Secure the collar around the person's neck. Place the hood over his head. Paint his nose with black face paint.