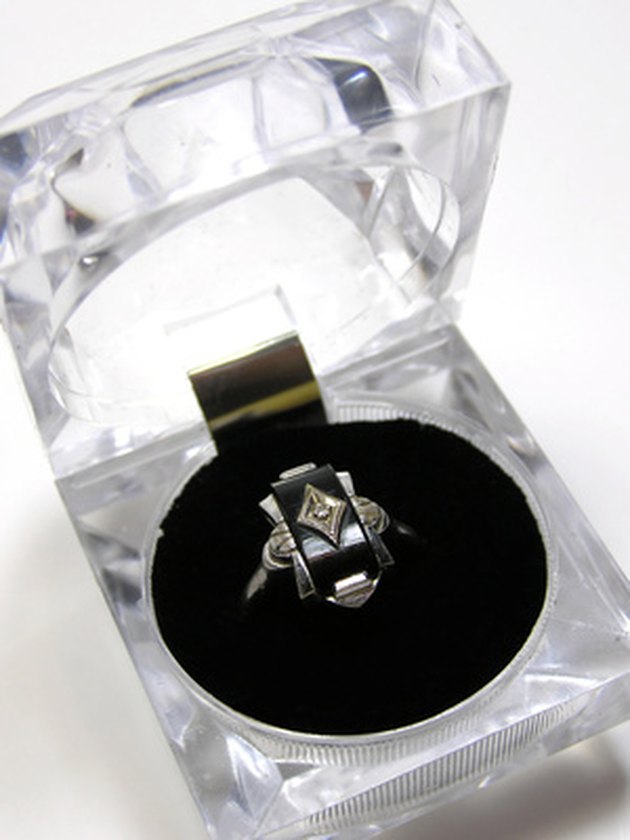 Jostens is a company that specializes in school jewelry, including class rings. It provides limited protection if you lose your ring. Jostens' rings automatically come with a four-year protection plan. The date of the protection starts on the day the ring is shipped. It is included in the purchase price of your ring. Customers can pay an additional cost for a 10-year protection plan, instead of the four-year plan. If your ring is no longer protected, you will have to order a new ring.
Ring Protection
Step 1
Go to shop.jostens.com and download the "Ring Protection Plan Claim."
Step 2
Fill out the form completely.
Step 3
Mail the form to Jostens at: Warranty Service, P.O. Box 860, 1900 Hartle Avenue, Owatonna, MN, 55060 and wait for your ring to arrive in the mail. The length of time it will take will depend on the availability of materials for your particular ring. You can contact Jostens for a precise date.
Order A New Ring
Step 1
Go to Jostens.com. Select Rings.
Step 2
Enter the name of your school and then select it from the drop box. Choose men or women rings.
Step 3
Select your style of ring. Customize the design to your liking. You can choose one identical to the one you lost, or you can use a new design.
Step 4
Follow the prompts and enter in your order information to complete your new ring order.
Tip
There will be a replacement, tax, shipping and handling charges. The rates will vary depending on the type of metal the ring is made of. The fees are listed on the claims form. You can also call 800-854-7464 to speak to a Jostens representative directly for more information on fees.
Jostens' advises customers who lost their ring to search for it by going to Google.com. It suggests customers type "lost class ring" in the search box and using any of the reputable websites that come up.